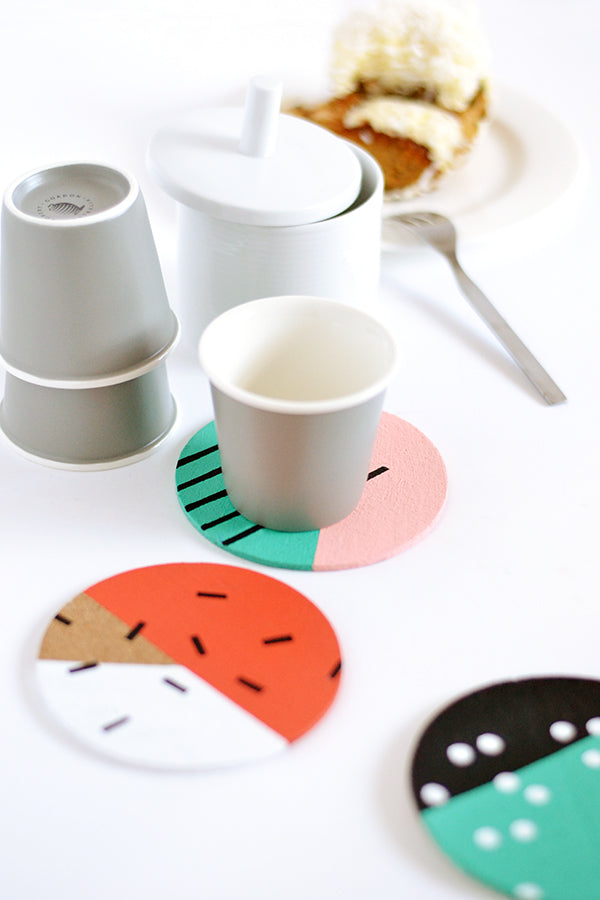 Okay, I know cork coasters have been done before, but I couldn't resist putting together some of my own because they're so very simple to decorate and best of all, you can add your own signature style to really make them suit your kitchen and your winning personality.
Which of course for me means bucketloads of pattern and colour. And a side of cake. 😉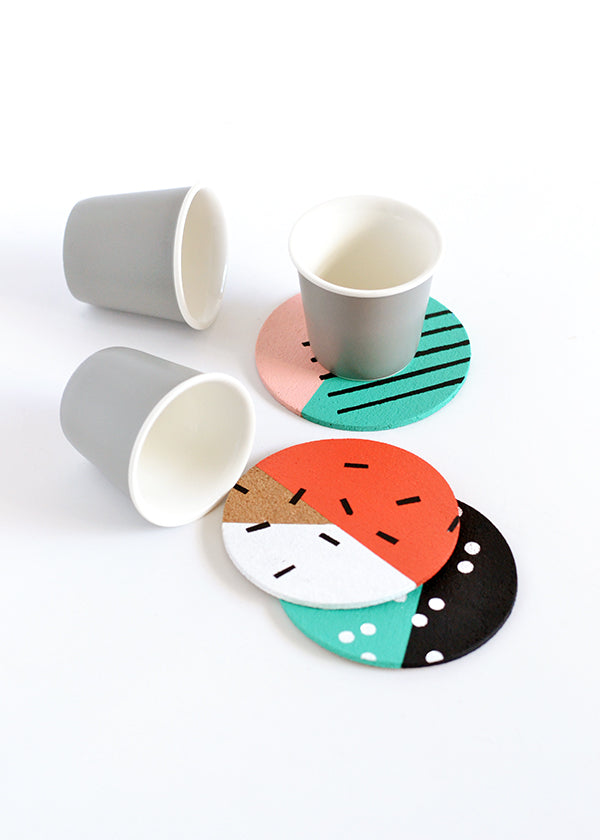 Want to know a secret? None of these patterns required free hand painting – all were made using stickers or tape. So no more grumbling about your painting skills… just head on over to Curbly to see exactly how easy it is to pattern up your table top!
xx Steph