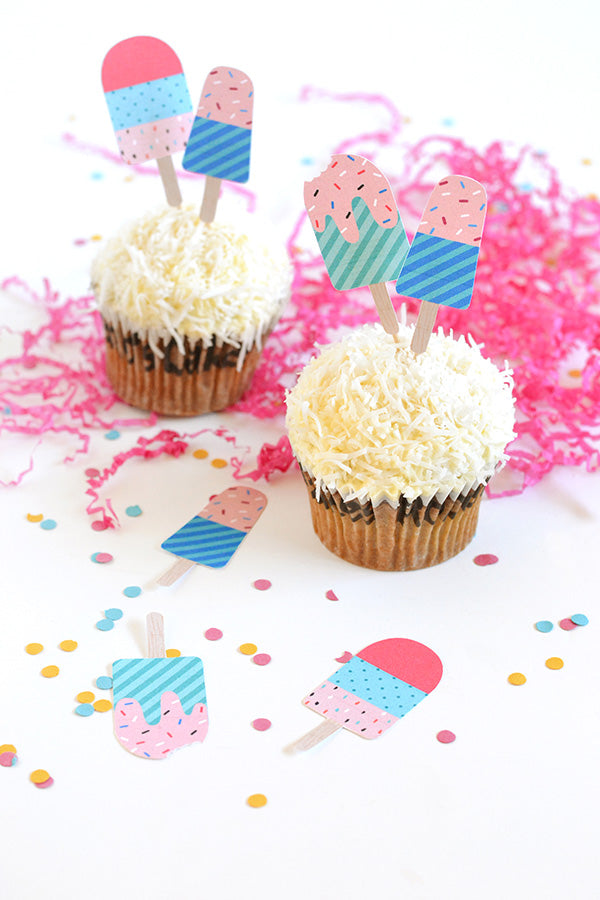 It's my brother's birthday tomorrow and you know what that means… free party downloads for everyone!
Even though it's now officially autumn, all the hot weather we've been having lately has put me very much in a summer mood, so I just couldn't go past a fun popsicle design, full of sprinkles and patterns and… um… pink. Sorry little bro, I know it's not exactly your favourite colour, I got a bit carried away!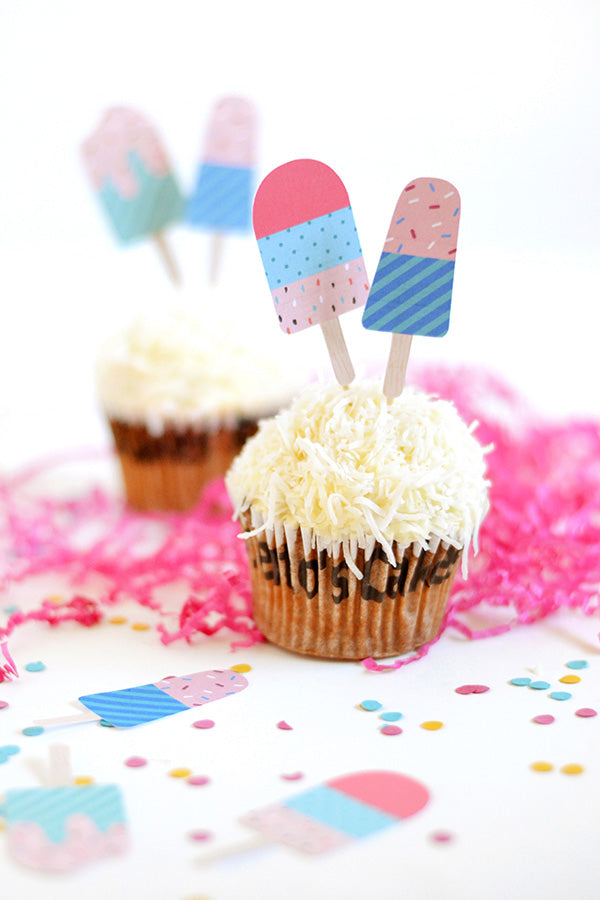 Now this is one super easy DIY so there's no excuse not to get these little icy treats onto your cakes for your next party. For more details and the downloadable file, follow along below!
Materials
White A4 card
Scissors
Toothpicks or skewers
Tape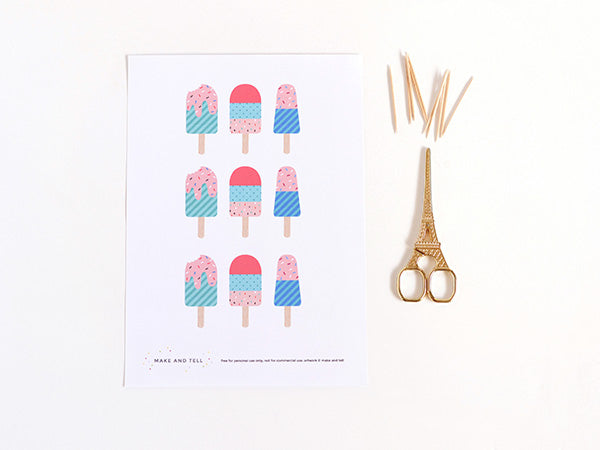 Step 1
Download the Popsicle Cake Topper file (at the end of this post), print it onto good quality white card and cut out each popsicle with a pair of scissors.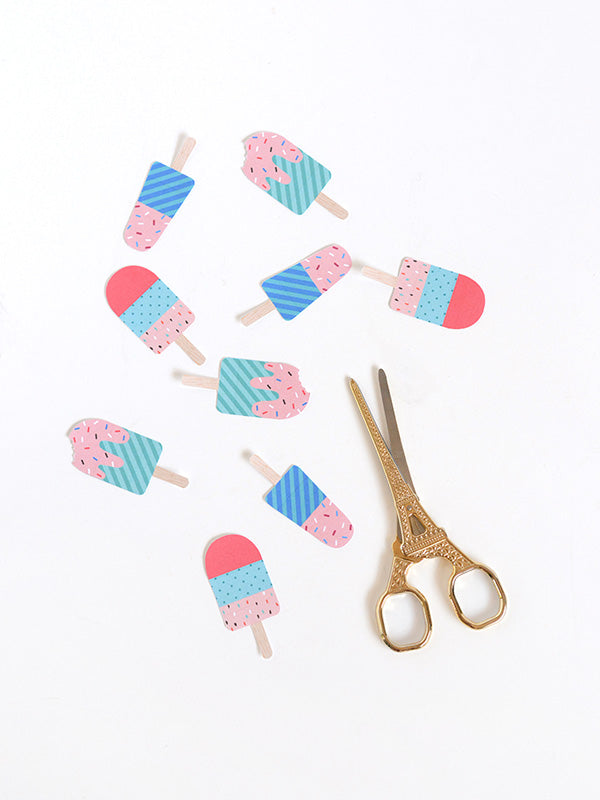 Step 2
Turn each popsicle over so the print is face-down and tape a toothpick to the back. If you want your popsicles to sit taller on your cake, use skewers instead (just cut them to size before you tape them on).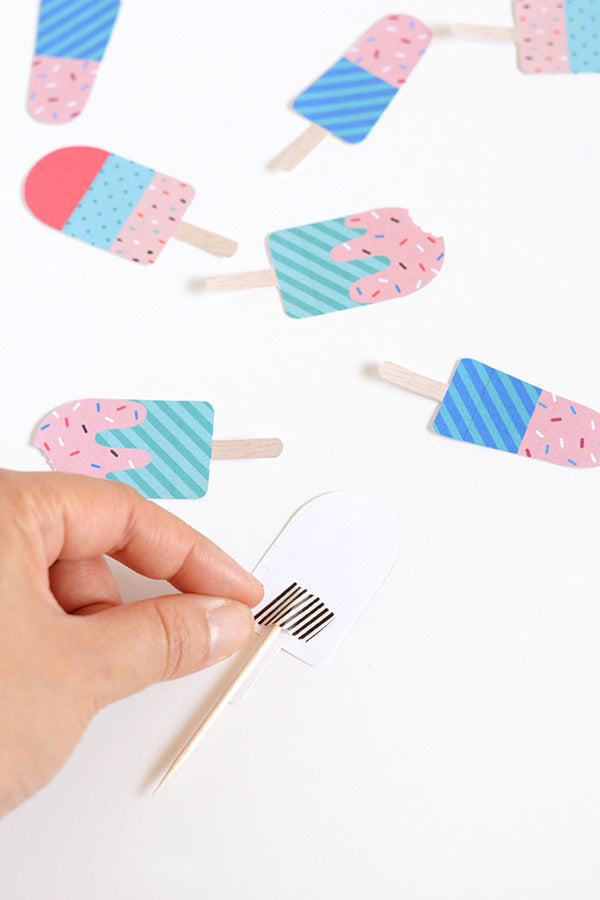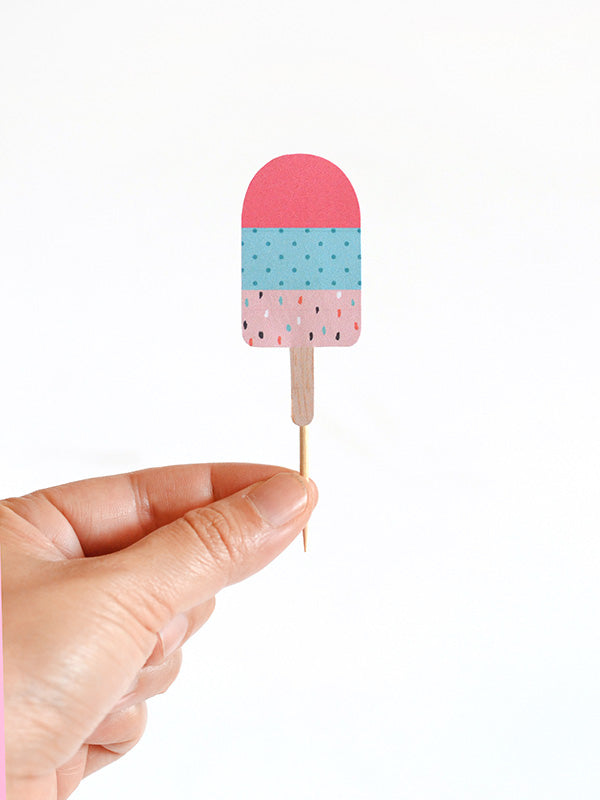 Then simply insert them into your cake for instant summer fun!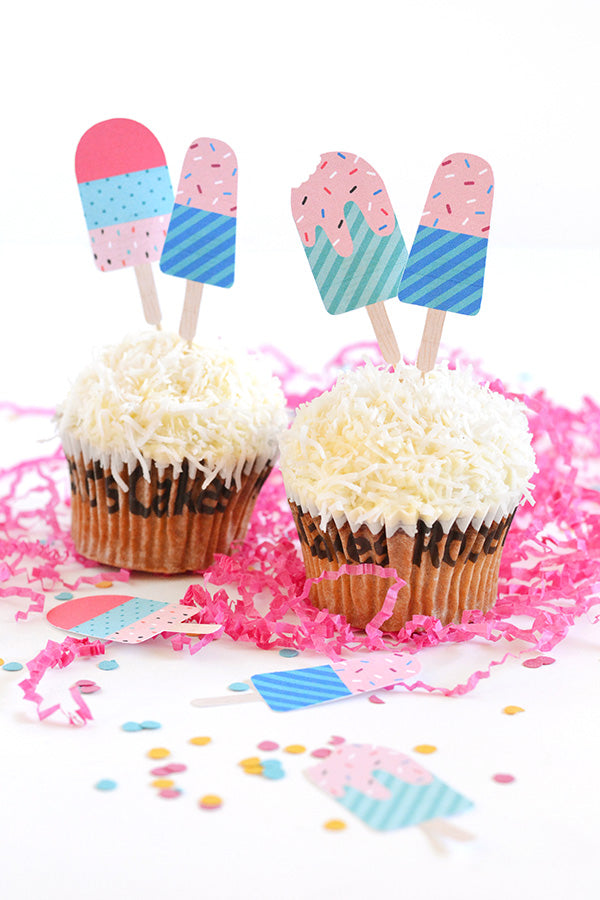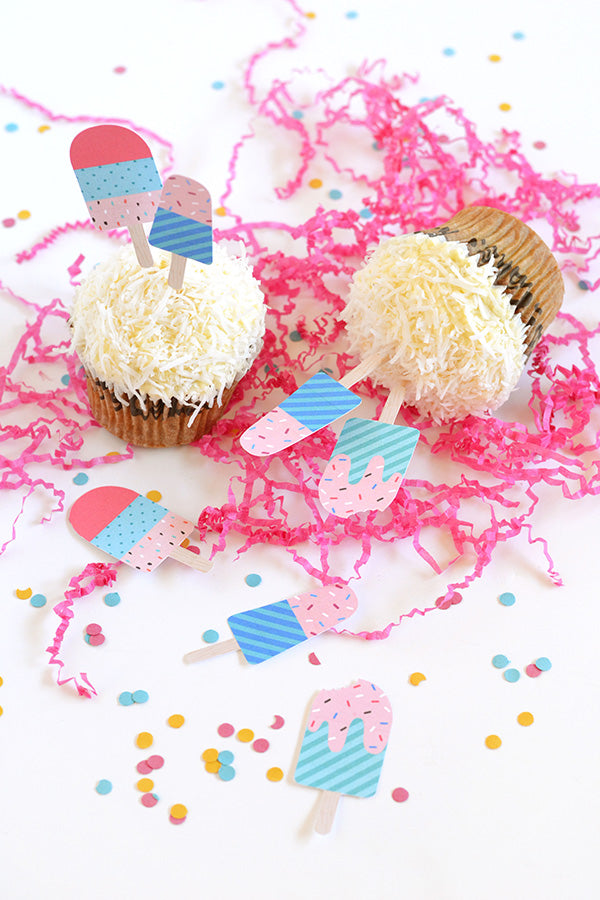 A big happy birthday to my little brother and to all the folks turning a year older this week – may your celebrations be filled with cupcakes, popsicles and all manner of tasty treats! 😉

Printable popsicle cake toppers
xx Steph