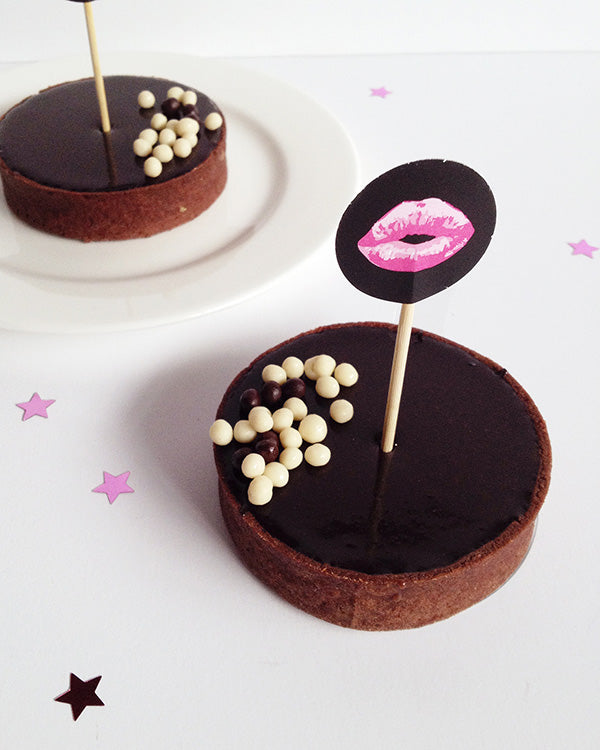 I've got a couple of friends getting married over the next few months and so naturally the subject of hens parties has come up as the bridesmaids get everything together to throw their besties a night to remember.
I'm not bridesmaid for the weddings taking place, but all this talk of hens parties has inspired me to create some fun little decorations of my own. If, like me, you're a sucker for a good hot lips print and are throwing a girly party anytime soon, this project might be right up your alley. And it's super easy, so why not give it a go?
Materials:
A4 label sheets (I get mine from here)
Scissors or a 1 1/4 inch circle punch
Skewers
Cake!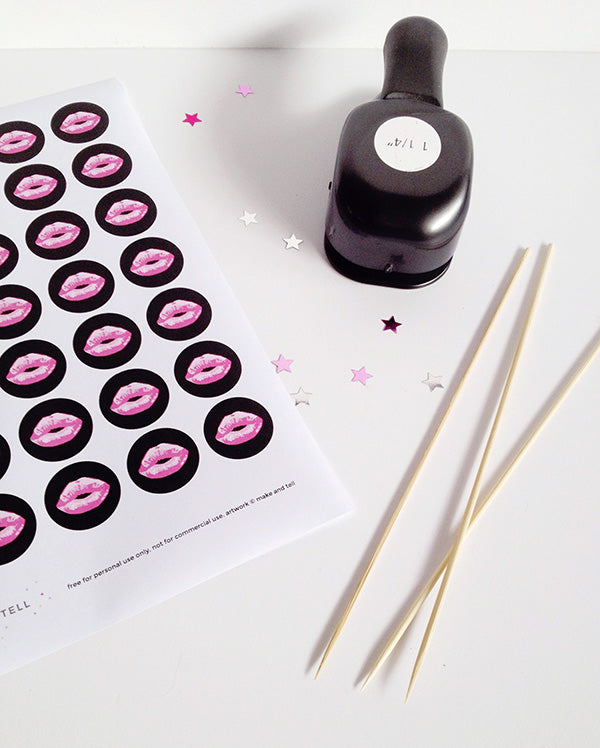 Step 1
Download the printable file at the end of this post and print it out onto your A4 labels. Make sure you print them out at 100% (i.e. select 'scaling = none' when you print).
Then cut around each of the circles with scissors or a punch (if you have the option, I highly recommend using a punch – it's much easier and quicker than trying to cut perfect circles with scissors!)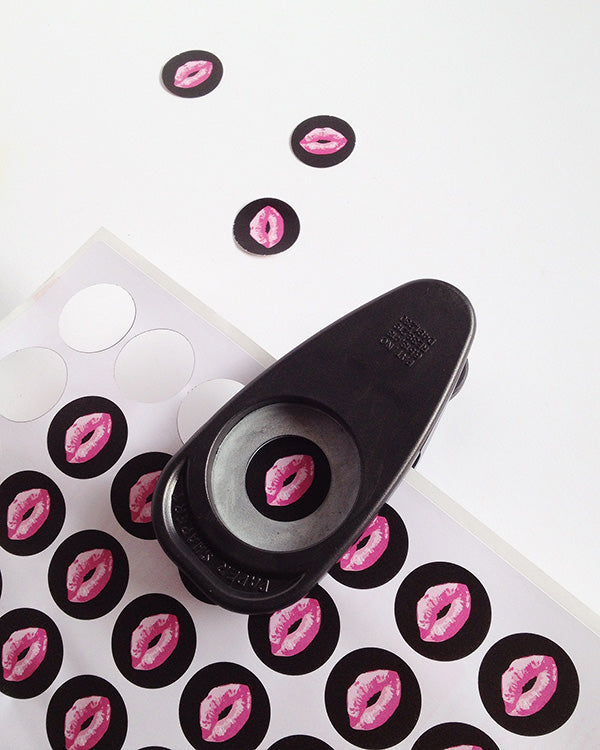 Step 2
Peel the backing off one of the stickers and place the sticker face down. Lay the end of a skewer on top and then place another sticker (this time face up) on top of the skewer.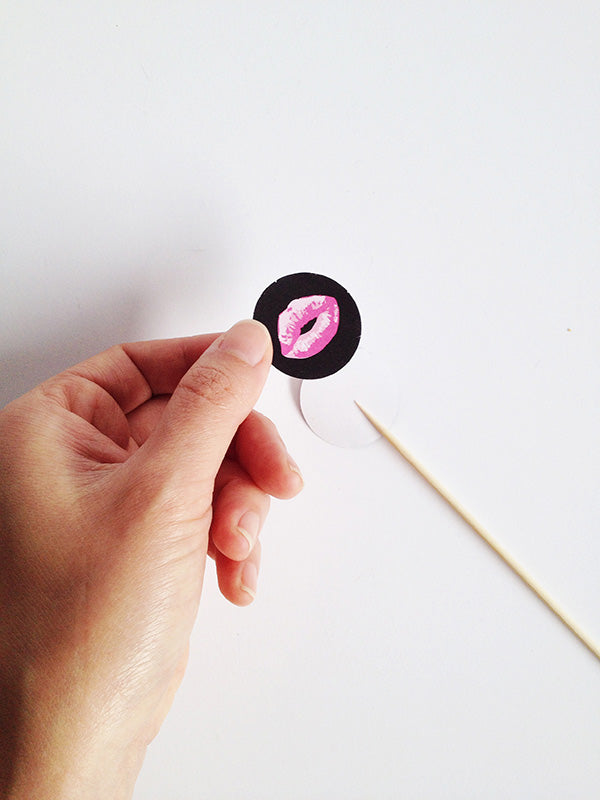 And there you have it, some pretty nifty cake toppers for your next soiree! Before you stick them into your cakes remember to trim the sticks – as you can see, my skewers needed a lot of trimming to fit the small cakes I had.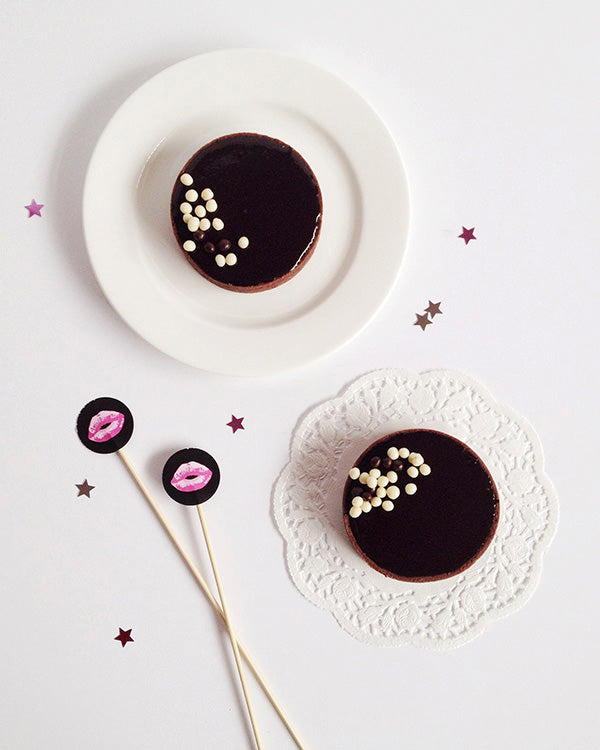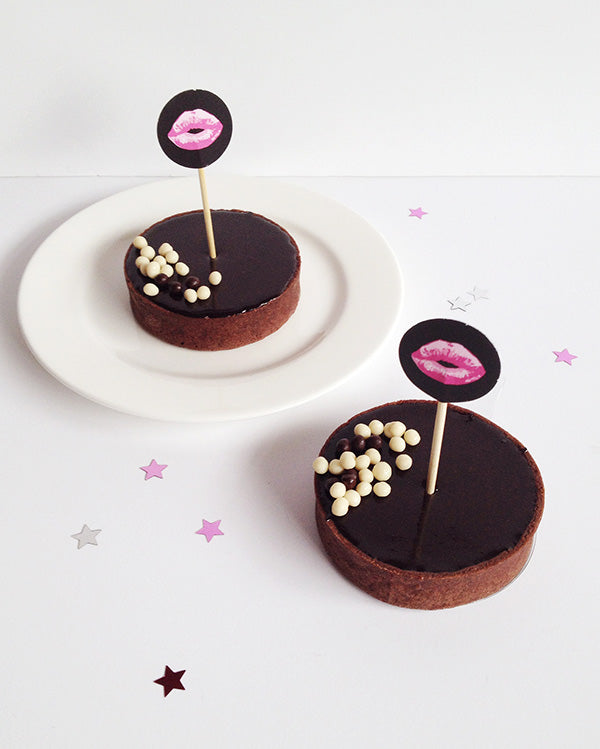 Oh, and lastly – one thing to remember is that these cake toppers are in fact just stickers. Yeah okay, that was a bit Captain Obvious, but it's worth pointing out because it means you can use them to decorate pretty much any part of your party! I've used them below as envelope seals for party invites, but why not try sticking them on the lids of jars or on paper bags to make cute party favours? Or you could use them on skewers as drink stirrers… the possibilities are endless!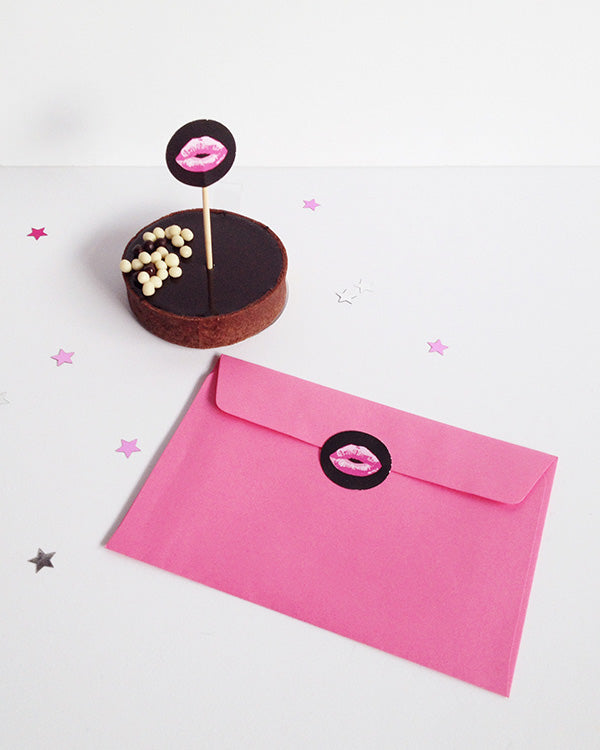 Just watch out, it can get a bit addictive and before you know it, you'll be sticking lips on everything 🙂

xx Steph