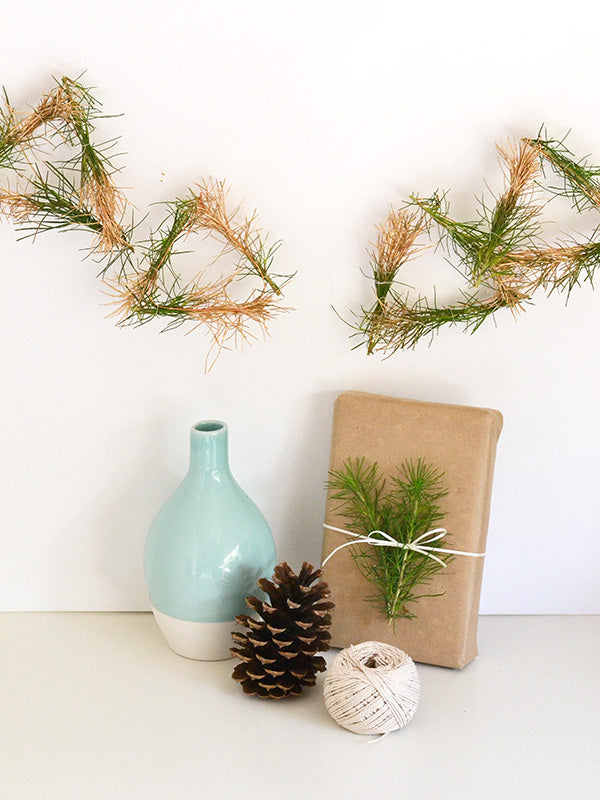 Ever since I got my first living Christmas tree, I've been wanting to do a project with pine needles. It's true that my first thought after getting the tree shouldn't have been to start cutting all the branches off, but in my defence it did need a trim. Oh and the pine needle scent I was greeted with as I started gathering sprigs was heavenly, which made stealing a few branches totally worthwhile!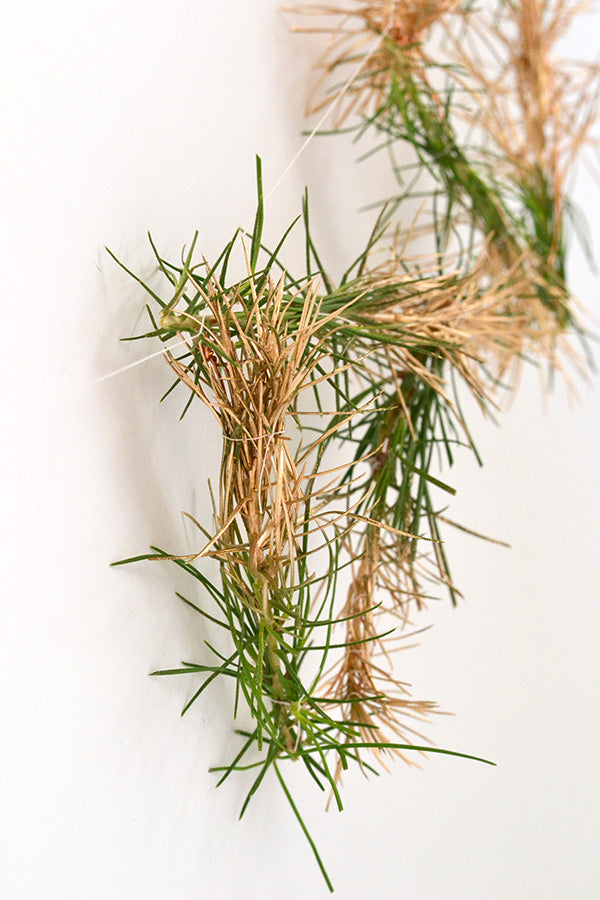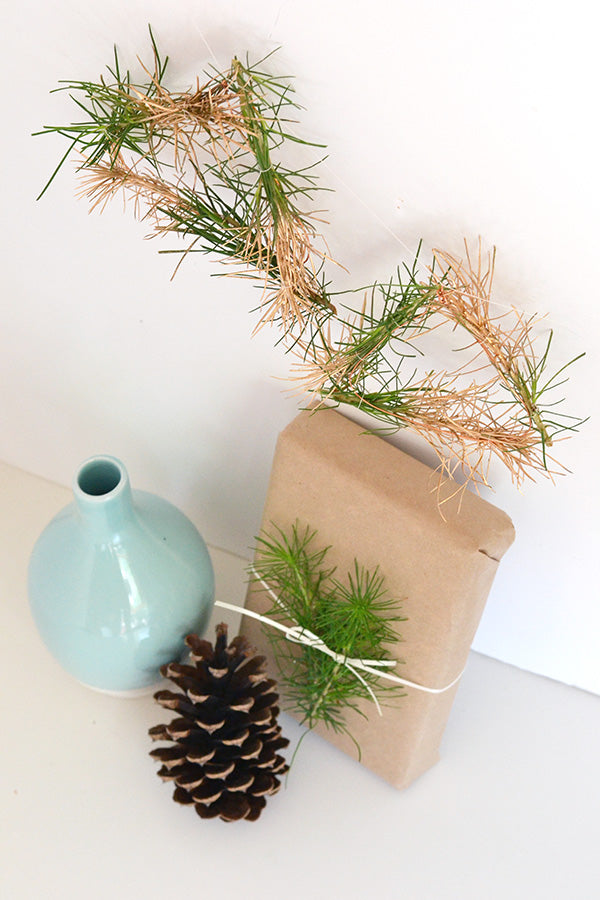 What do you think of the garland? I kind of like how it's seasonal, but you could still use it to decorate a non-festive party or a wedding, especially if you substituted the pine for something a little less Christmassy like rosemary.
This is my third project for Simply Peachy and I'm thrilled to once again be over there sharing a new DIY. For the full instructions head on over that way and have fun inhaling that heavenly pine scent while you craft!
xx Steph