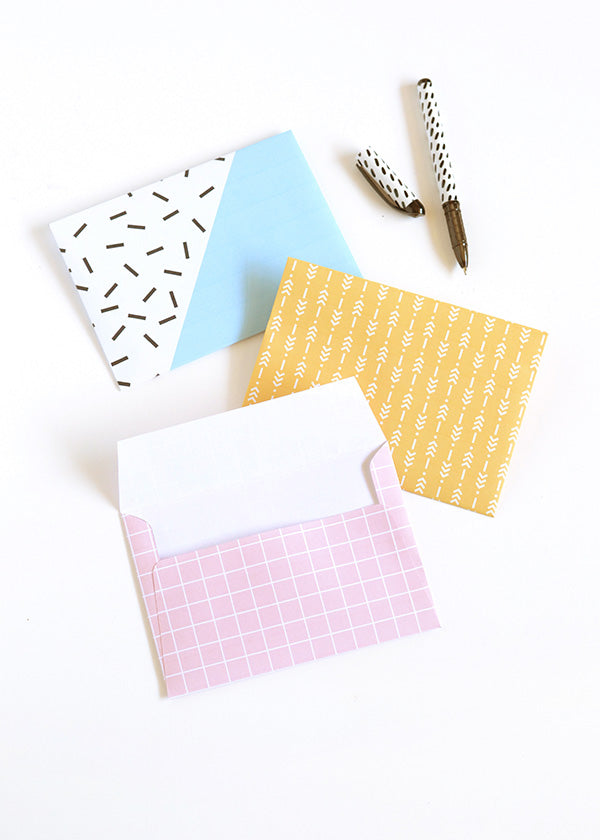 It's my mum's birthday today and I know she'd like nothing better than to receive a thoughtful package of patterned envelopes. 😀
Haha.
Yeah okay, making jokes is not my forte but I'm much better at making stationery and I've got the perfect gift to go in these pretties for my mum when I see her this weekend. I can't tell you what just in case she reads this (hi mum!) but I know she'll love it.
If you're giving gift cards or letters to someone special this week, why not try these bad boys out for size!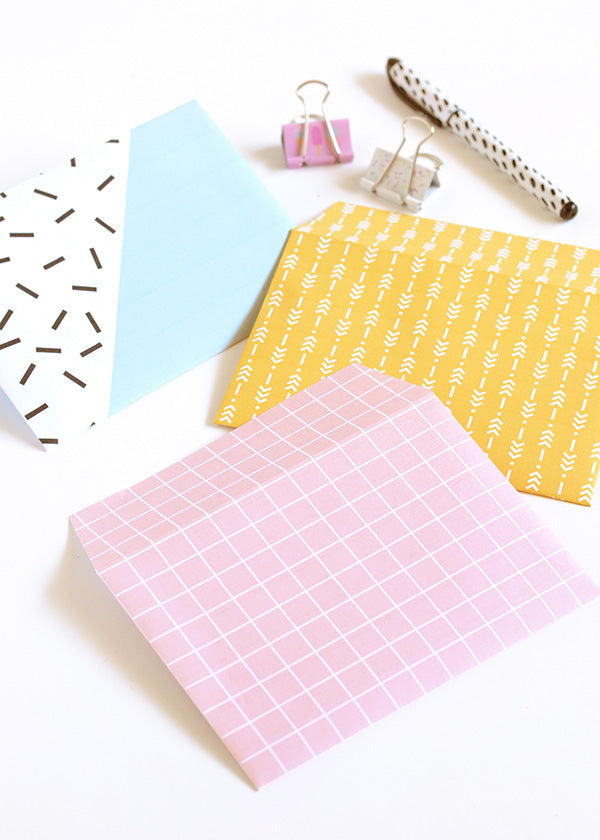 Materials
White A4 paper
Scissors
Ruler
Bone folder
Double sided tape or glue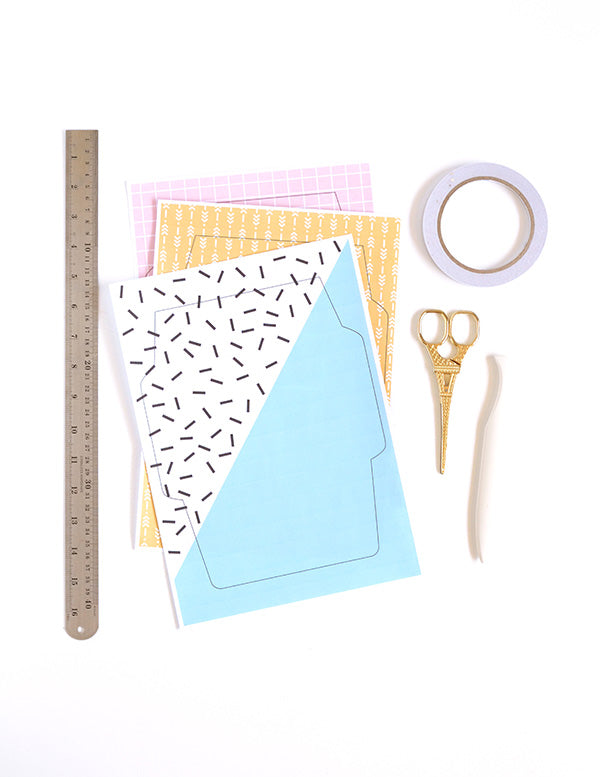 Step 1
Download the patterned envelope file (at the end of this post) and print it out in colour onto white A4 paper.
Step 2
With a ruler and bone folder score at the base of each of the envelope's flaps. You'll end up scoring four lines in total.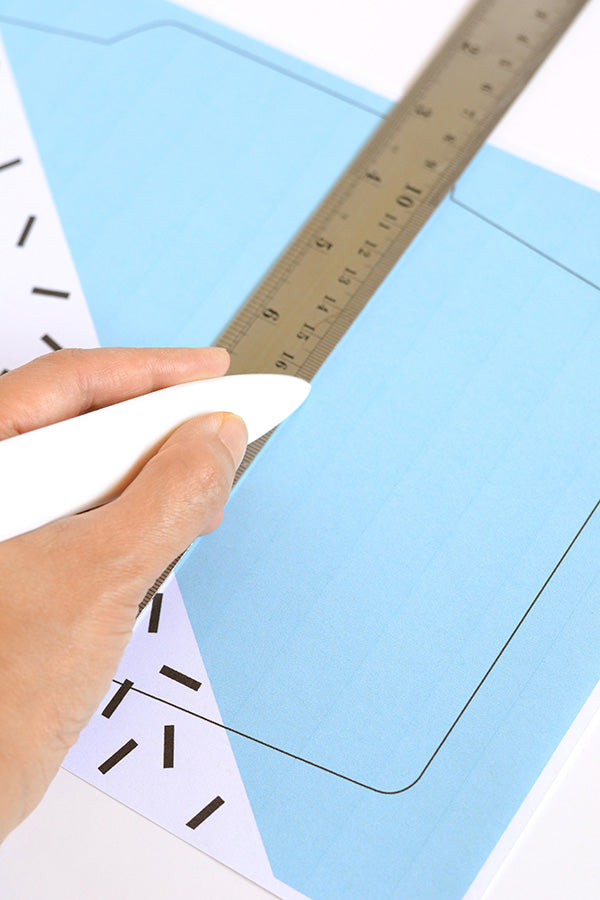 Step 3
Cut each of the envelopes out with a pair of scissors.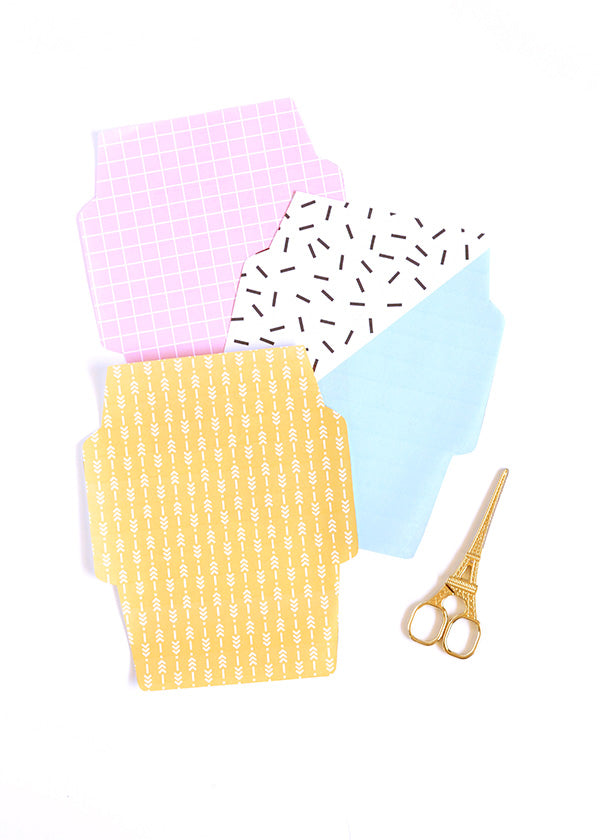 Step 4
Flip the envelopes over so that they're face down. Fold in the side flaps on each envelope.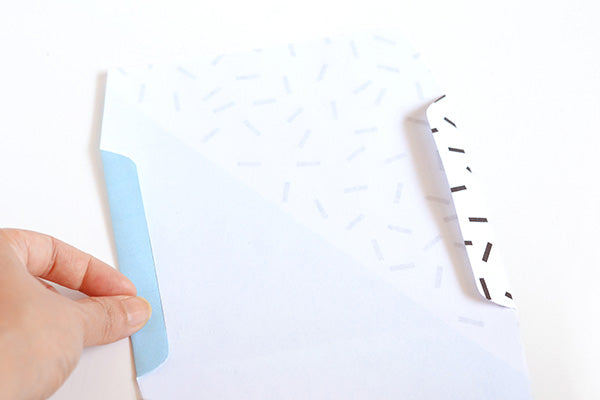 Step 5
Put some tape or glue on the sides of the bottom (longest) flap.
Step 6
Fold the bottom flap up and stick it to the two side flaps. Then fold the top flap down to complete your envelope.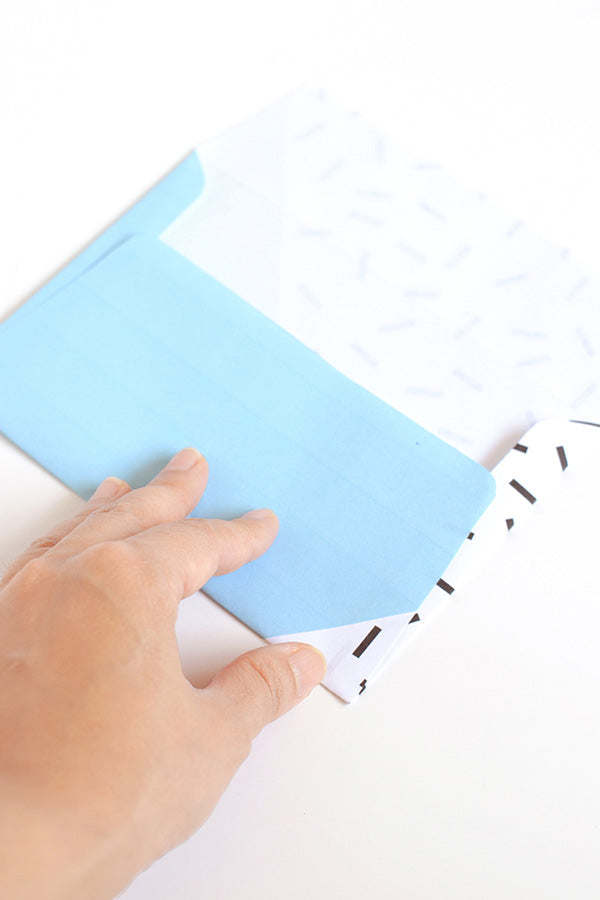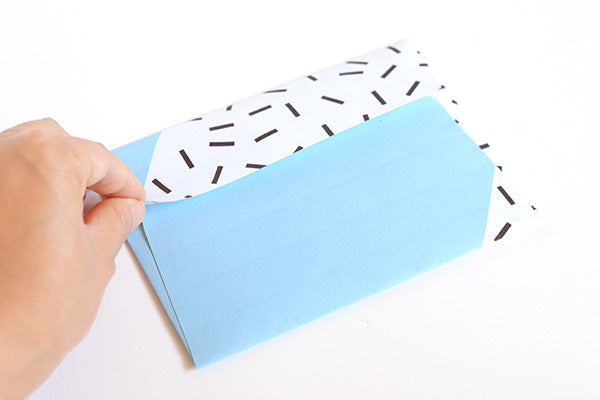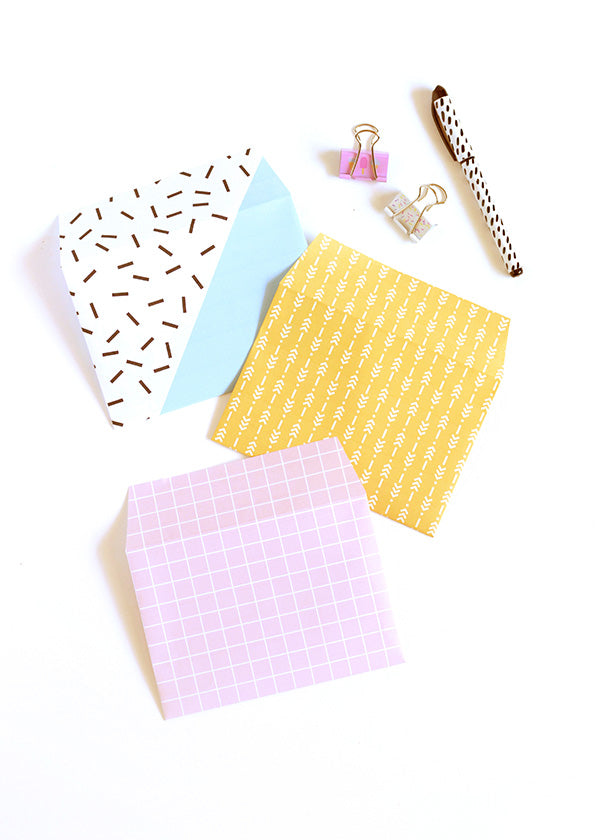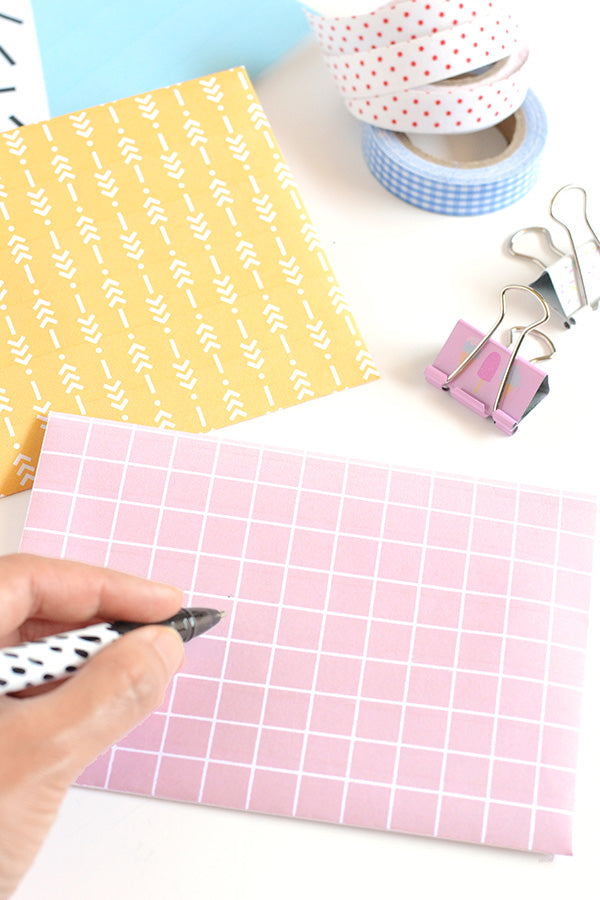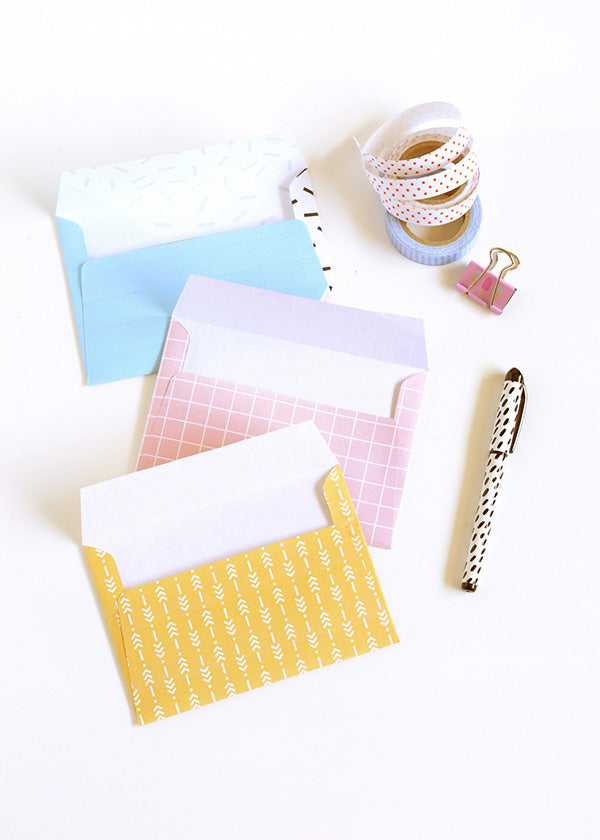 Once you've filled your envelopes with goodies, simply seal the top flaps with a sticker or some glue and you're done!

xx Steph