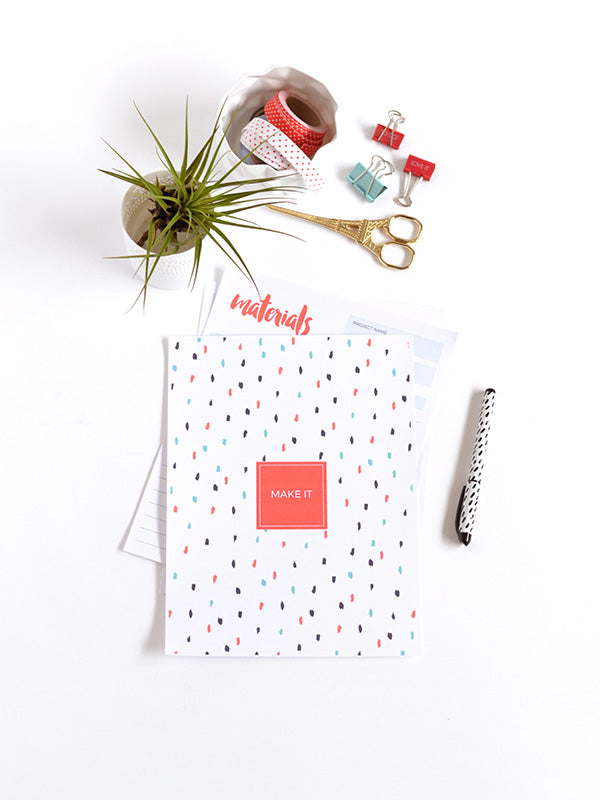 There's nothing quite like starting the new year with a fresh batch of stationery. And when that stationery helps you plan for upcoming DIY projects, well that's just happy days right there folks!
I don't know about you, but I often find myself wanting to jot down details of my works in progress – both for Make and Tell projects and also for DIYs around the house. It's super handy to have a list of the supplies I need, the due date, sketches, notes and instructions in one place – I can refer to it if I get stuck mid-project and it saves the hardware store guys a world of pain as I try to describe what I'm making and the materials I require. 🙂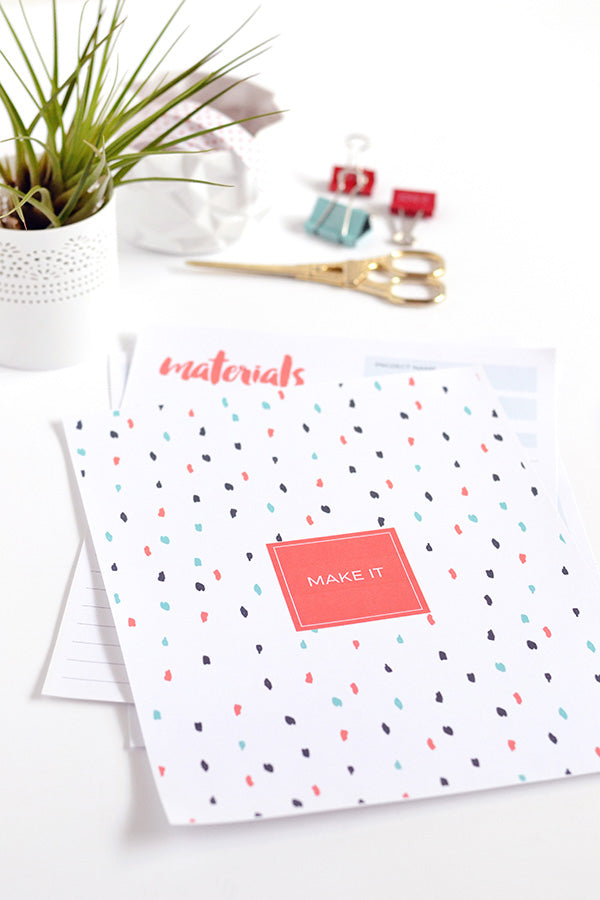 So I thought it'd be a good idea to create a printable that houses all this info in the one spot, complete with project planner, supplies list and a patterned cover. And the best part? It's free!
Pop on over to Curbly for all the details and to grab the downloadable file. Happy crafting!
xx Steph