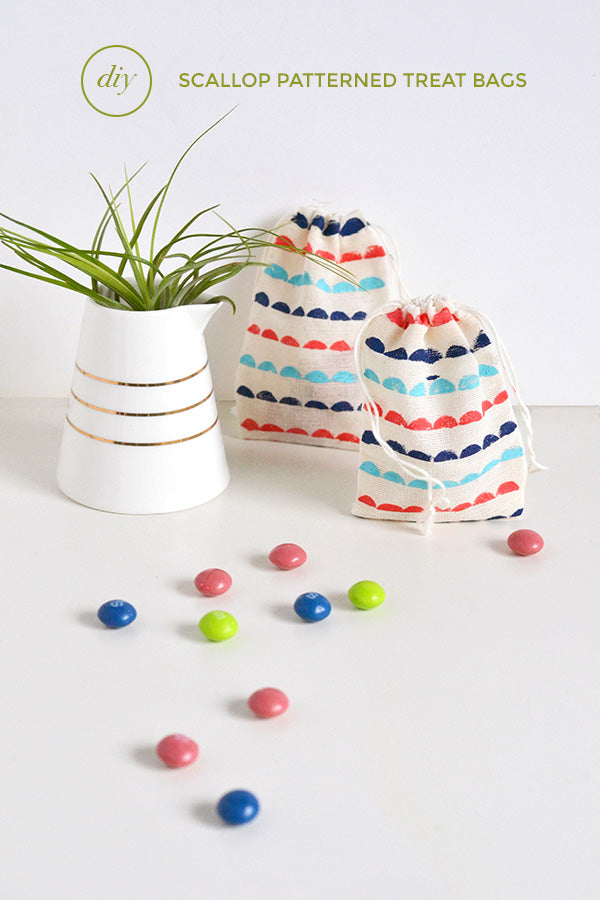 If you've been reading my blog since May last year (and yes that was awhile ago, so I'll forgive you if you haven't 😉 ) I made these candy jars for Mother's Day as my way of giving my mum something nice without buying her unnecessary trinkets. My mum's so practical she hates clutter or things she can't put to use, but tasty treats are right up her alley!
And although I won't be seeing her this Mother's Day because she'll be in Europe (I'm SO jealous), I thought I'd make these little treat bags so I've got something nice to shower her with once she gets back home.
If you'd like to make some for your mother too, get out those fabric paints and follow along!
Materials
Cardboard
A cylindrical object for stamping (I used a marker)
Glassine bags (optional)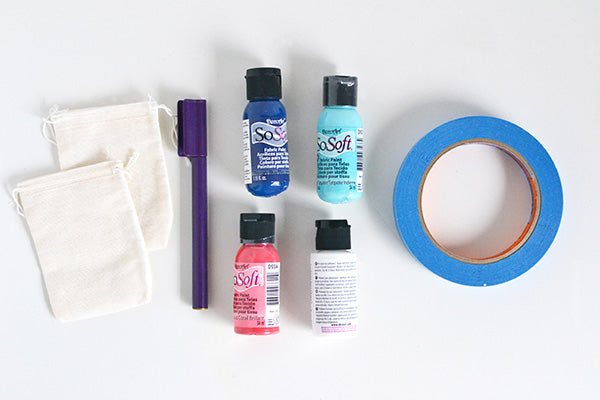 Step 1
Cut a piece of cardboard to around the same size as your muslin bag and insert it into the bag (this will protect the back of the bag while you're stamping the front).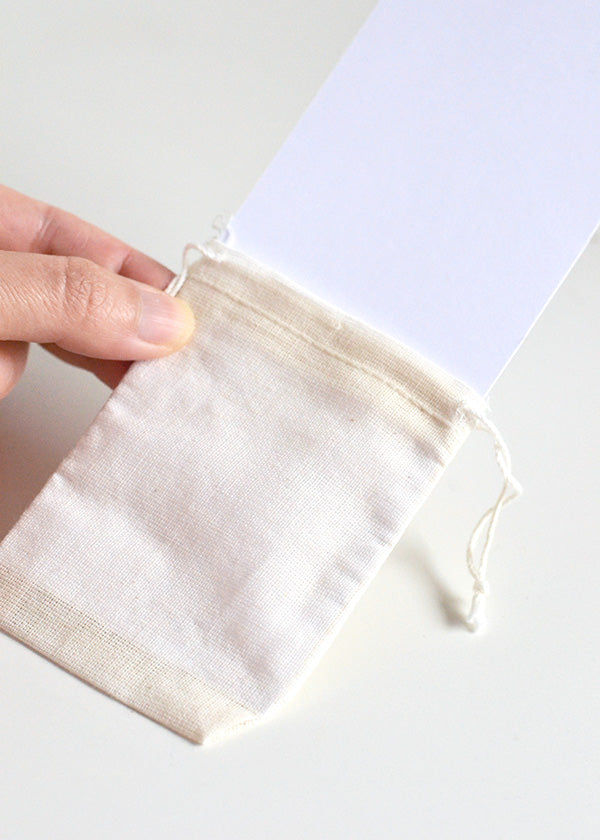 Step 2
Place strips of painter's tape across your bag. Make sure each piece is well stuck so that no paint gets underneath.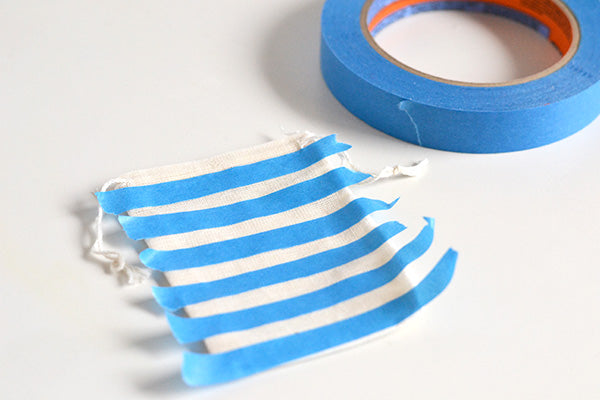 Step 3
Dip your marker (or whatever you're using to stamp) in fabric paint and start stamping circles in a line along your pieces of tape. Make sure each circle you stamp is half on the tape and half off the tape – this will give you the semi-circle pattern you're after once the tape is removed.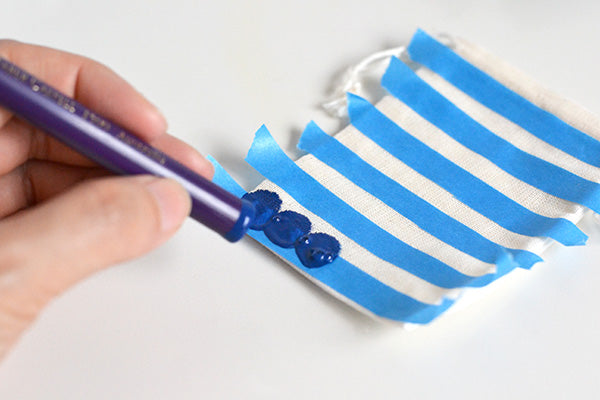 Once you've stamped a row of circles, remove the painter's tape to reveal your scallops.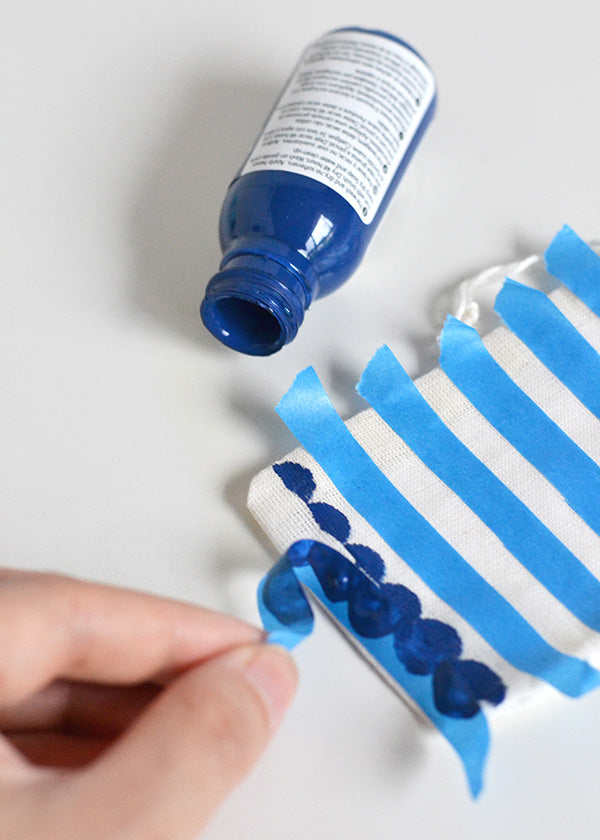 Step 4
Continue stamping rows of circles (in different colours if you wish) all the way up the muslin bag.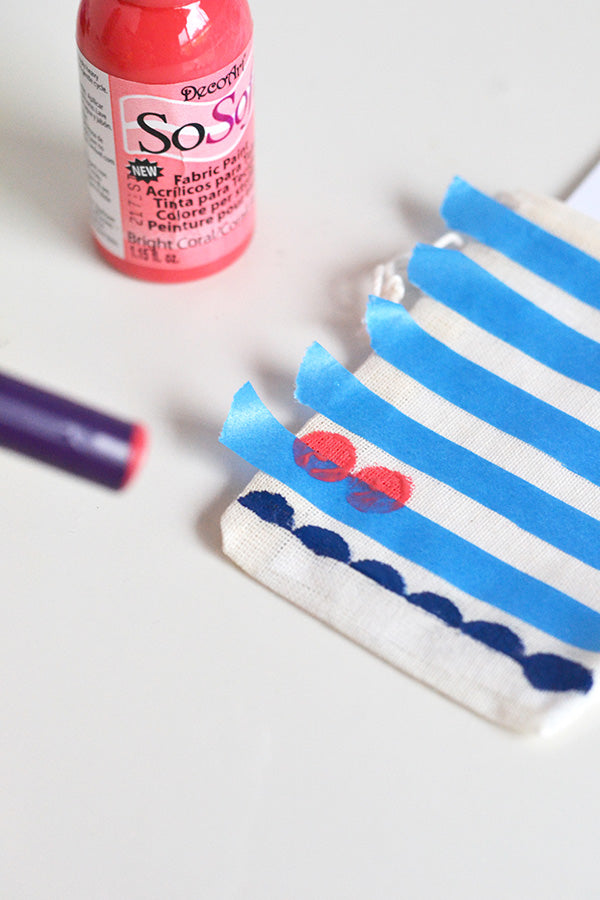 Once your bag has been completely stamped, leave the fabric paint to dry and then set it according to the manufacturer's instructions (some paints might require ironing; mine just needed 24 hours of drying time).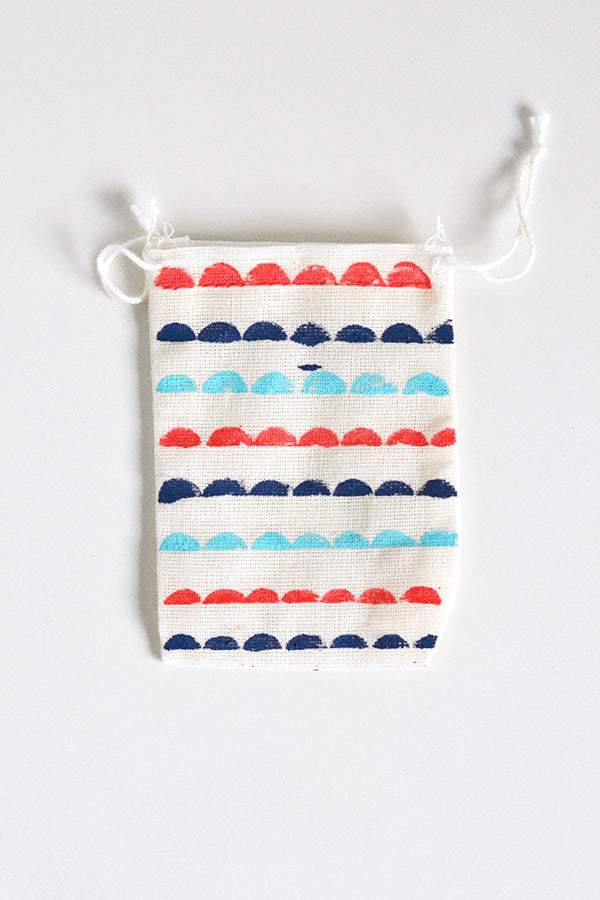 When the fabric paint has dried and been properly set, your bags will be ready to fill with candy! You can place wrapped treats straight into the bags, but for unwrapped candy, I'd recommend inserting a glassine bag first.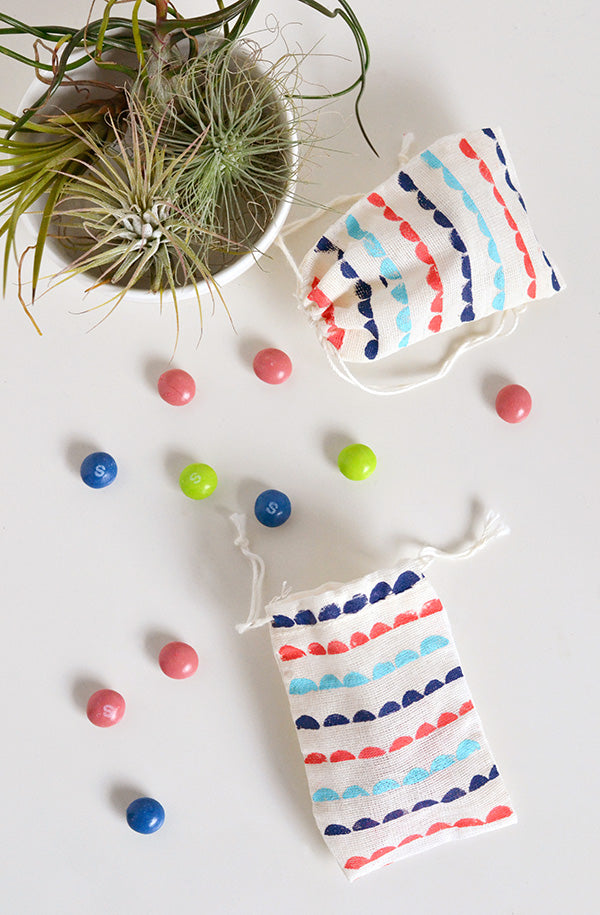 These bags make great gifts for Mother's Day, but they'd also be excellent as favour bags at parties or weddings. Simply customise the colours to suit your big event, fill them with candy and you're good to go!
xx Steph