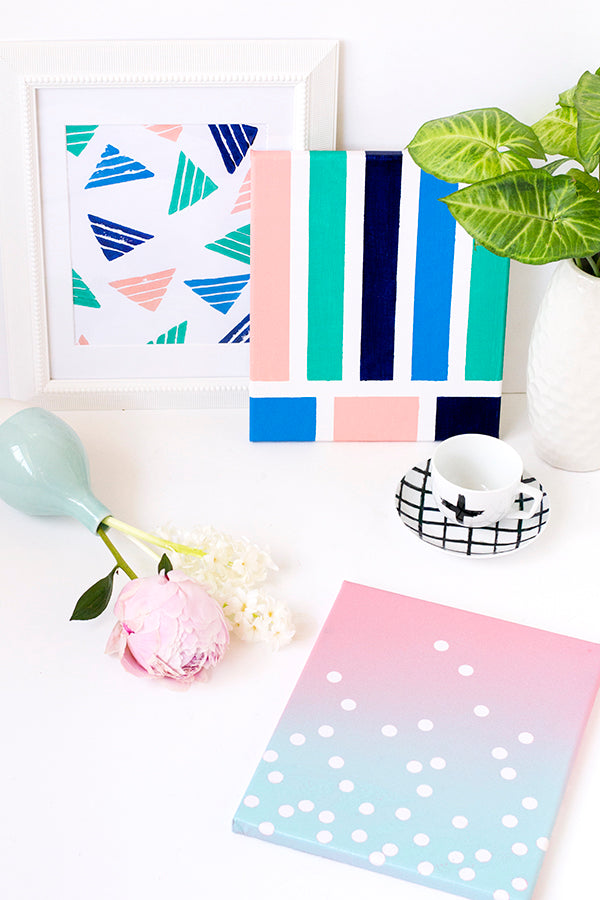 If you haven't ever made your own wall art before, you seriously muuuuust give it a go. I promise I'm not exaggerating when I say you don't need any artistic ability to pull off something that's going to look splendid above your dining room table or as part of your gallery wall.
Rather than drawing on your drawing skills (haha, geddit?), the only things you'll need to make these pieces are some clever (and easily obtainable) materials. Before you know it, you'll be so addicted to creating art that you won't want to stop!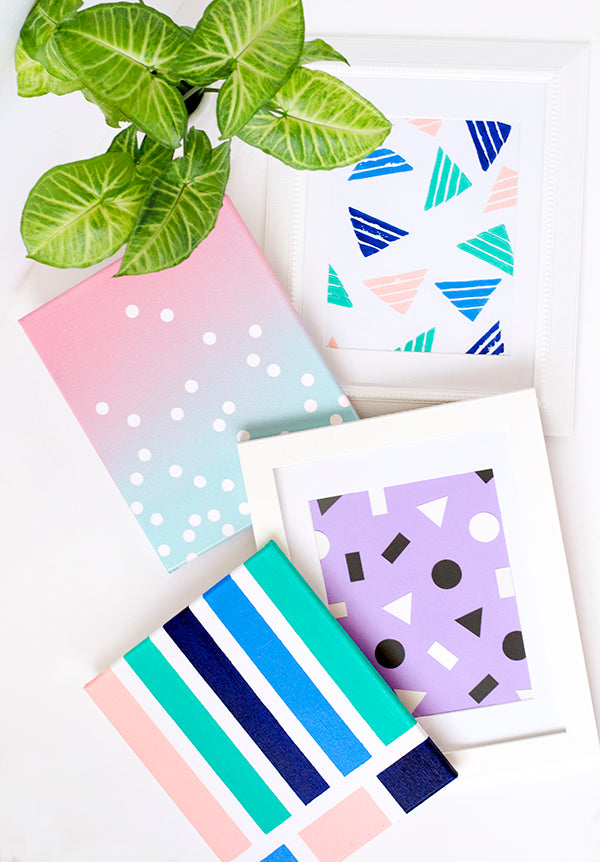 And sure, one might argue that these artworks don't exactly rival Van Gogh, but hey, that was never my intention! It's all about adding a little colour and a touch of your personality to your bare walls, which these will allow you to do in spades.
Go on, get yourself over to Curbly for the full tutorial and have fun painting!
xx Steph