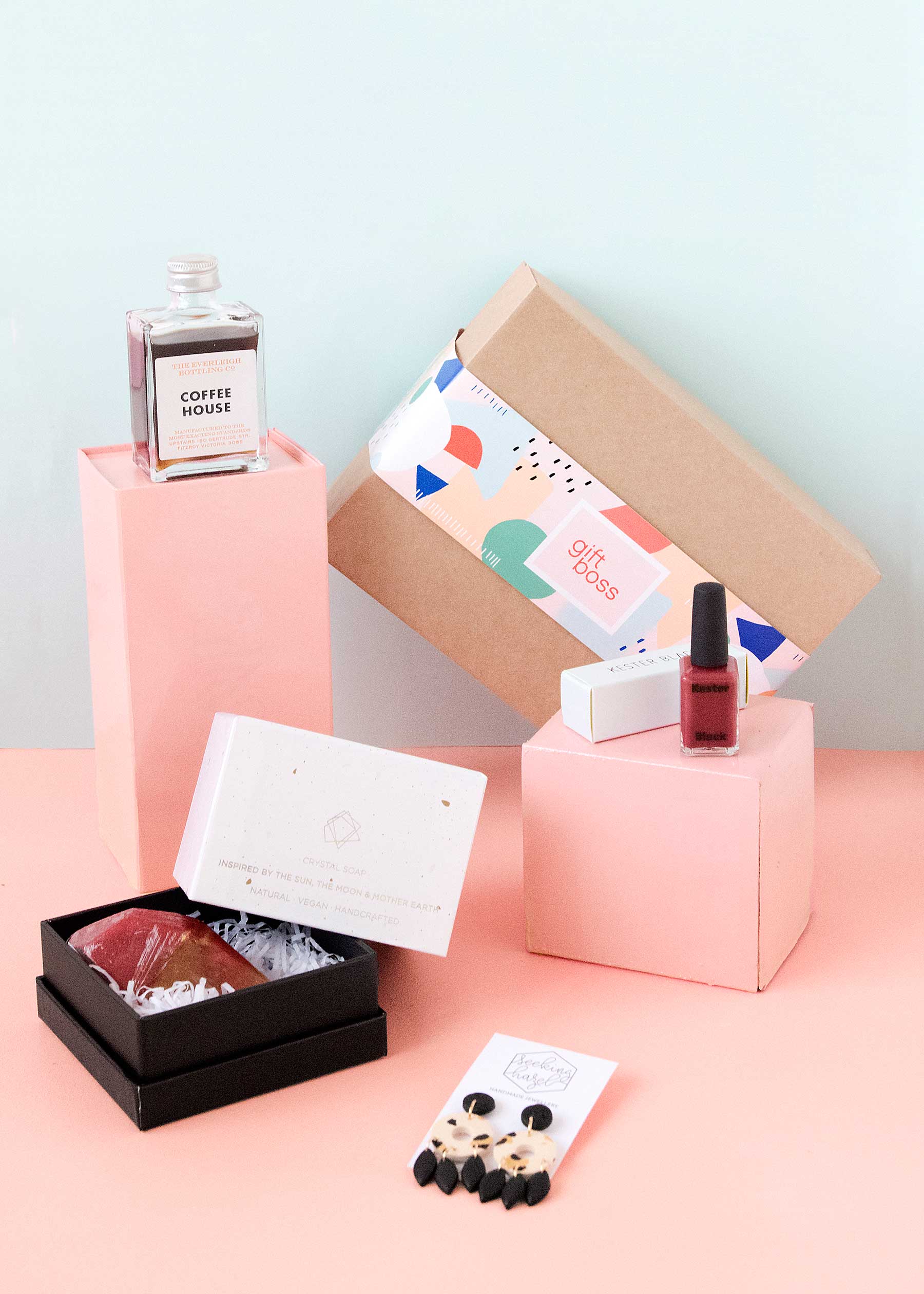 You know those moments when you meet someone for the first time and before they've even said a word, it already feels like you've known them all your life? Well that was how I felt when I heard about Gift Boss.
Receiving the brief for this project was like catching up with an old friend – I instantly felt a connection to the cheeky vibe of this gift hamper company. And when you consider that the founder, Jasmine, IS actually an old friend of mine, well you can see why I was so eager to get started!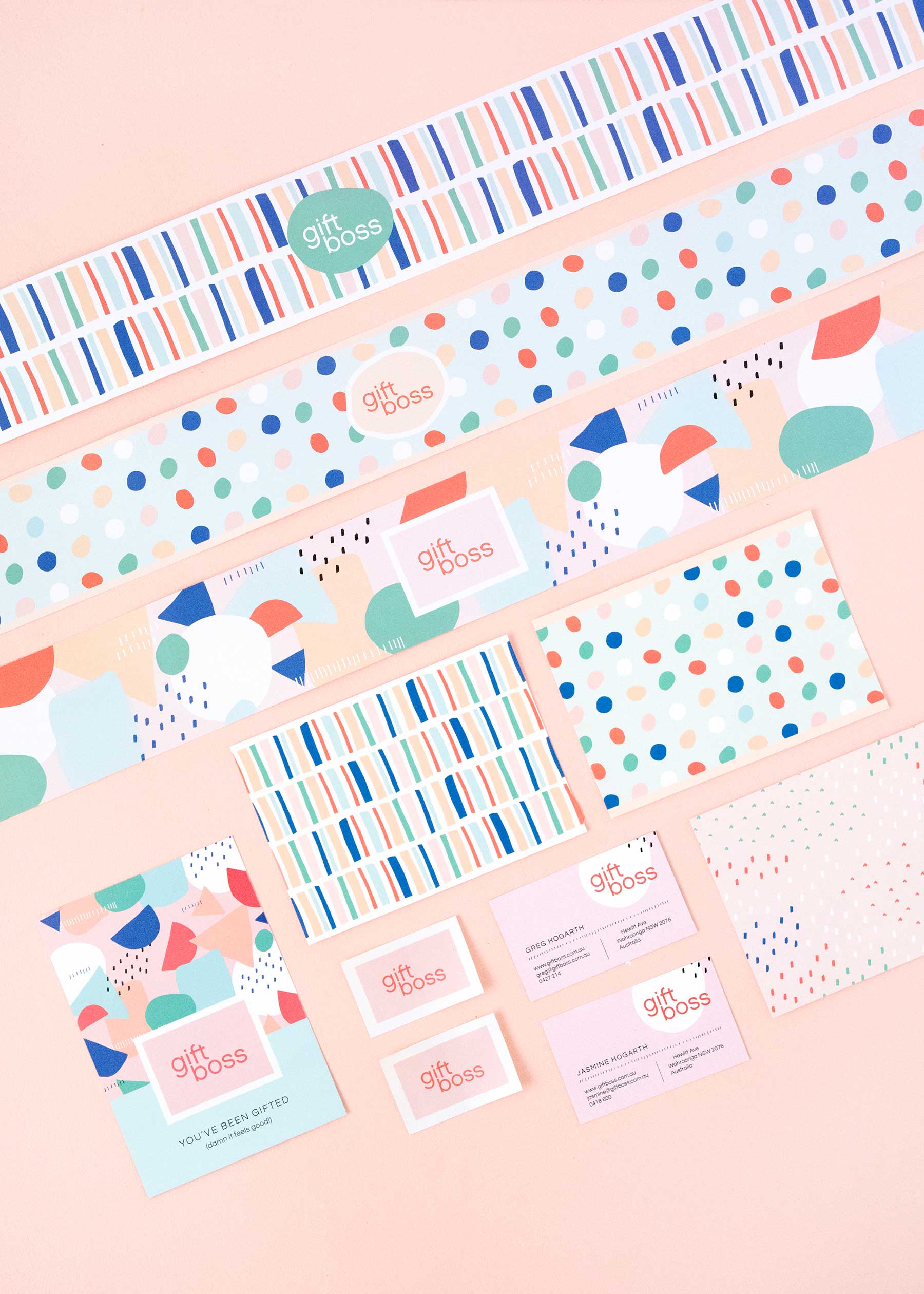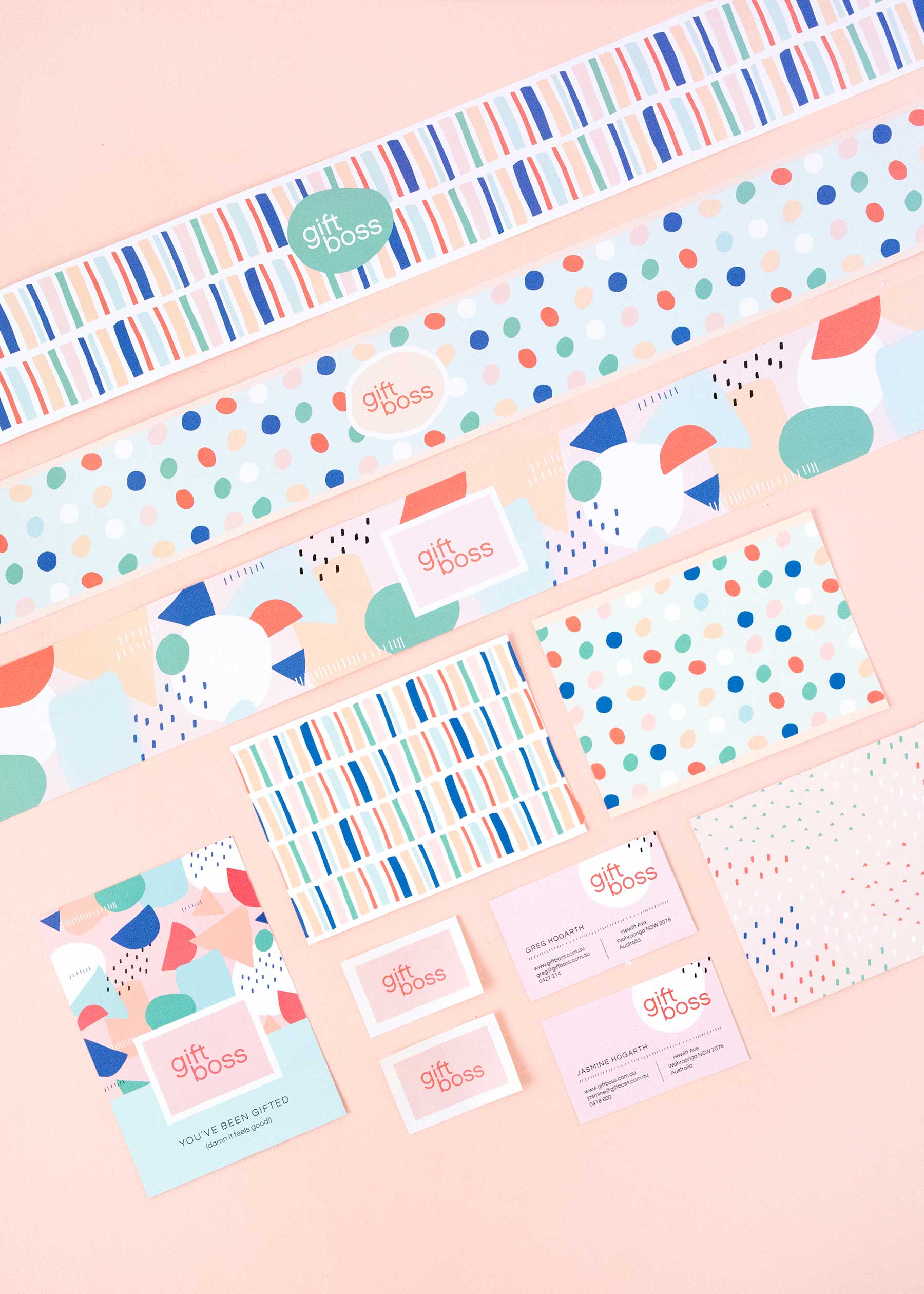 Gift Boss hampers are all about sharing thoughtful gifts with tons of personality, so the main requirement for the company's branding was that it have its own playful personality to match.
After some inspiring brainstorming sessions with Jas, I came up with a clean, modern logo and paired this with a series of hand-drawn patterns in vibrant colours to really bring this brand to life. We settled on four main patterns that repeat across the promotional materials and hamper packaging, and I pulled elements from those patterns to design the business cards and promotional postcard.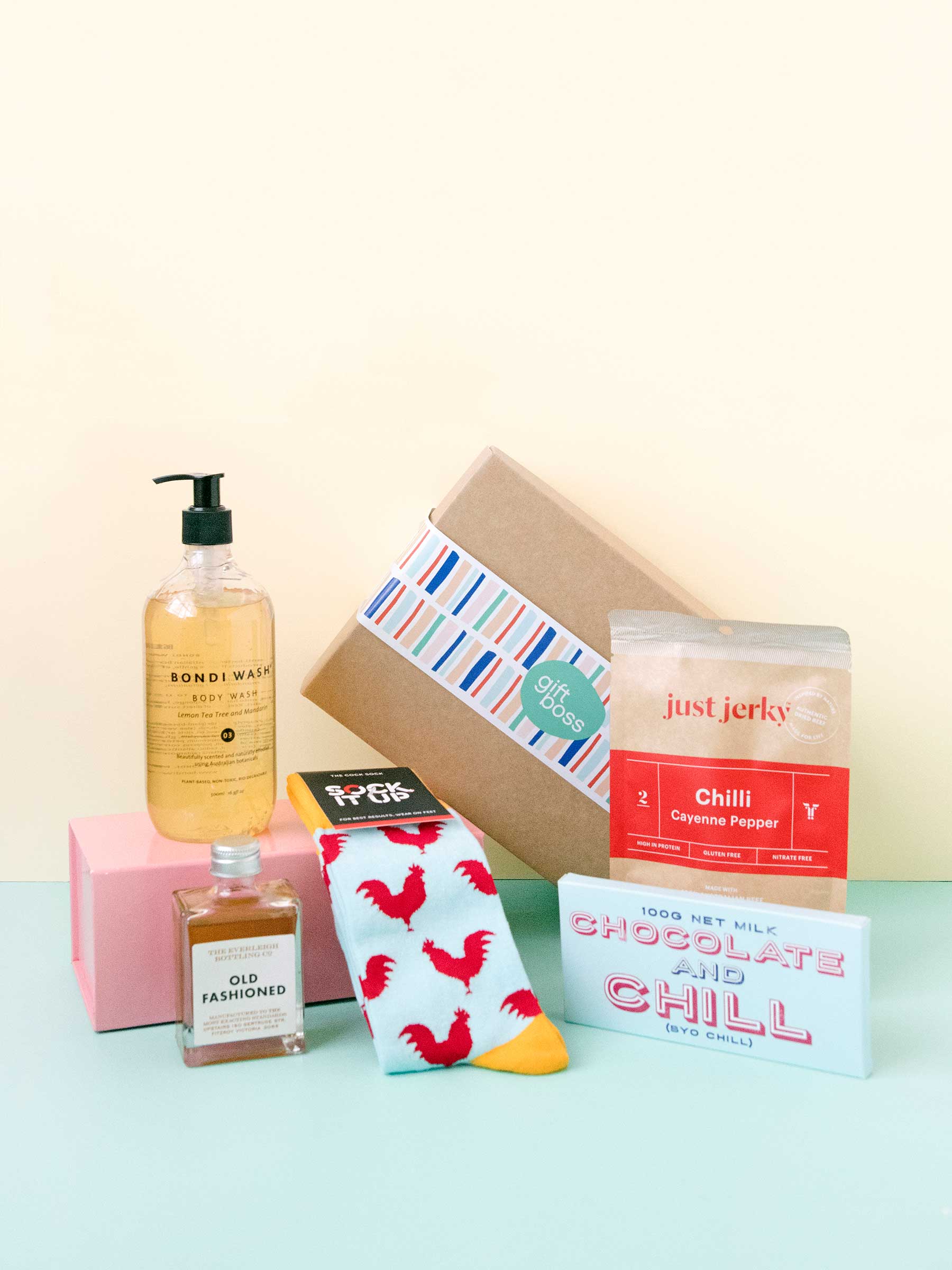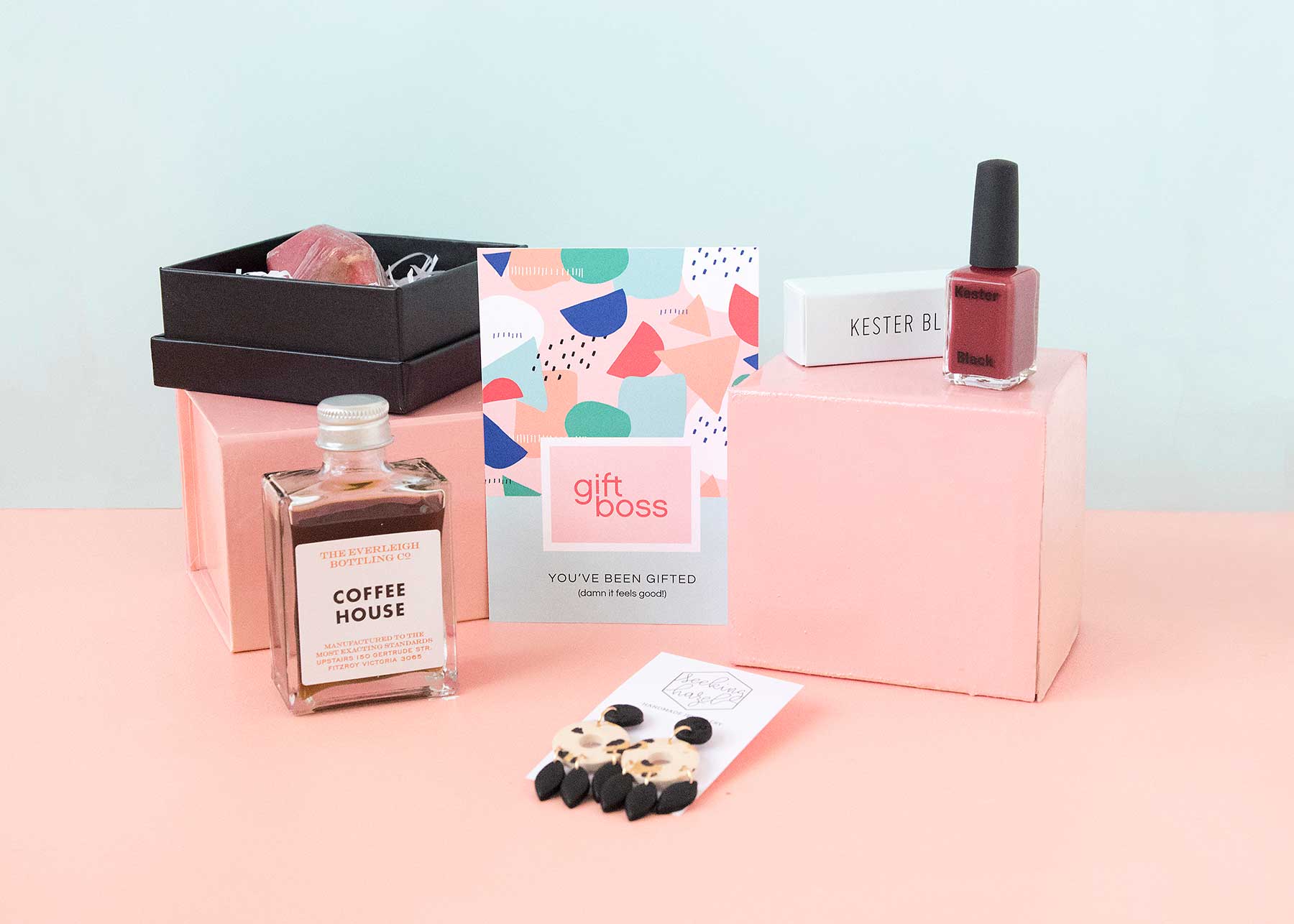 This is the first project I've completed in a long time where I've had the chance to go from mood board/brainstorming all the way to final packaging materials, and it was so rewarding to see my digital mock-ups in all their printed glory!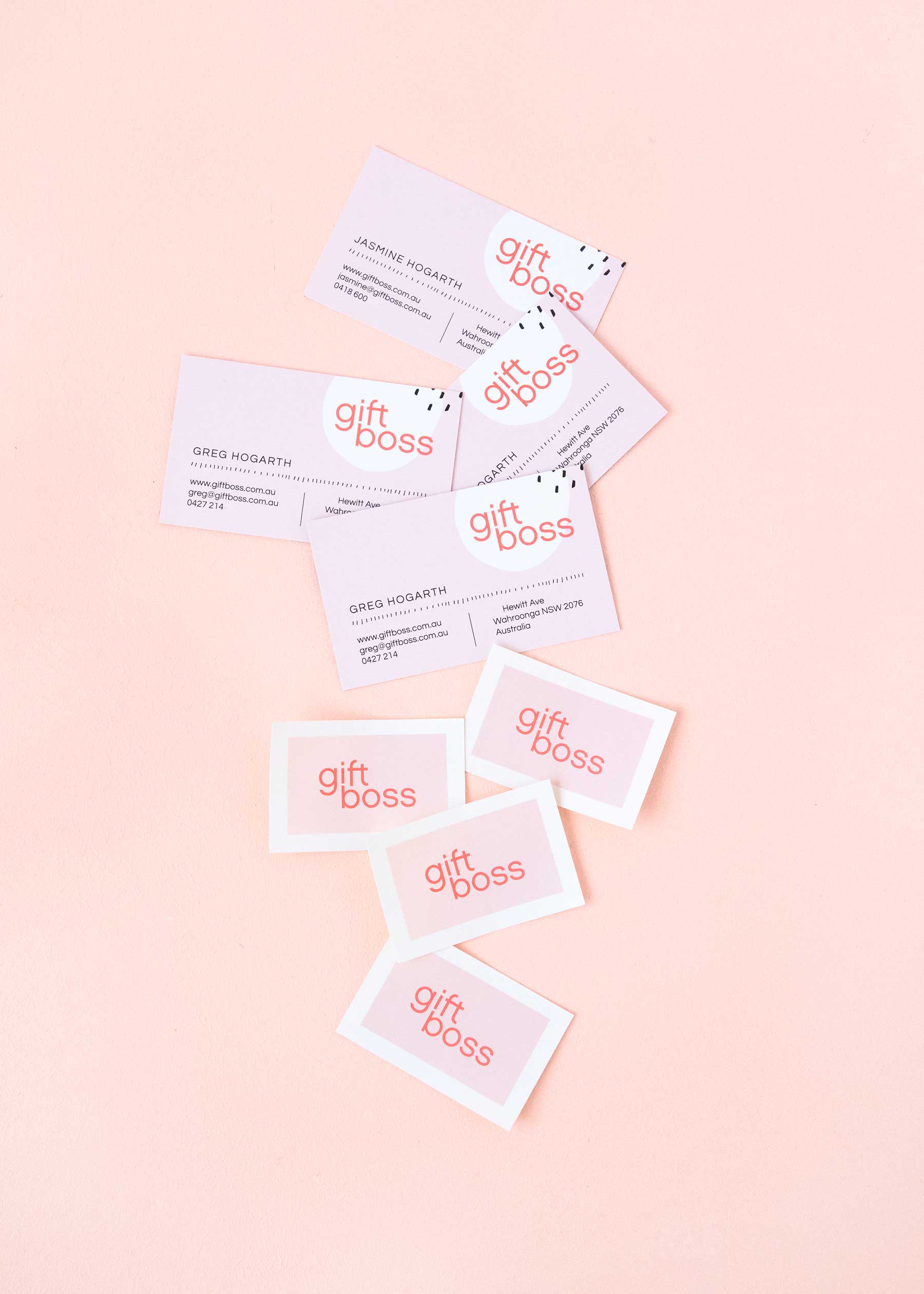 One extra element Jasmine and I brought to life were a couple of custom onesies to include in Gift Boss's baby hampers. Jas came up with the two cute-as-a-button phrases and I mocked up the designs. I love how they turned out… if only Lauren was still small enough to fit into them!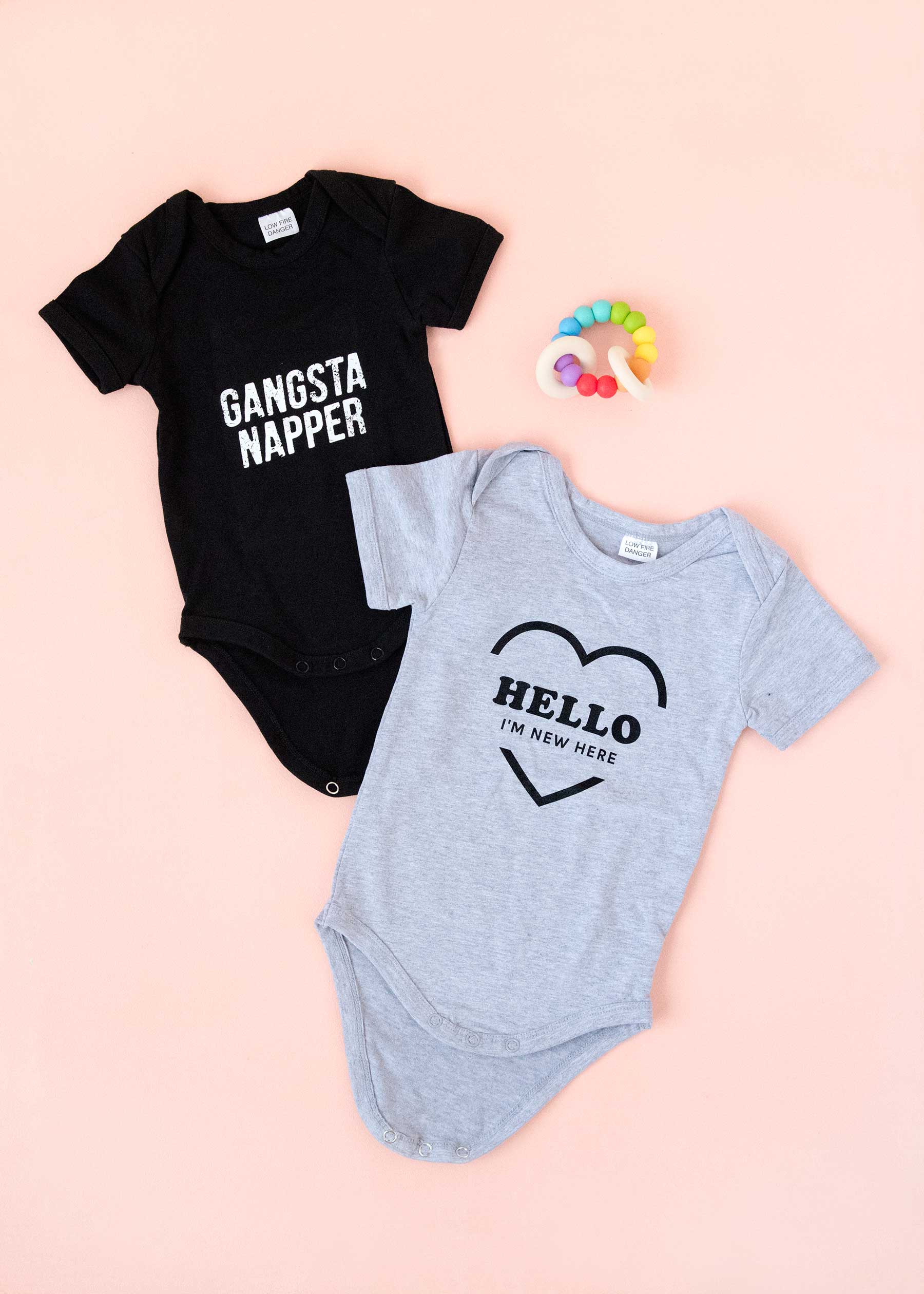 I don't work on many branding projects these days, but given how much fun this one was, I'm already itching to start on another. If you'd like to know more about Gift Boss and their amazing hampers, you can find out all about them on their website, or you can catch them on the socials!
xx Steph