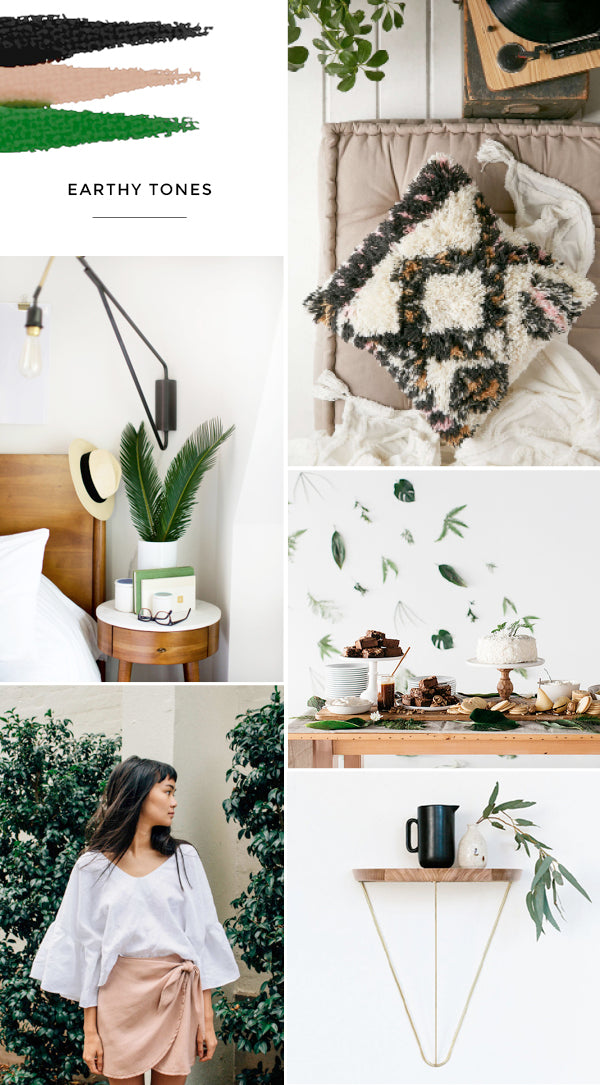 cushion | bedroom | autumn tablescape | wrap skirt | shelf
As much as I love my bright, tropical hues, the earthy mix of green, brown and charcoal is up there on my list of favourite combos. These shades are the ones I always find myself pinning on Pinterest and gravitating towards for my wardrobe – I suppose largely because green is my favourite colour, but also because I love the textures that are naturally associated with these muted shades, like the smooth finish of treated wood or the roughness of granite.
Do you like these subtle colours or prefer bolder, brighter shades? Leave me a note below, I'd love to know your thoughts!
xx Steph