Aaaaaand we're in lockdown again. 🙁
It was only a matter of time I guess. Compared to the rest of the world, we've been lucky enough to spend the last 6 months living in relative freedom so I can't complain. I just hope this 2 week circuit breaker is enough to stop the latest outbreak – the delta variant and the speed at which it spreads is scary stuff.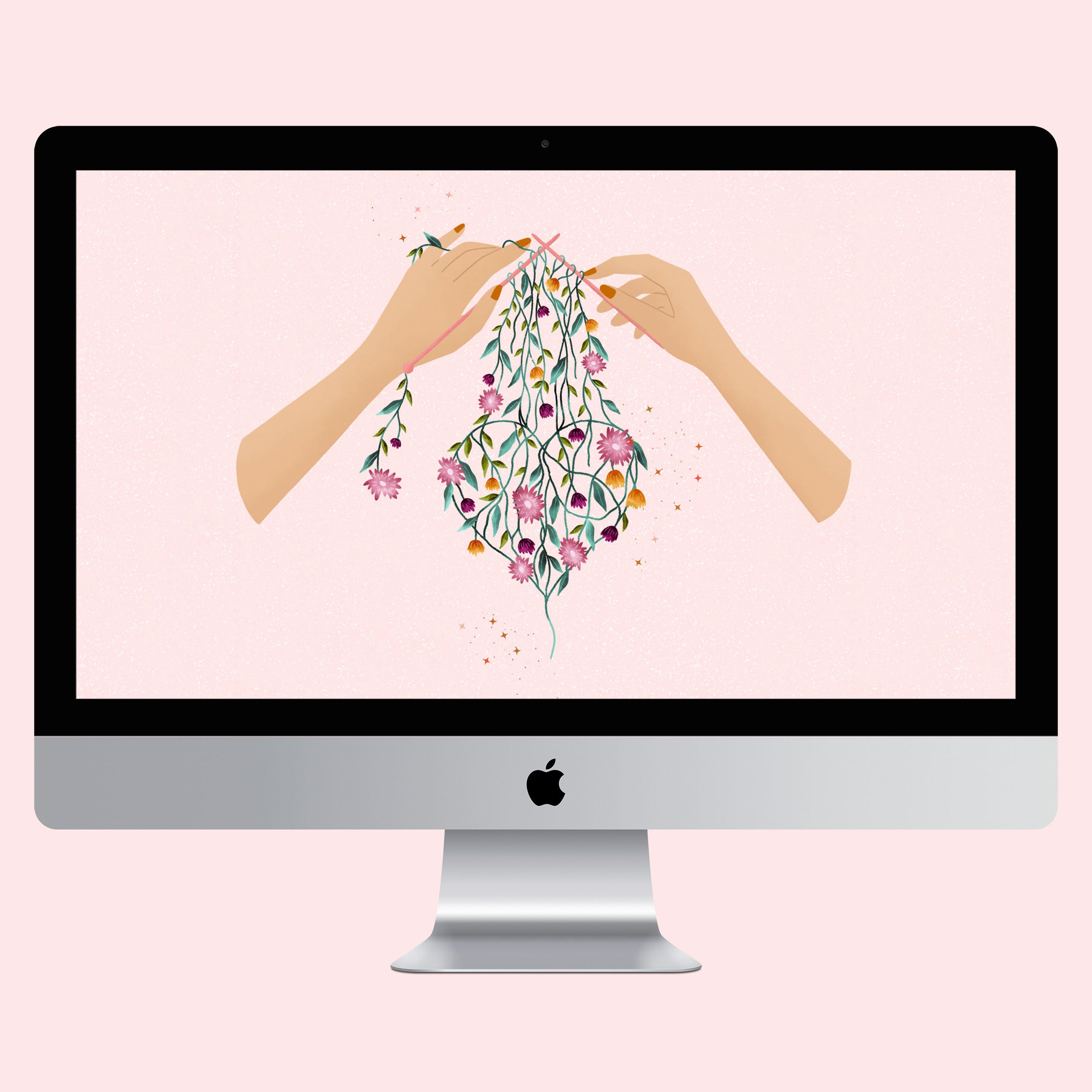 Thankfully Lauren's still able to go to daycare which means I can work, but weekends are hard. If you've got any genius ideas to keep a 4-year-old occupied indoors (it's been raining a lot lately), do share!
Sending love to anyone else who's also in lockdown or missing friends and family because they can't travel overseas – this floral heart is for you.
Knitting widescreen desktop wallpaper (1900px wide)
Knitting phone and tablet wallpaper (2400px wide)
Please note: this artwork is for personal use only
xx Steph