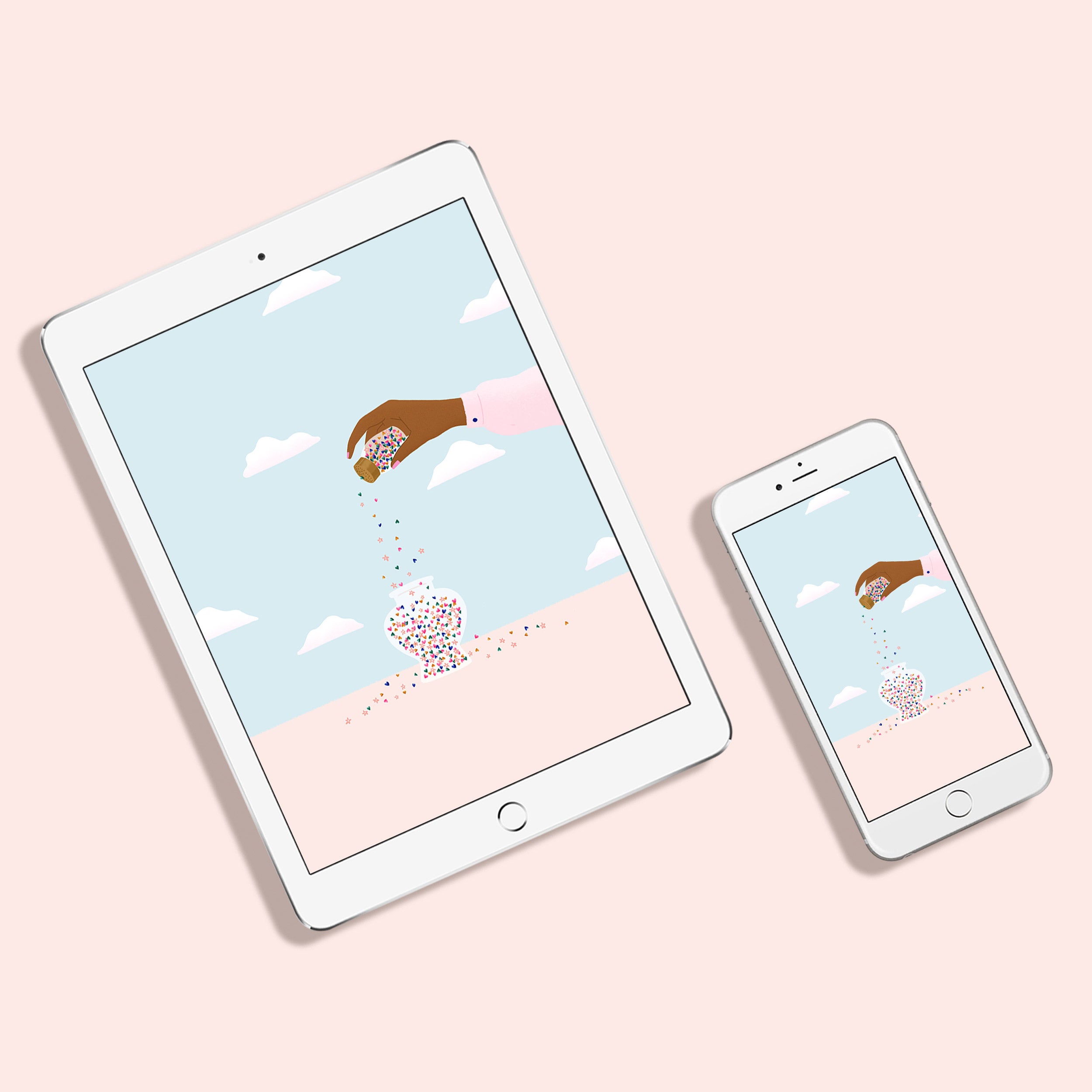 February already, can you believe it? We're well into the swing of things with work and daycare over here, and sadly also Lauren's medical appointments.
I really didn't want her to have to undergo more tests this year, but we've already had one HARD blood test (how do you explain these things to a 3 year old?) and at least one more coming. 🙁
It's also been raining for a week and a half straight, so I'm drawing blue skies to… well, to chase the blues away!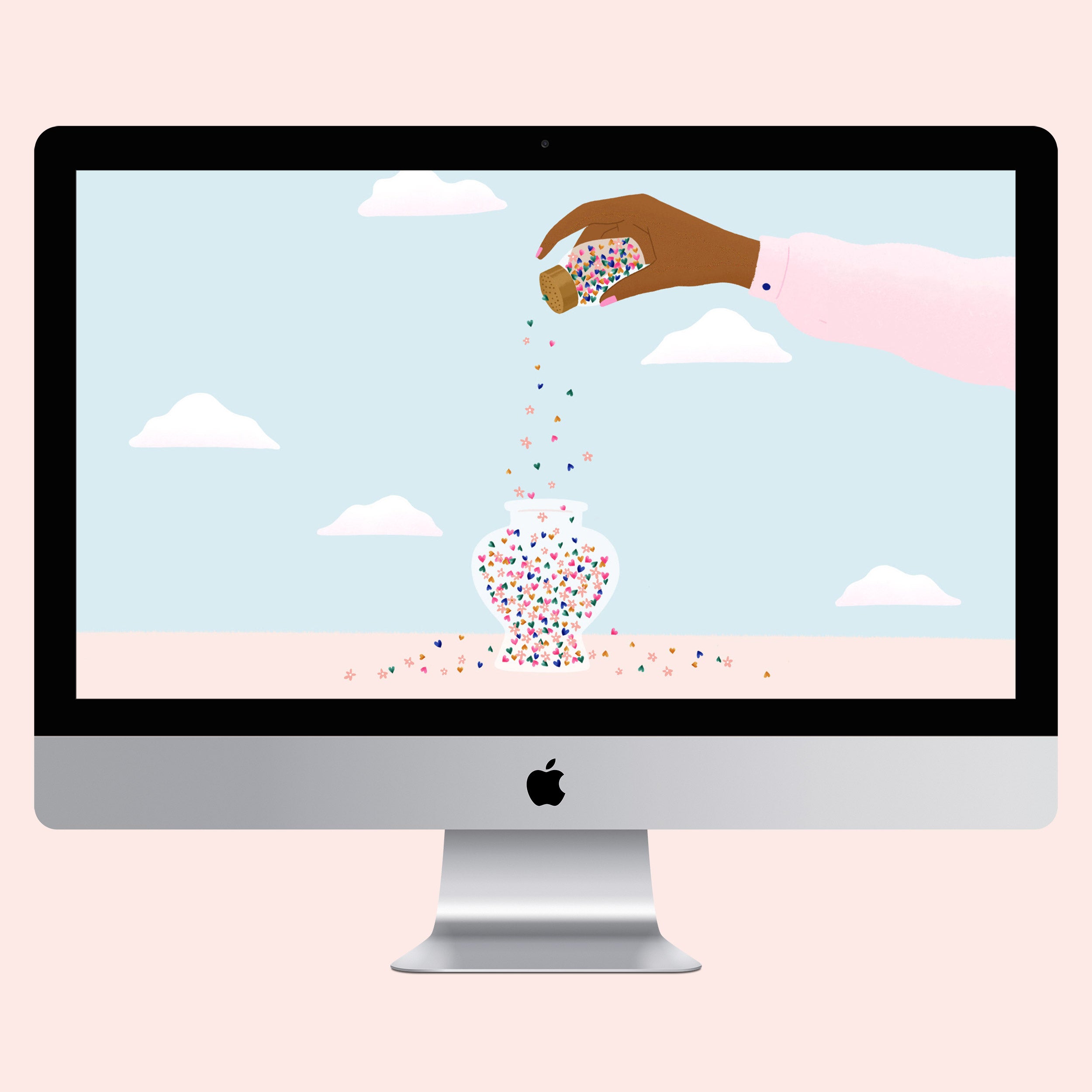 And just in case the heart sprinkles weren't obvious, it's nearly Valentine's Day! Not a big deal in my book, but I'll take any excuse to draw colourful little hearts. 🙂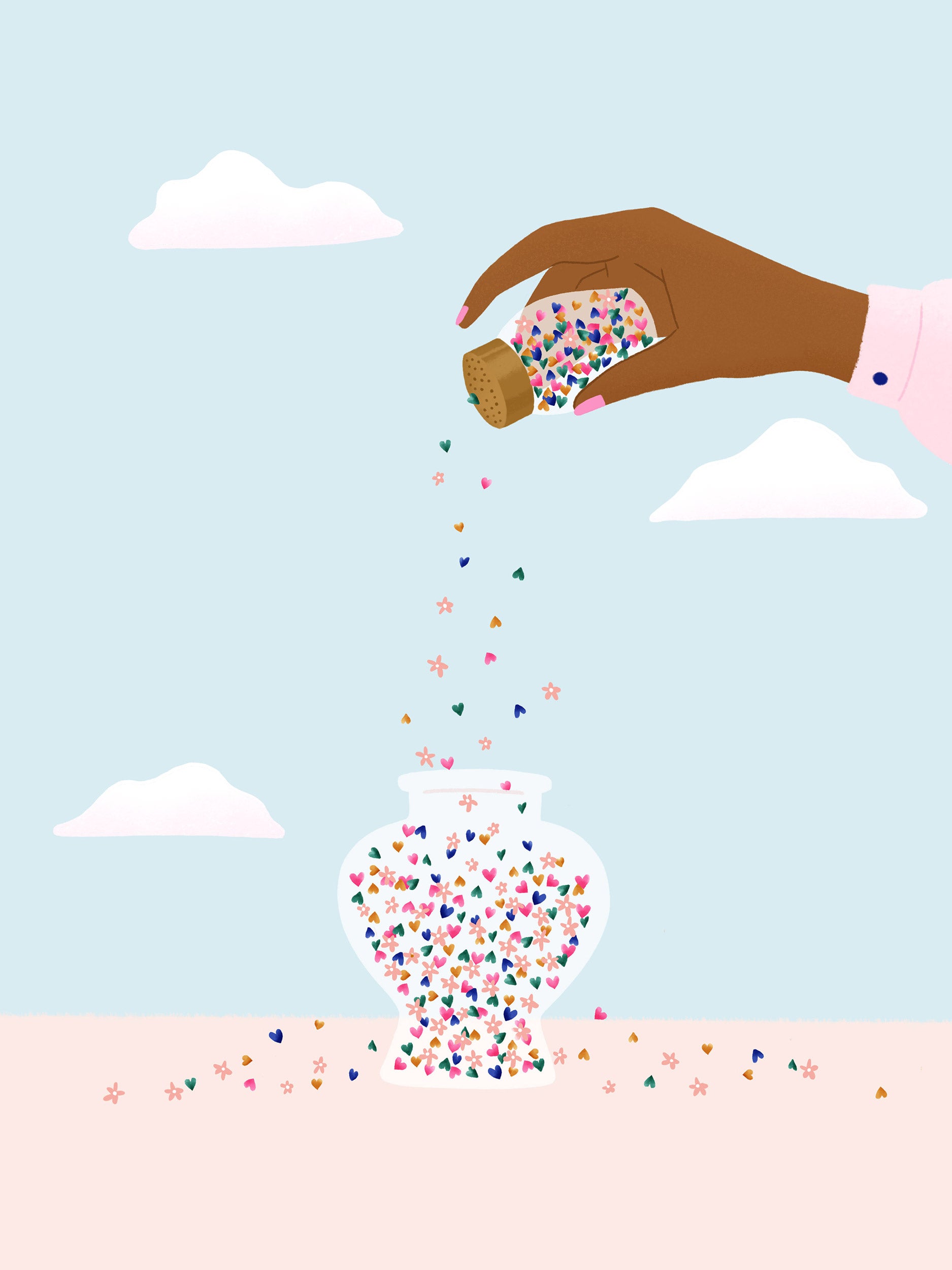 I hope the month treats you well and brings you lots of sunny, blue sky days!
Heart sprinkles widescreen desktop wallpaper (1900px wide)
Heart sprinkles phone and tablet wallpaper (2400px wide)
Please note: this artwork is for personal use only
xx Steph