I think it's safe to say it's been one of those weeks. Just when I thought I had recovered from being sick, I came down with a new cough and have spent days and nights hacking up a lung (you're welcome).
Lauren slept through the night for the first time ever, only to start waking again just as we'd gotten our hopes up that our sleep woes were over.
I've had to reshuffle projects to fit things around being ill and I'm lying in bed typing this on my phone because my eyes are too hot to focus on my laptop screen.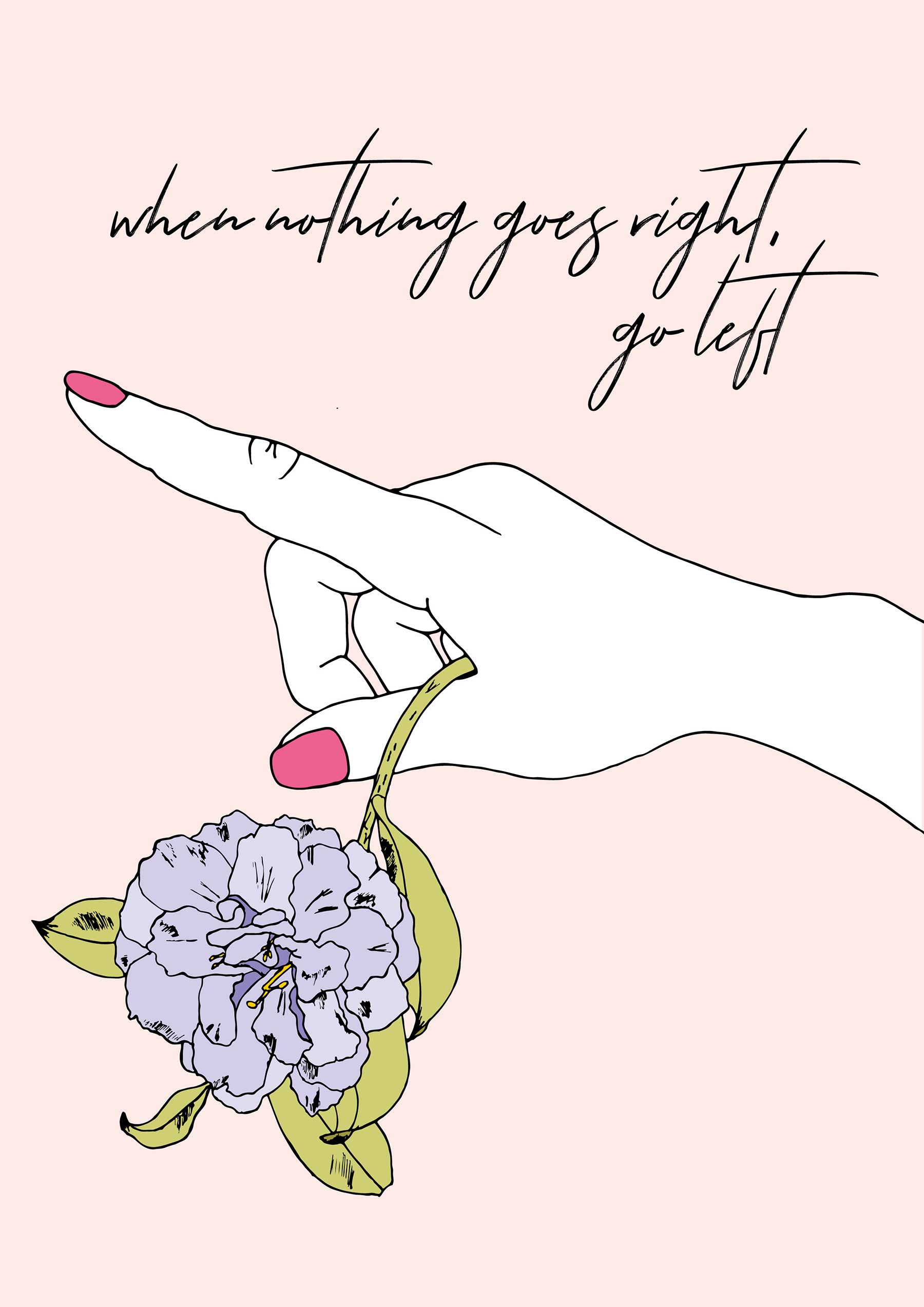 Every now and then, things don't go right. And when that happens, sometimes the only available option is to go left! If you've had a week like mine, join me in printing out this poster. It'll help you feel better knowing that you're in good company – after all, we've all been there!

'When nothing goes right, go left' printable wall art
(free for personal use only)
xx Steph