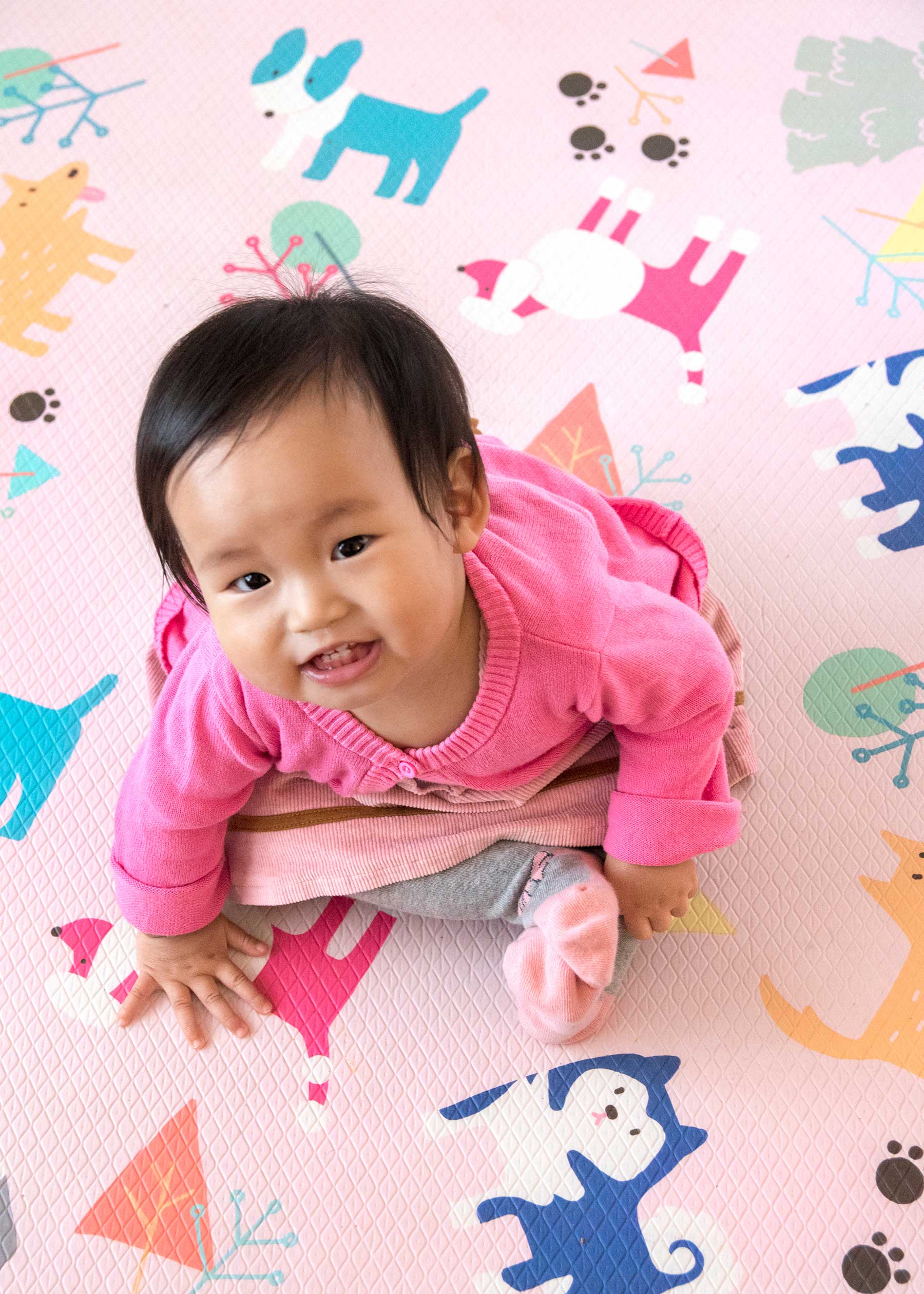 At 11.18pm today, my little girl turns one. I truly can't believe it. As clichéd as it sounds, it feels like only yesterday that I met her for the first time when the midwife placed her on my chest, red and wrinkled and bawling her eyes out.
As the weather gets colder, those memories of our first wintery days together keep flooding back. Bundling her into the car. Bringing her home. Singing her to sleep. Changing her first nappy.
Fast forward to now and Lauren is her own little person and everything I could ever have asked for in a baby girl. She's sweet, curious, and a cautious little soul who puts everything through a thorough inspection from her two fat little pointer fingers before diving in.
She can wave and stomp, and she giggles like crazy when we make hats fall off our heads (random, I know!). She hasn't said any words yet, but we're ever so close to crawling. Any day now. Maybe. 😀
I know every mum says this, but my baby is growing up way too quickly and I wish the time would stop passing so fast. Here's some birthday favourites to celebrate Lauren's special day and a big happy birthday to my sweet little chicken!
xx Steph