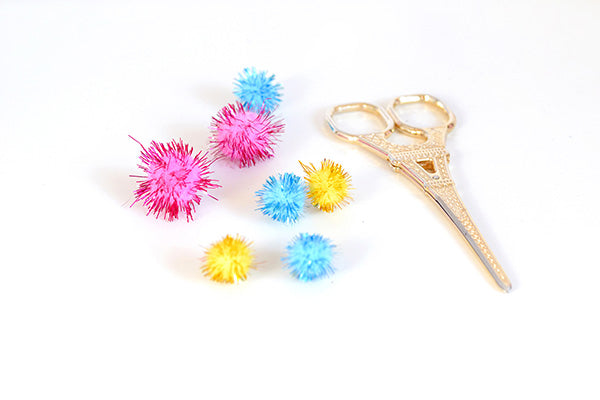 Okay, so the festive season may be as hectic as all get out, but interestingly that hasn't meant that I'm enjoying it any less. In fact, I'm getting even more into the Christmas spirit than usual this year because of all the holiday projects I've been working on. Just look at the fun stuff I get to play with – sparkly pom poms, seeded eucalyptus, berries and baubles and bells oh my!
Don't be surprised if these Friday link posts start to get decidedly festive over the coming weeks. I'm holding back at the moment, but I don't know how long I'll be able to keep that up for. 😉
I hope you've been having a great week and here's to an even greater weekend!
xx Steph