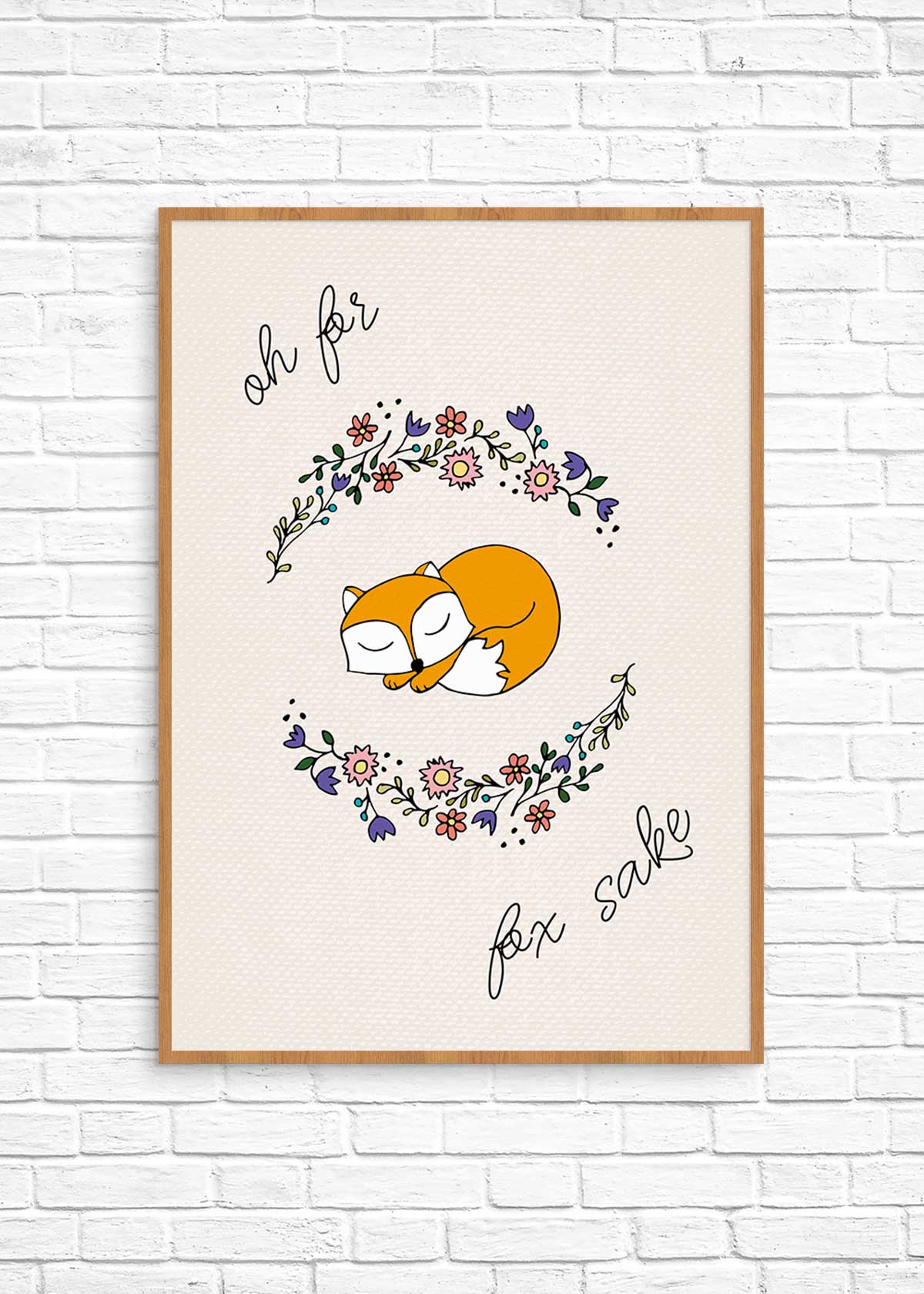 We've all yelled this in frustration from time to time right? In fact, I let out a very similar curse (amongst others) just last week when I kicked over a laundry rack during Lauren's nap. Getting a baby to sleep is hard enough work without having my clumsiness sabotage it!
But since it seems a tad confronting to print my four letter frustrations straight onto paper, I made this cute illustration for all those times when my temper gets the better of me. 😀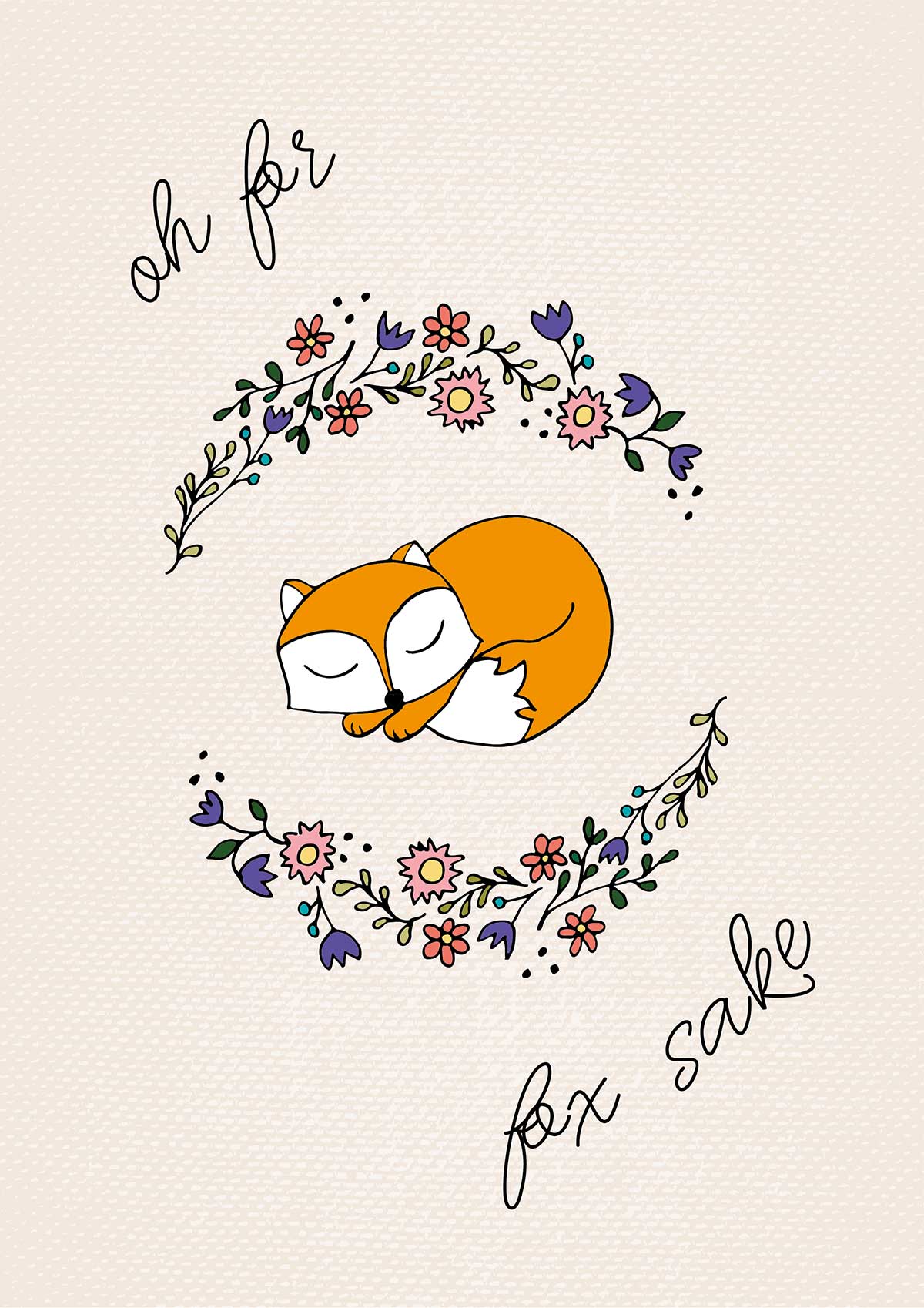 If you ever feel like letting out a curse or two during the daily grind, try printing this out instead and hanging it on your wall!

For fox sake printable wall art
(free for personal use only)
xx Steph