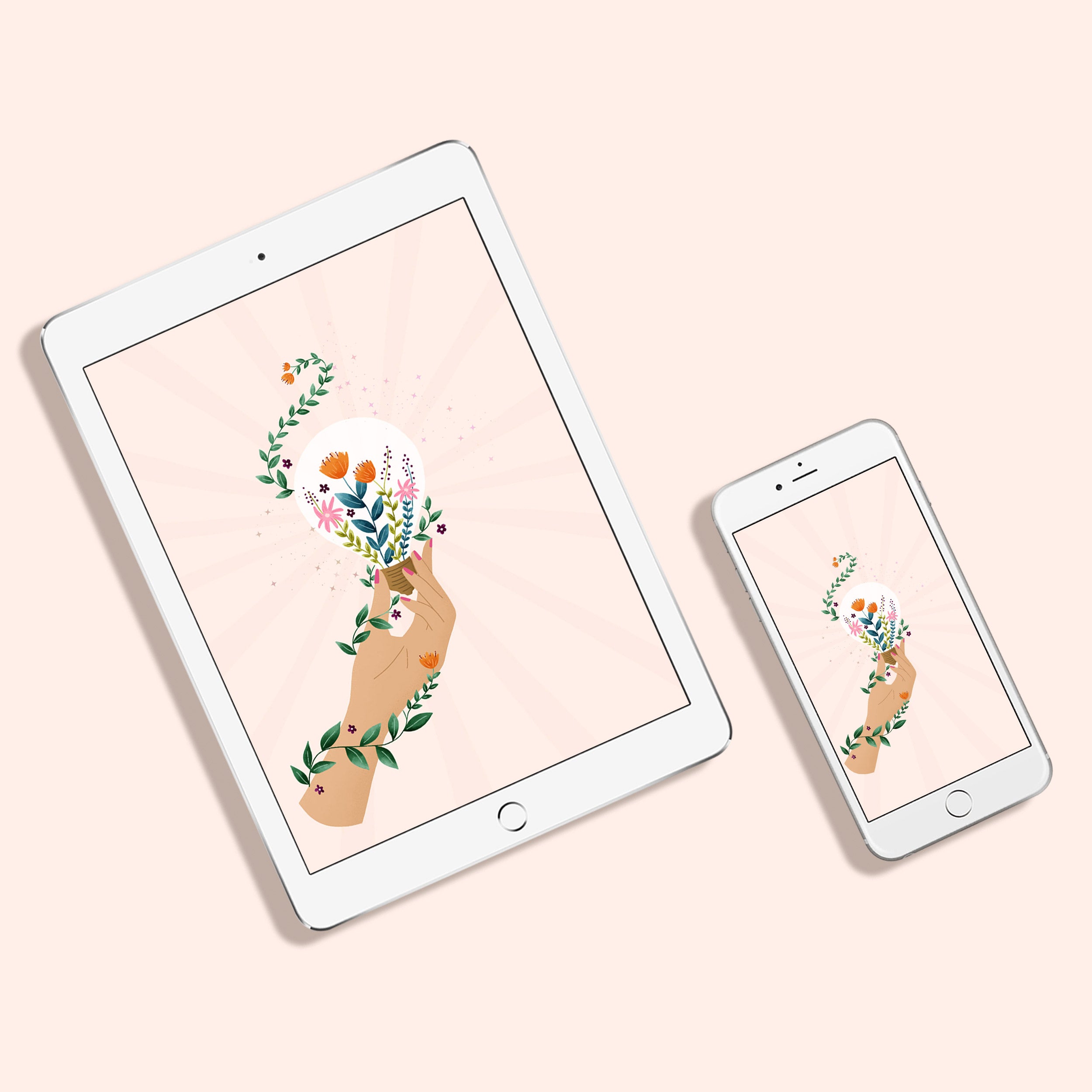 Hello March. This month is off to a rocky start with my mum going in for surgery this weekend. It's not a big surgery, but it's on her brain, which is always scary.
I wish there was more that I could do to help, but for now it's a waiting game until the procedure takes place. Please keep your fingers crossed for a good outcome and a speedy recovery for her!
In other news, I met my 6-month old niece for the first time this week. Just another sign of our crazy covid times really, I would have met her a lot sooner if it wasn't for border closures and travel restrictions.
It ended up working out for the best though because now she's so chubby and smiley and interactive. Makes me miss having a baby that age, almost enough to want another one (almost 😉 ).
Anyway, I think that's enough rambling from me – I hope you have a wonderful month (and I hope you like lightbulbs and flowers!)
Floral lightbulb widescreen desktop wallpaper (1900px wide)
Floral lightbulb phone and tablet wallpaper (2400px wide)
Please note: this artwork is for personal use only
xx Steph