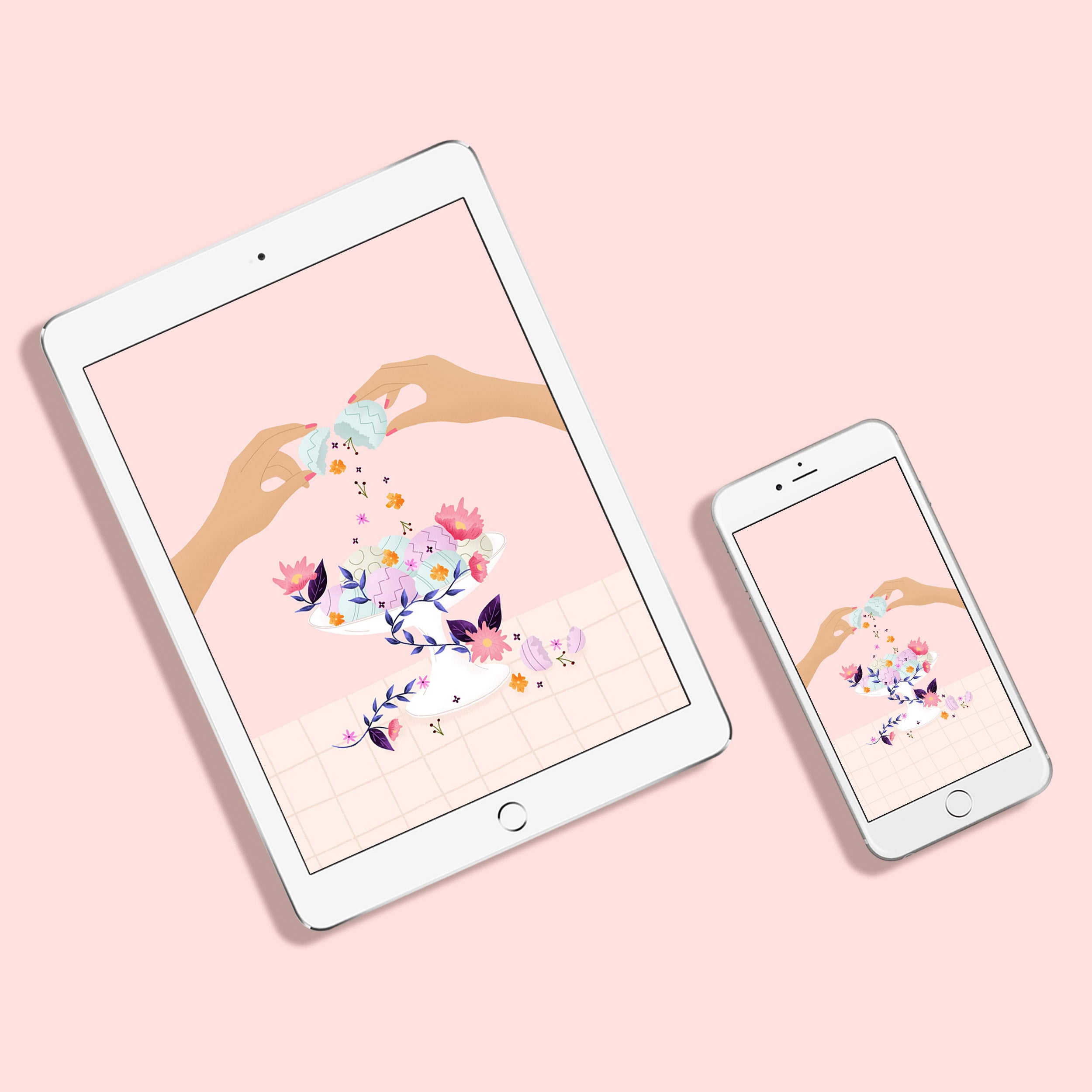 Happy Easter long weekend! It's been quite the month, what with Mum's recovery from brain surgery, my mother-in-law's surgery (both mums had operations in the same week) and Lauren being sick on-and-off all the time.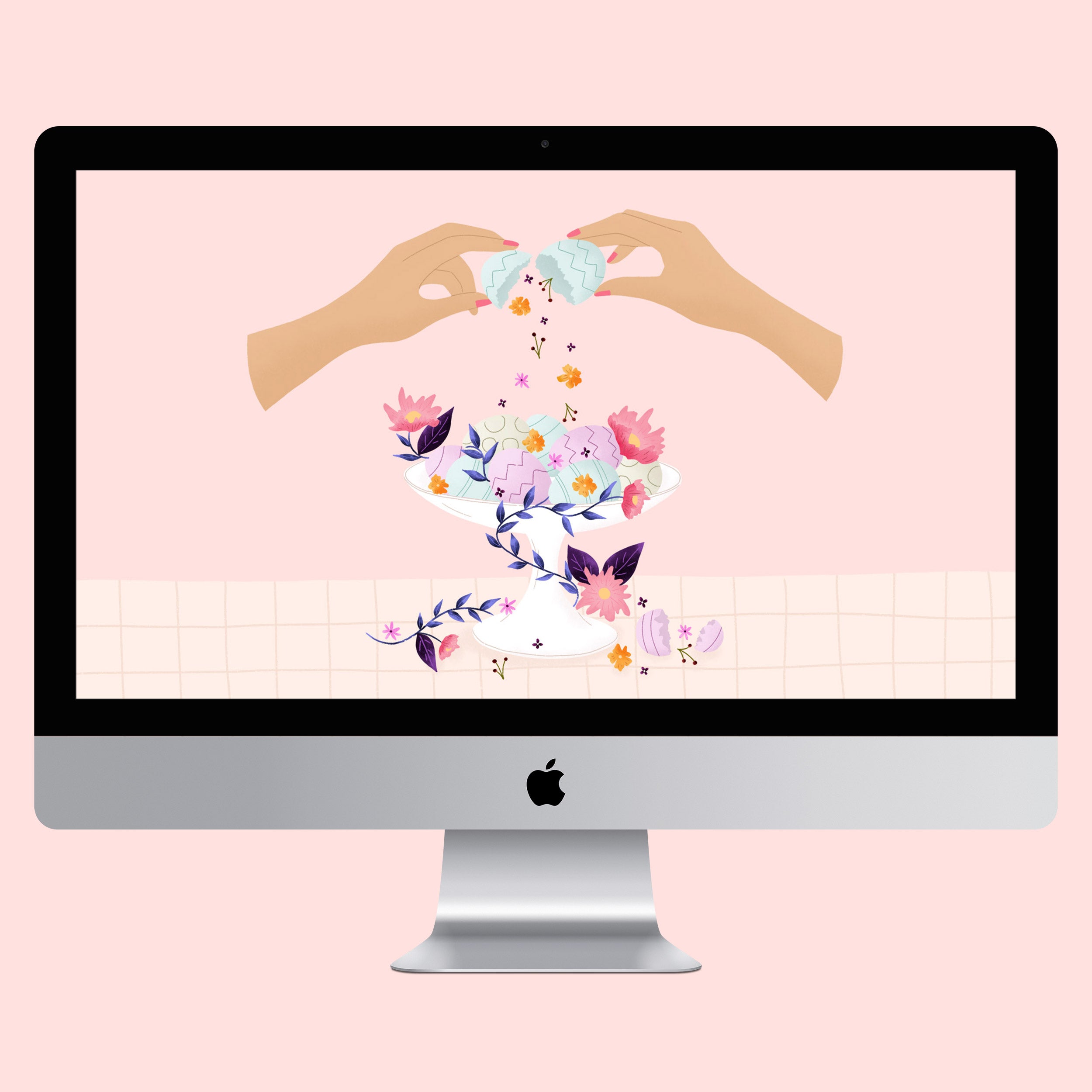 So I guess you could say I'm really looking forward to the 4-day break. Fingers crossed Lauren stays well and the new COVID cases in Queensland/Byron don't spread down south.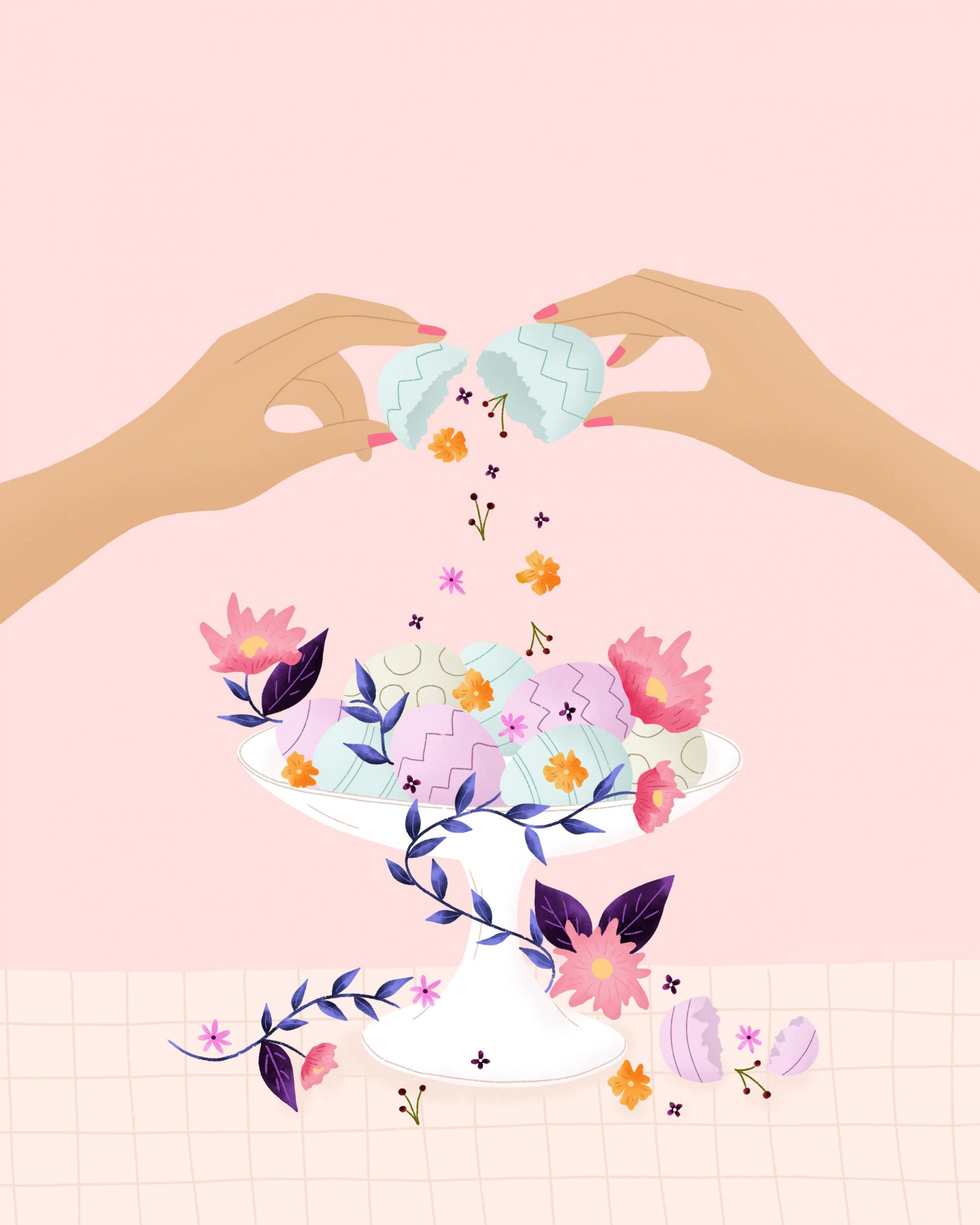 We don't have much planned over the next few days except a playdate and some family time. But after the craziness of March, that'll be bliss.
I hope you get to spend the weekend catching up on some R&R in the sunshine – wishing you all a great Easter break and a wonderful month of April!
Floral easter egg widescreen desktop wallpaper (1900px wide)
Floral easter egg phone and tablet wallpaper (2400px wide)
Please note: this artwork is for personal use only
xx Steph