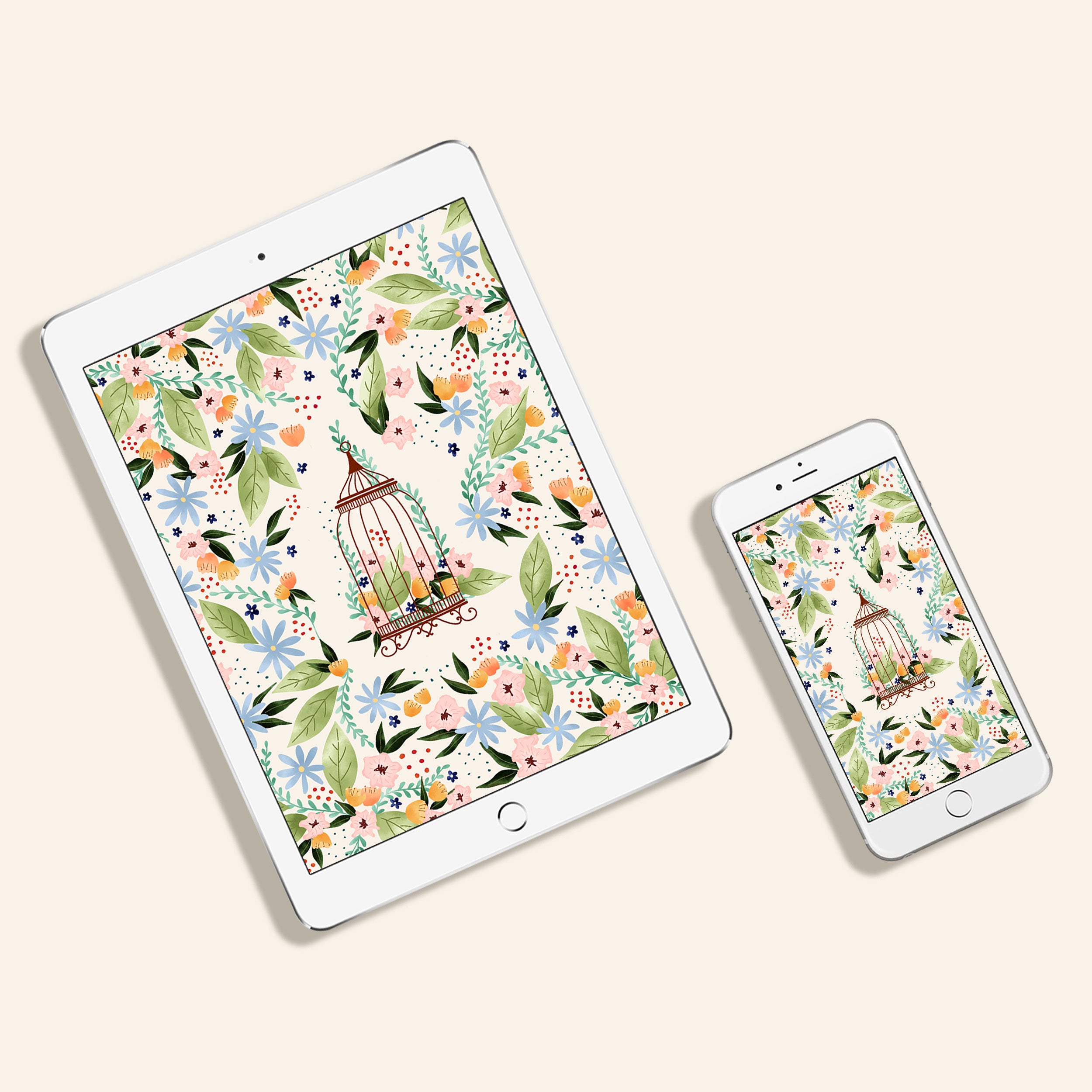 The weather's turning, the leaves are falling off the trees and the days are getting cooler. Winter is coming! So I thought I'd draw something pretty and floral to remind me of all our blue sky summer days while we rug up for the cold season.
It's also Mother's Day soon, and what better way to ring in our mums' special day than with lots of pretty blooms!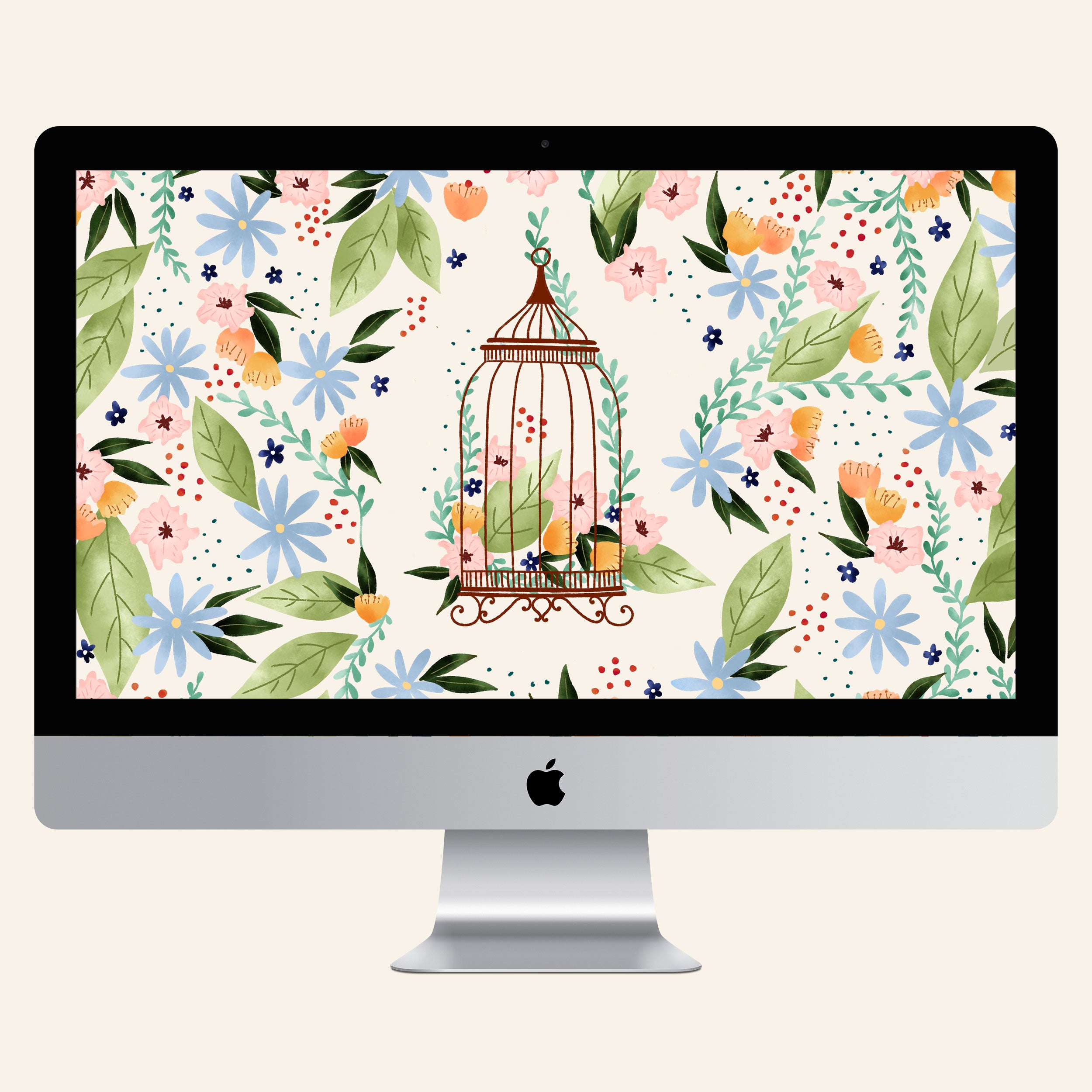 Life has been quiet and calm lately, which is a nice change from the craziness of 2020 and the start of this year. I'm looking forward to spending time with family in May and just taking note of the little joys each day brings. I know how sappy that sounds, but I really appreciate the peacefulness after so many months of ups and downs.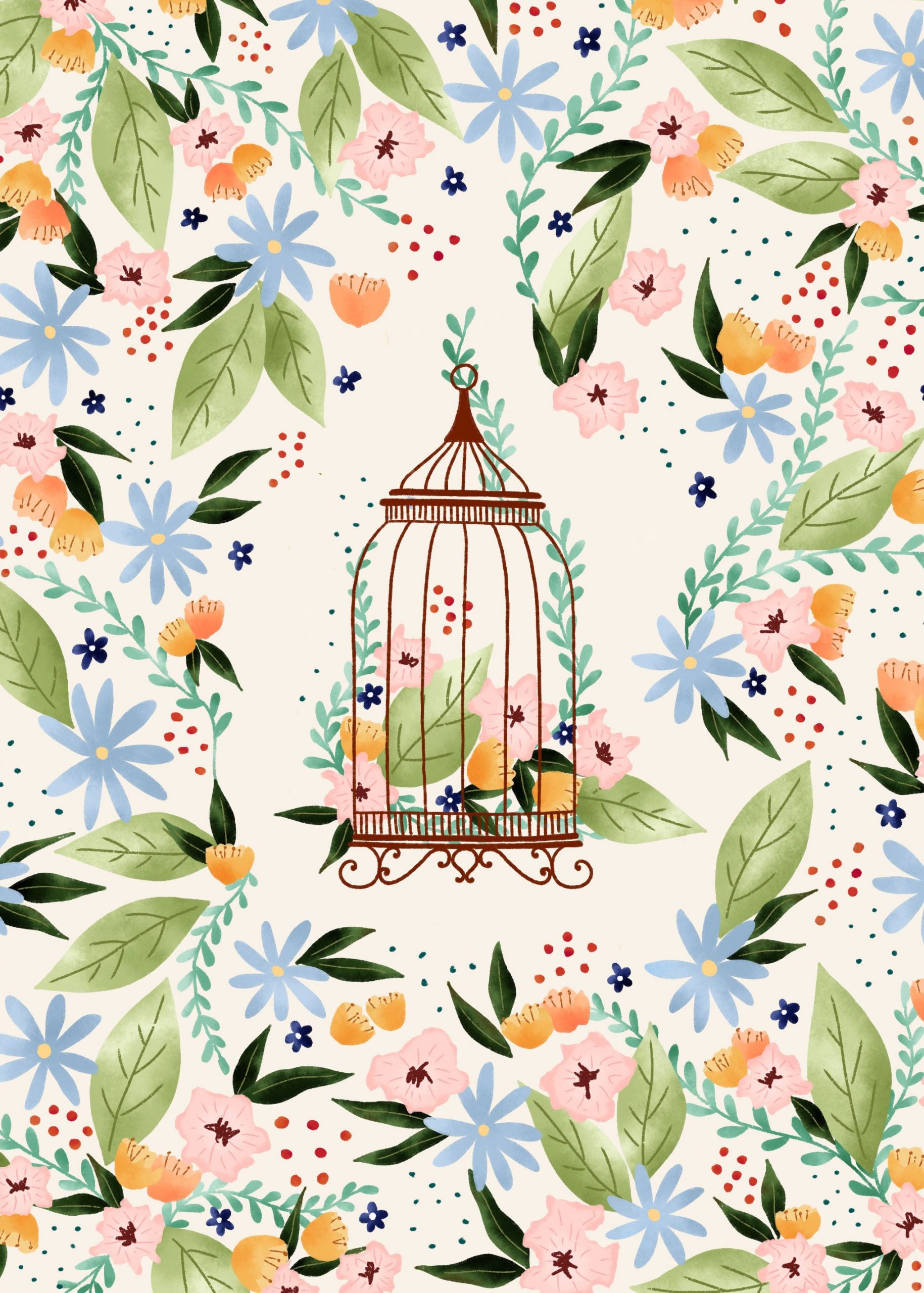 I hope these little blooms brighten your month and your screens – have a wonderful May and make sure you take the time to stop and smell all those May flowers!
Floral birdcage widescreen desktop wallpaper (1900px wide)
Floral birdcage phone and tablet wallpaper (2400px wide)
Please note: this artwork is for personal use only
xx Steph