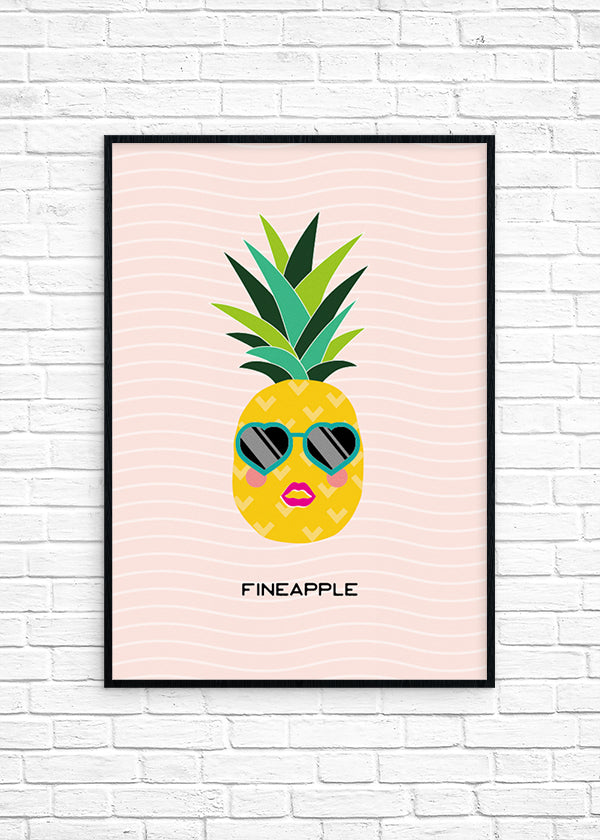 Hey there fineapples! 😉
I'll let you in on a little secret, this month's wall art was born from bad pick-up lines. Yep, that's right, I accidentally came across a page full of food-related pick-up lines the other day and that was it. I was hooked. I mean, after seeing killer puns like "if you were a tropical fruit, you'd be a fineapple" how could I say no?
(And before you ask, yes stumbling upon that pick-up line site was totally an accident and no I didn't use any of them to pick up because I'm married. Now that I've got these puns in my arsenal though, It's probably a good thing for the rest of mankind that I'm well and truly out of the dating scene wouldn't you say?)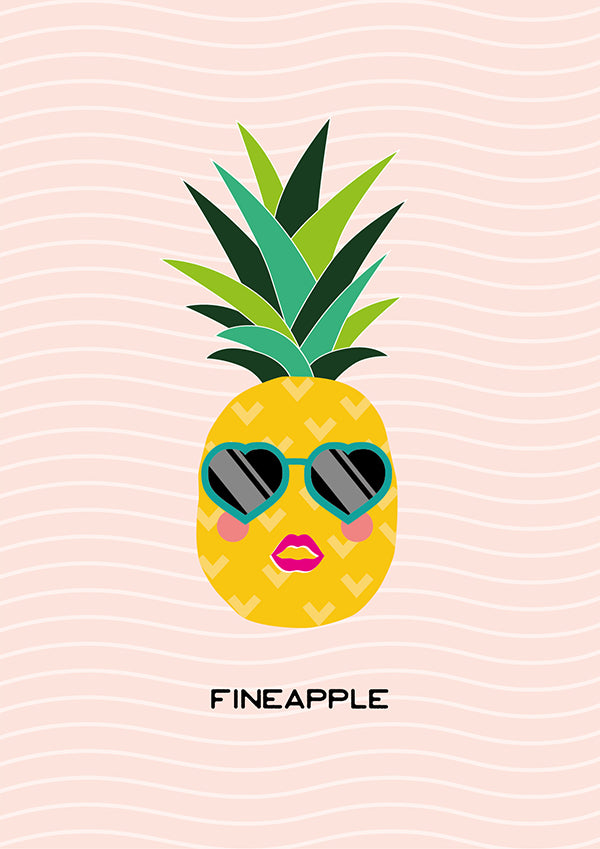 If you're not quite convinced about the punny-ness of a good pick-up line, just imagine them being said by someone who's not a sleazy guy and you're halfway there. Little Miss Fineapple over here might also help to change your mind – after all, she wouldn't have come to life if it wasn't for me finding that pick-up line treasure trove.
Hold onto your butts because there's sure to be a fresh bunch of corny one-liners sneaking their way into my posters in the future. In the meantime though, I'll leave you to get this fineapple on your walls so she can brighten your day with her summer vibes!

Fineapple printable wall art
(free for personal use only)
xx Steph