Long time followers will know that I'm notoriously bad at coming up with anything spooky for Halloween. And this year is no exception – true to form, I couldn't think of anything even remotely scary to draw.
So instead, here are some mystic moon phases to ring in October. 😀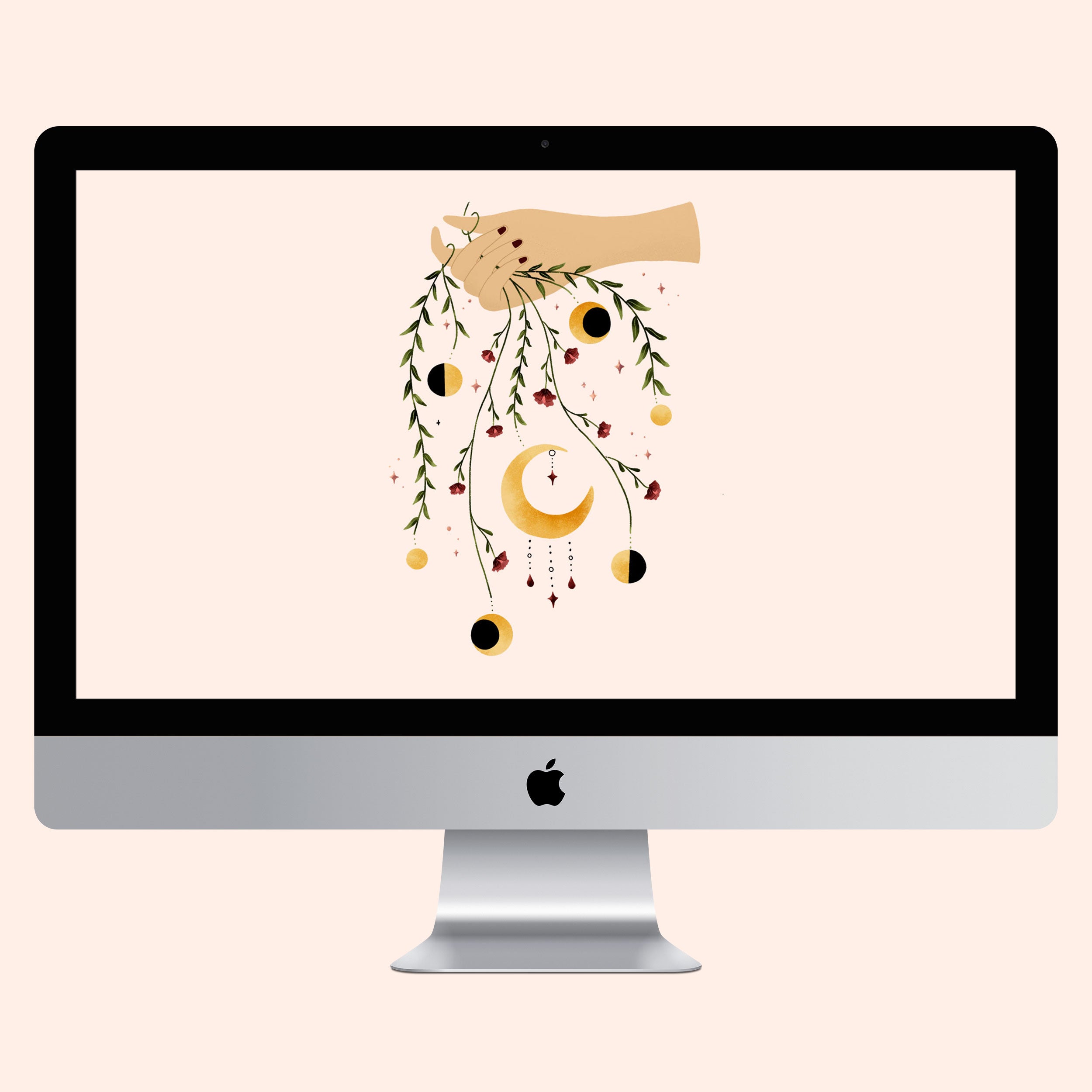 I'm a bit sad about Halloween actually – Lauren had such a blast trick or treating last year that for months now she's been asking when we'll be going again.
But with the dangers of the pandemic, it's highly unlikely we'll be able to door-knock in search of candy, let alone have the full-blown street party that usually happens in our neighbourhood.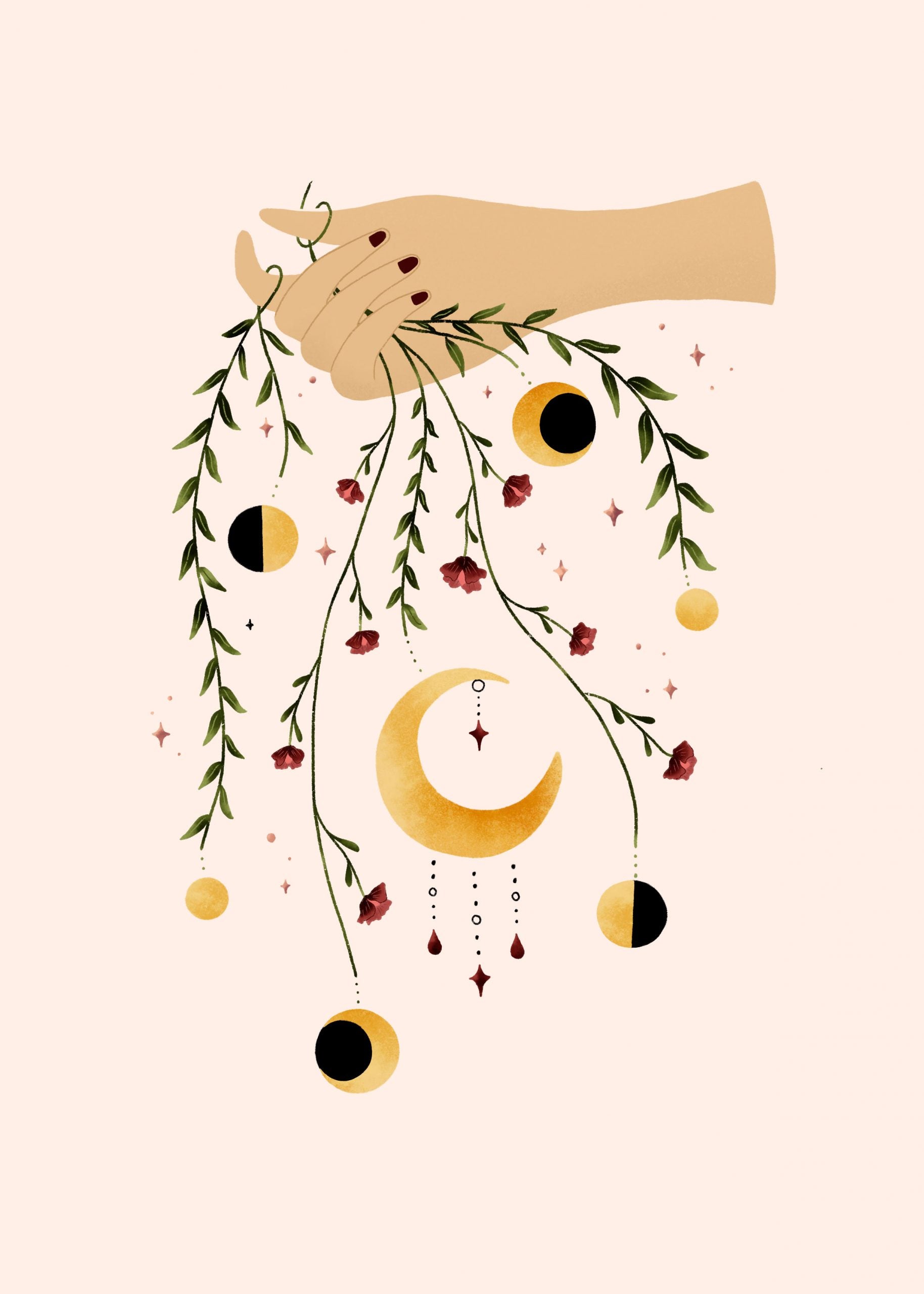 I've been racking my brain trying to figure out another way to make the night special for her. She's only 3 after all, so I'm sure there must be creative way to celebrate that's safe and virus-free.
If you have any ideas, please send them my way – I'm all ears!
Floral moon phase desktop wallpaper (1900px wide)
Floral moon phase phone and tablet wallpaper (2400px wide)
Please note: this artwork is for personal use only
xx Steph