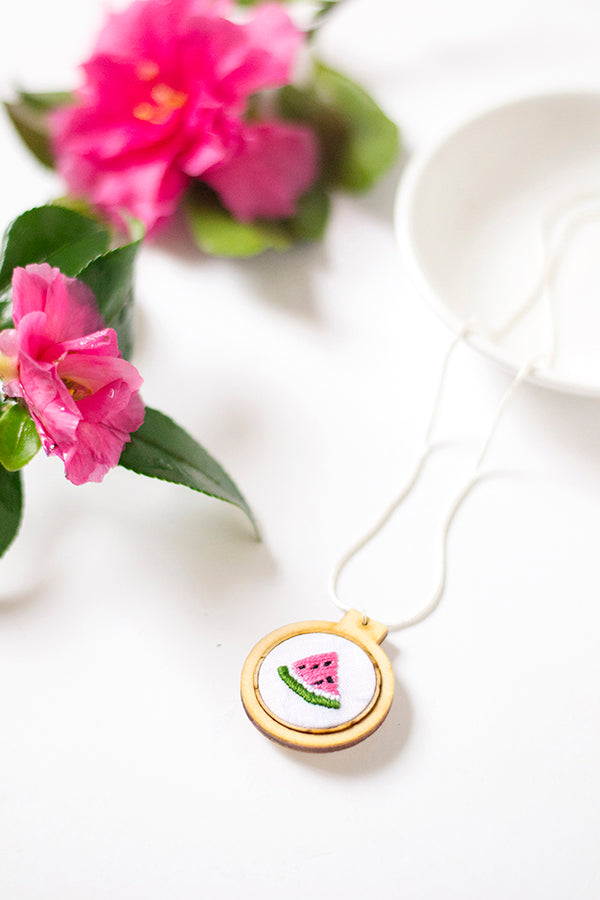 Before you get the wrong idea, I'm going to be honest and admit sewing isn't my forte. I don't own a sewing machine and the last time I used one (waaayyy back in the first year of high school) I almost sewed through my finger.
Embroidery I can totally get on board with however. Yeah I know, it doesn't seem very different from other forms of sewing but I've found that once you decide on what you'll be embroidering, the process becomes almost therapeutic! With your image in mind, you just move over and under the cloth with the needle until you've filled the entire space with stitches, knots and lovely colour. Sounds great right?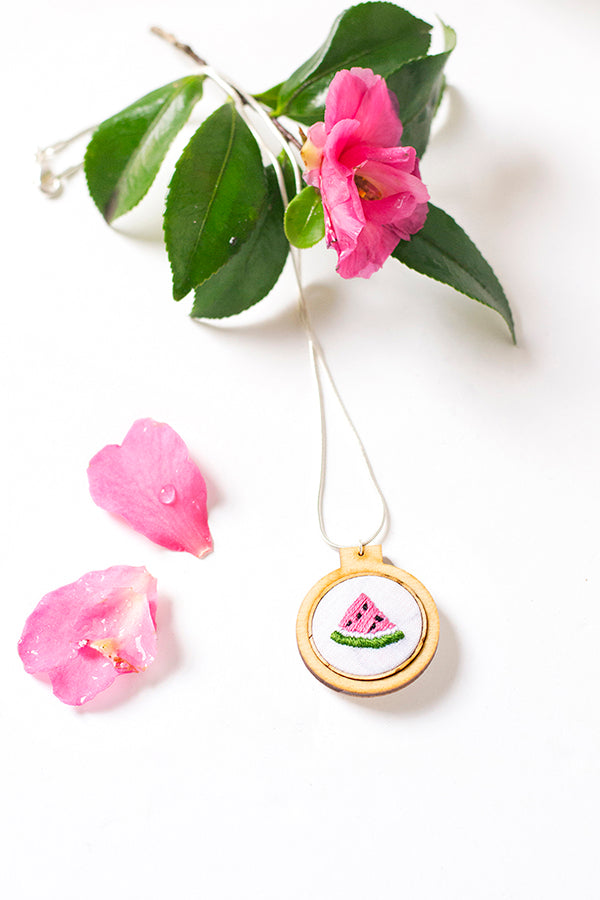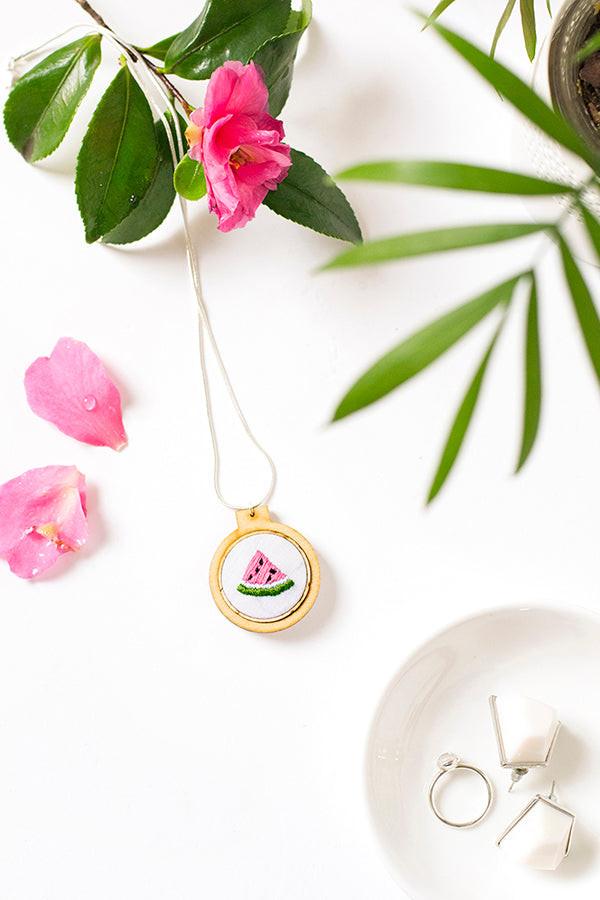 Well if you signed up for this month's We Make Collective kit, you don't have to take my word for it – you can try it out for yourself and see exactly what I mean about embroidery being nice and relaxing pastime! The kits have been mailed out and the tutorials are up online for your crafting pleasure, including this summery watermelon necklace. Simply log in using your member password and start stitching away!
xx Steph
ps. Don't despair if you didn't sign up in time for the embroidery kit. You can still subscribe for access to the tutorials (just borrow a hoop from one of your maker friends). And while you're on the site, make sure you sign up for the next kit before they all fly out the door – it'll be ace, it's MACRAME.