Lauren's at an age now where she enjoys books, so we've set up a nice collection of stories to read to her at bedtime. Having been a bookworm myself for as long as I can remember, sharing my childhood tales with our little girl has fast become one of my favourite parts of the day.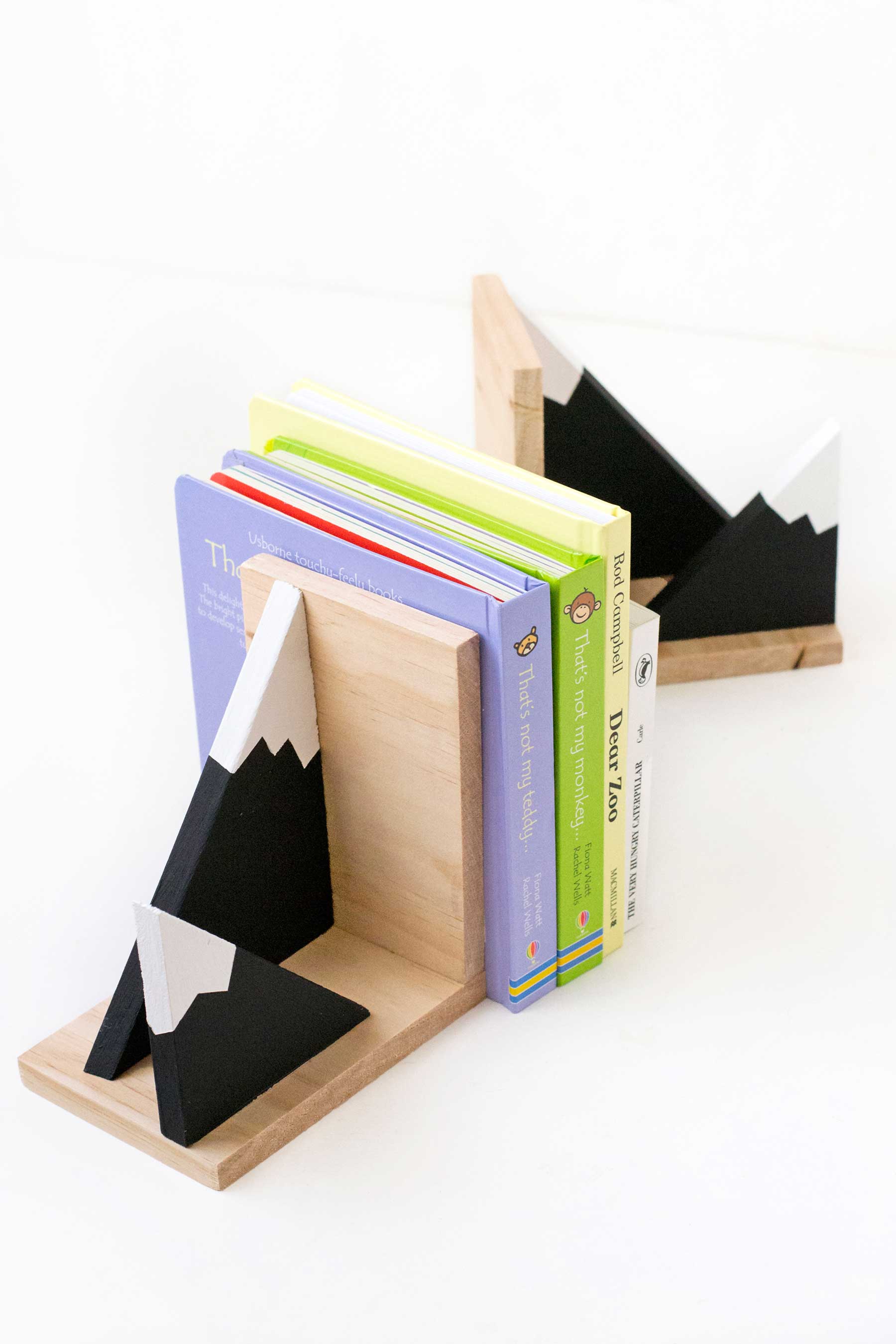 Of course, with a large collection of books comes the need to store them properly so they don't suddenly fall down and wake Lauren up in the middle of the night (don't laugh, it's happened before!). With that in mind, I decided to whip up these pretty mountain-themed bookends to prop up our growing library.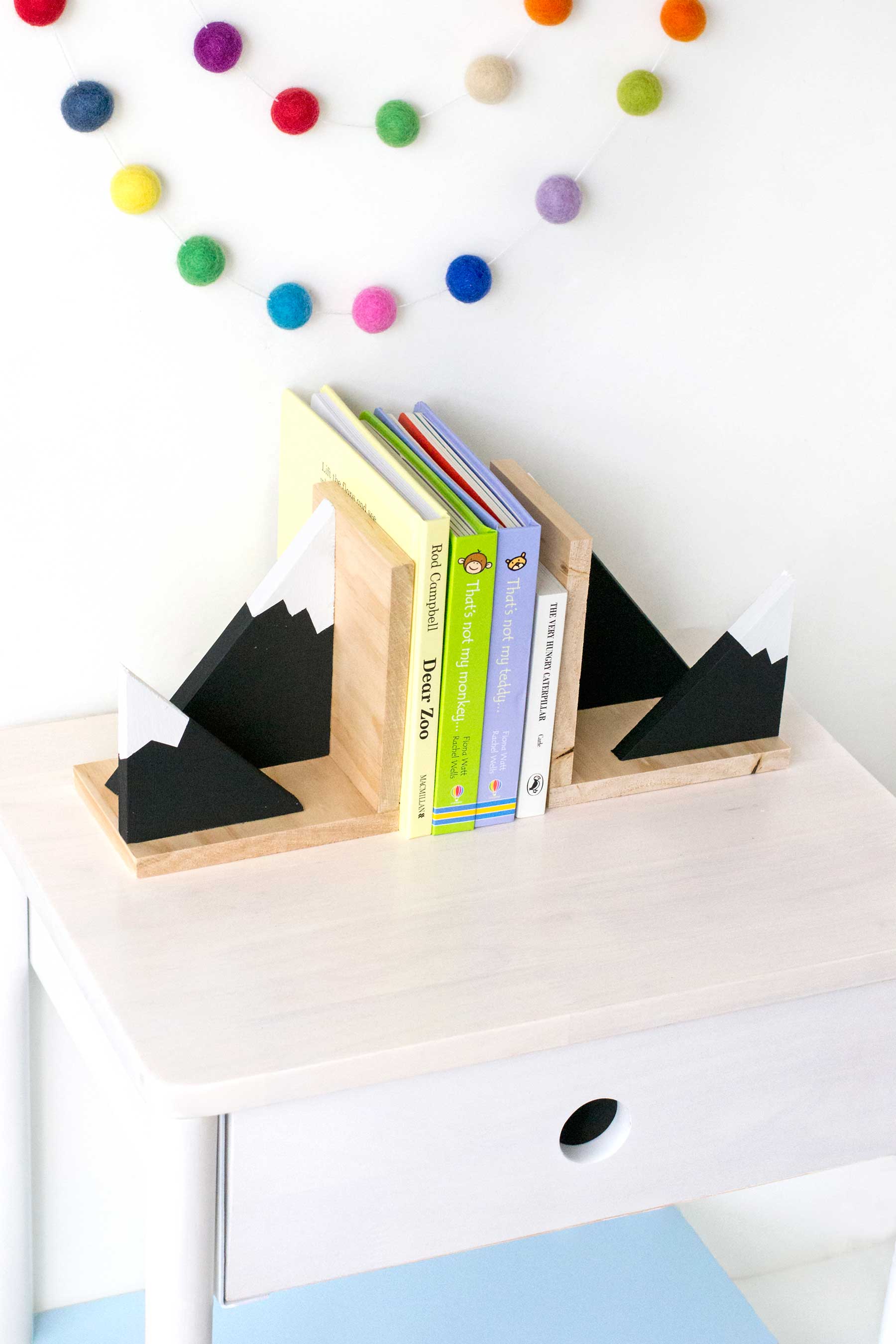 If you're new to timber projects, don't be daunted – this is woodworking at its absolute simplest. Heck, if I can do it, anyone can! Want to know more? Visit Curbly for the full tutorial.
xx Steph