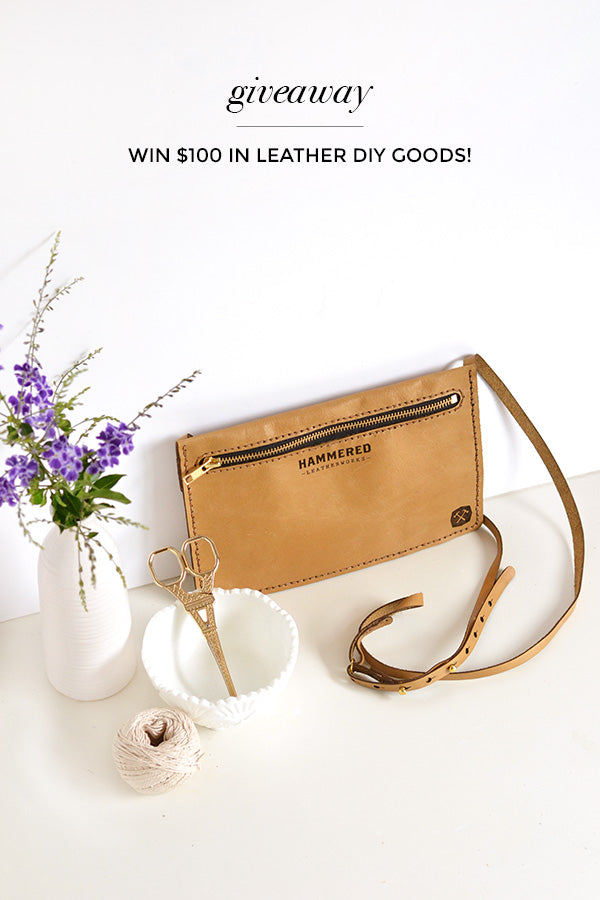 Read on to the end of the post for your chance to WIN $100 gift card to spend on your very own leather DIY kit! — GIVEAWAY NOW CLOSED —
Like practically every DIY girl on the block, leather has fast become one of my favourite materials to craft with. It's easy to use, comes in an array of gorgeous colours and textures, and best of all, the finished product is so luxurious.
I've been meaning to include leather in more of my DIYs lately but with the holidays approaching and a stack of projects already on the go, there wasn't any space to fit it into my schedule. And then I found the Hammered Leatherworks site and I was smitten.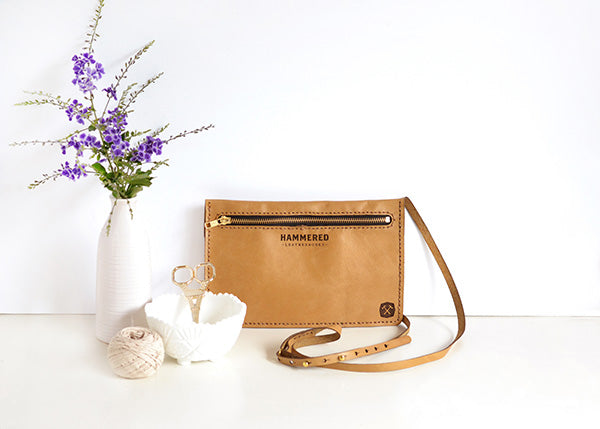 Before we go any further, I'm going to manage expectations by making it clear that I'm the world's worst sewer… I think at one point I even broke a sewing machine in one of my high school textile classes! Sharp objects and I don't mix, and that's pretty much why you never see sewing tutorials on the blog.
So despite how thrilled I might have been when I was browsing through all the lovely kits on the Hammered Leatherworks site, I was kind of nervous when the kit finally arrived on my doorstep. Because even though I knew it had been crafted for beginners like me, I had this sinking feeling that I was going to utterly stuff this up.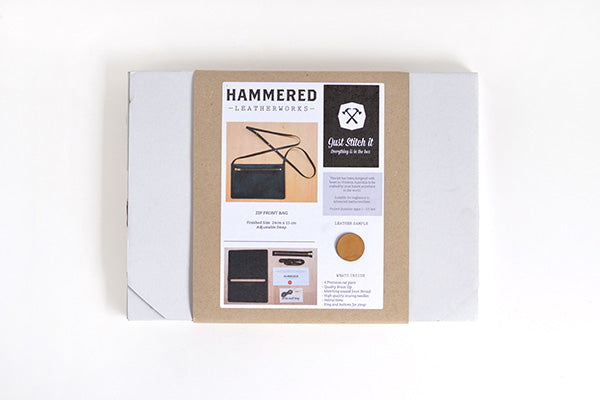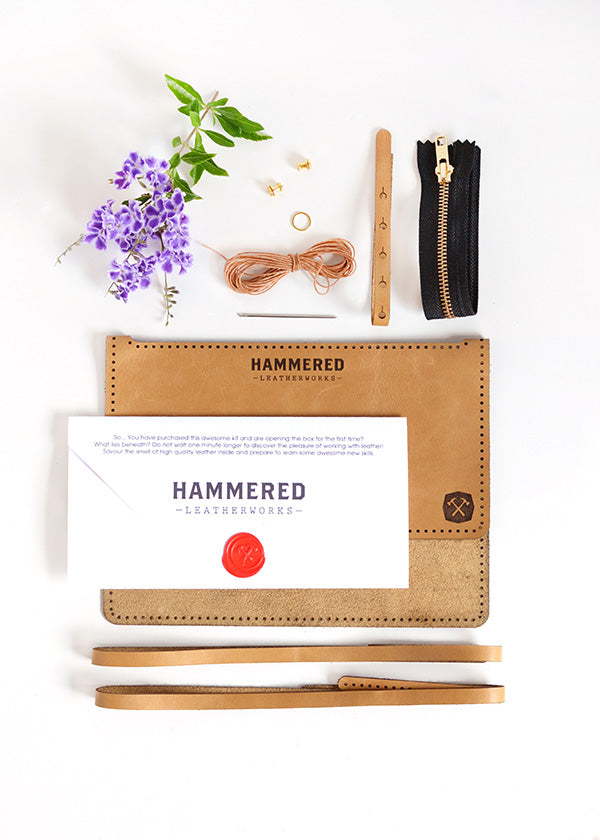 My fears were mildly alleviated when I pulled the kit from its post satchel. It was beautifully packaged, and every last detail has been well considered, from thoughtfully labelled box that displayed the contents and colour of the leather I chose, all the way down to the tiny rings and buttons that were enclosed in an envelope labelled 'all the small things'. The instructions even came sealed with wax!
Yep, the stationery nerd in me appreciated the packaging very much, but I still couldn't help staring at those holes thinking ahhh, I don't know what I'm doing!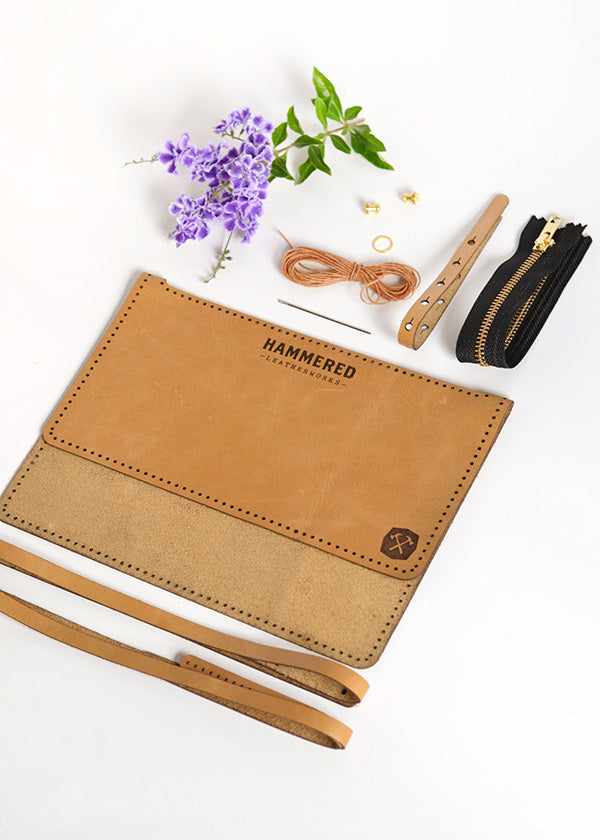 After dutifully reading the instructions and watching the online video tutorials I gathered my tools (and my nerves)… and started stitching. And right at that point was where all my worry about wrecking this beautiful piece of leather melted away. Me, the sewing disaster, was happily threading the needle up, down, up, down through all the holes and wouldn't you know, it was heaps of fun! Very therapeutic too; the afternoon that I spent stitching my bag together was the most peaceful afternoon I've had in a long time.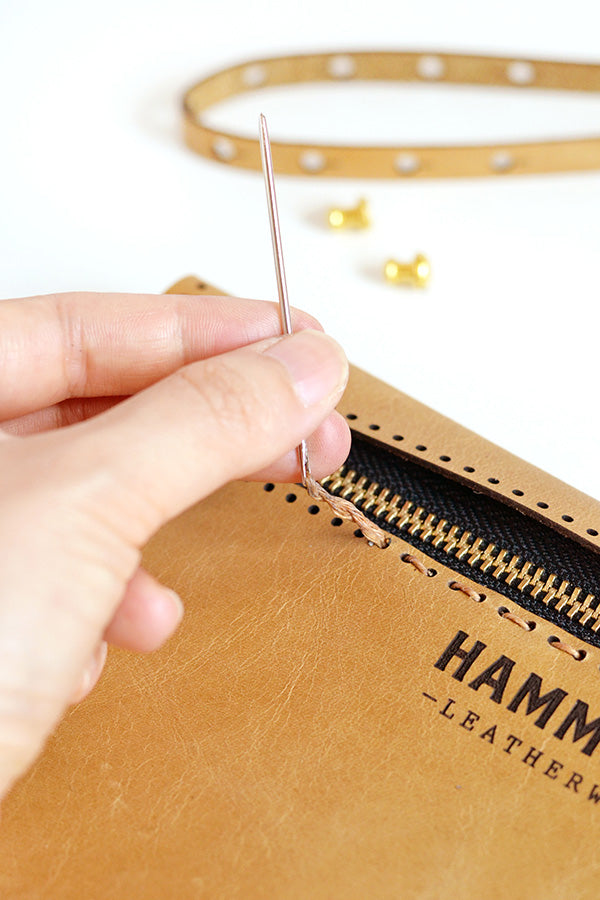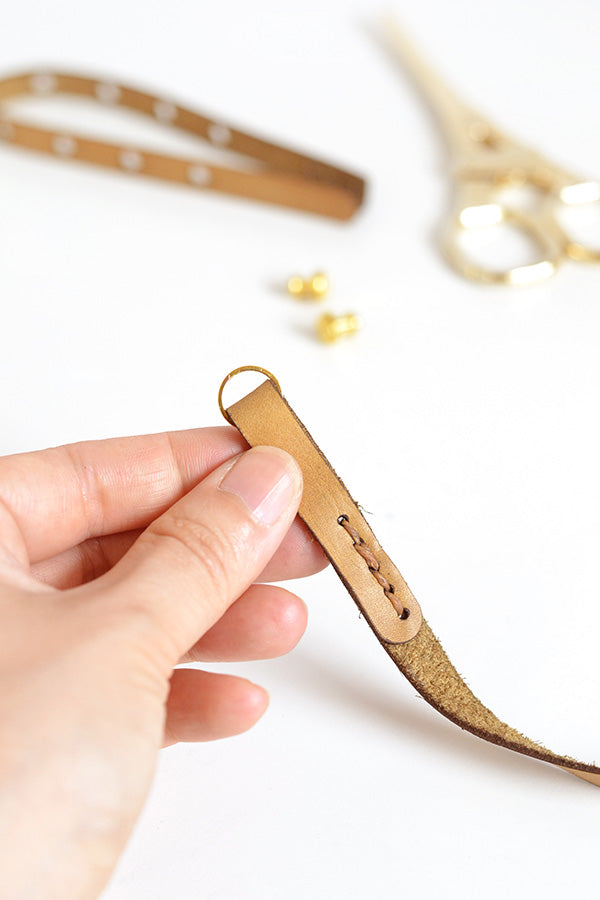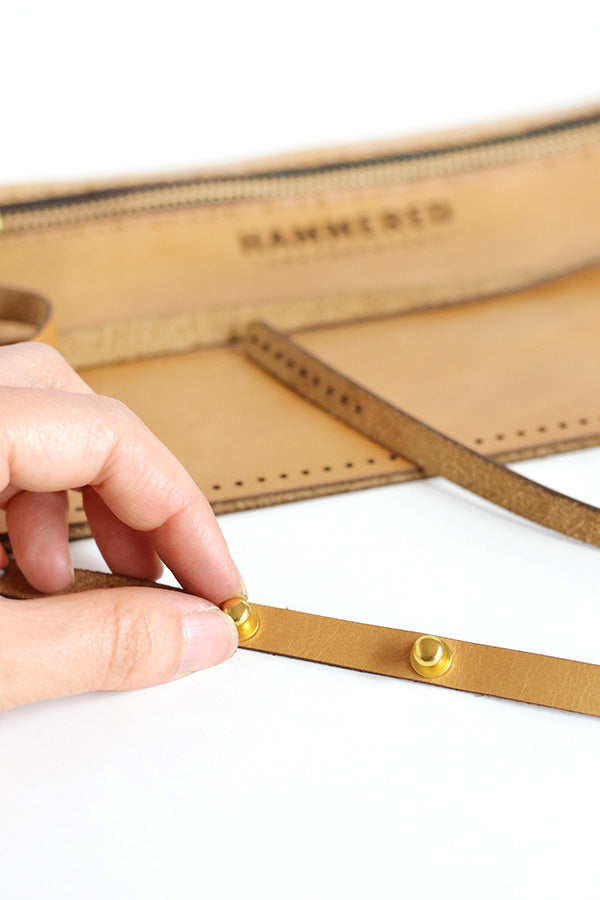 The part I liked most (aside from the quality of the materials, which are spectacular by the way) was that even though my stitches probably weren't perfect, my bag still turned out beautifully. The instructions are comprehensive and the design is so well thought out that it was easy to see which part went where; even a beginner like me had no problems following along.
I'd definitely advise watching the online tutorials before you start though. There wasn't one for my particular bag, but the video on saddle stitching was invaluable for getting me started.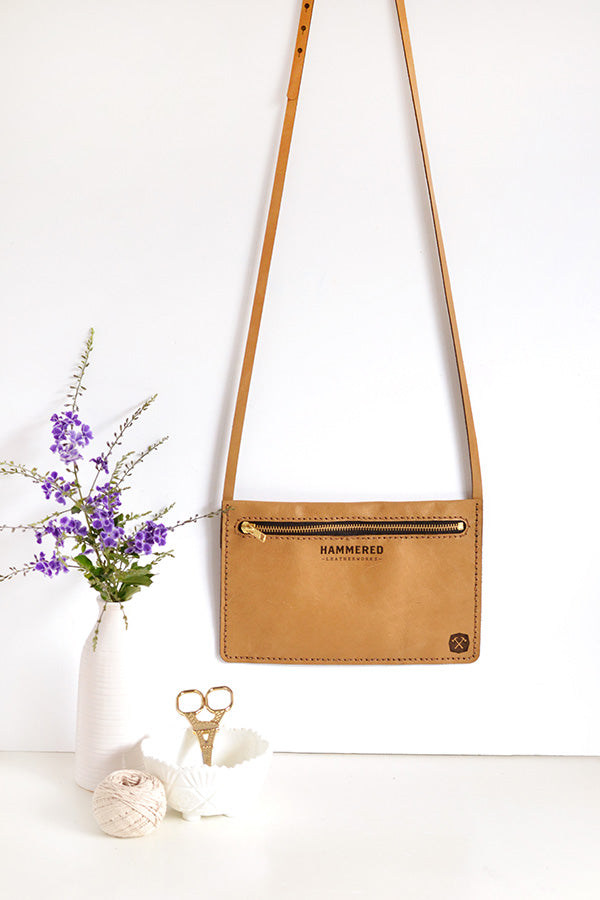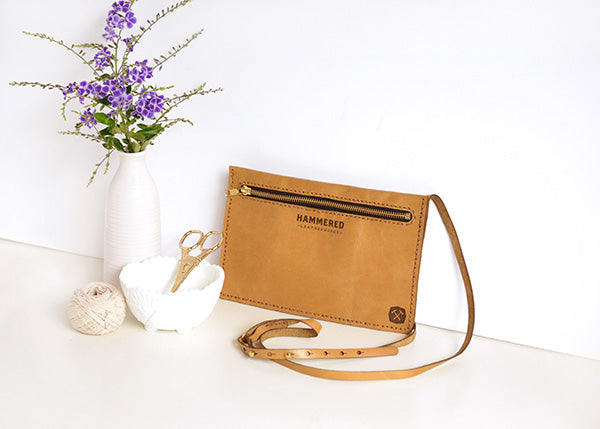 AND NOW FOR THE FUN PART!
I enjoyed making my bag so much that I wanted to share the love and guess what? Hammered Leatherworks are giving away a $100 (AUD) gift card to buy any item(s) from their online shop!
TO ENTER THE GIVEAWAY:
Visit Hammered Leatherworks and choose your favourite product.
Leave a comment below to let us know why it's your favourite and how you plan to use it!
This giveaway is open to both Australian and international readers and will run from November 4th 2015 at 8AM AEST to November 13th at 12AM AEST. The entrant with the most creative answer will be selected as the winner and will be notified via email on November 16th 2015. For more details, see the full Terms and Conditions. —  GIVEAWAY NOW CLOSED. The winner is Amelia Robinson!  —
Oh, and don't be sad if you're not the lucky winner; you can still partake in all the leatherworking fun by using coupon code "MAKEANDTELL10" to get 10% off all products in the Hammered Leatherworks store! (coupon code valid to 4th December 2015)
xx Steph
A little note: The kit for this post and voucher for the giveaway were graciously supplied by Hammered Leatherworks. All opinions are my own. Thanks for supporting the organisations that support Make and Tell.