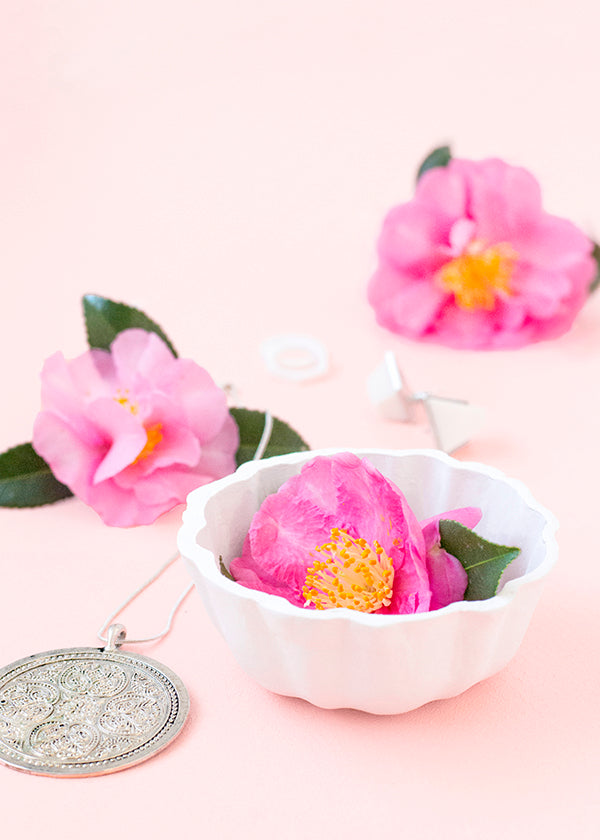 Sometimes it pays to think outside the box when working on new DIY. If it weren't for a little experimentation, I would never have discovered that two cake tins and a bit of clay could result in this nicely sculpted trinket dish – I mean, who knew kitchenware could be so versatile?
Pulling out bakeware for my craft projects isn't something that I do often, but I found some tins at our local dollar store and I loved their shape so much that I couldn't resist taking them home to play with.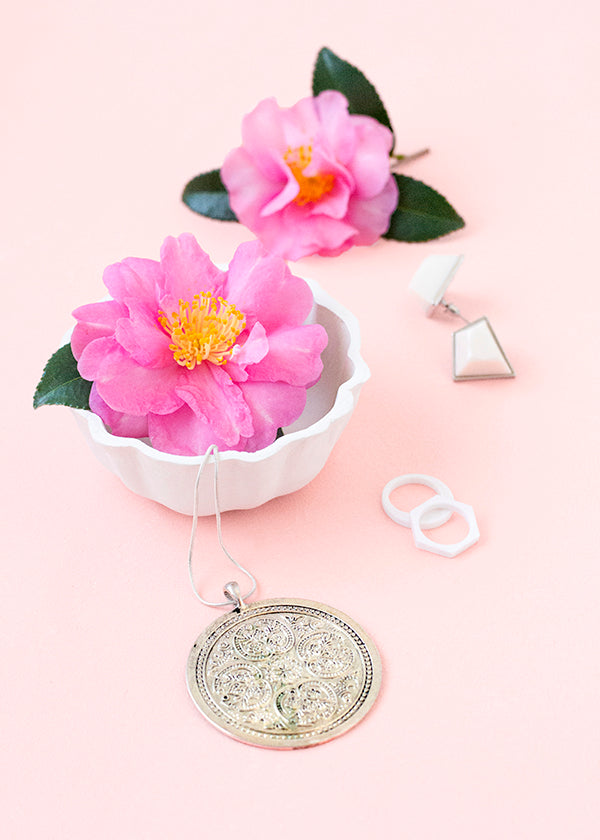 And they're so easy to use that now I'm in danger of making wayyyy too many fluted clay bowls. Luckily, with Mother's Day coming up I have an excuse to craft at least a few to give as gifts. Want in on the action? Get yourself some mini cake tins and follow along below!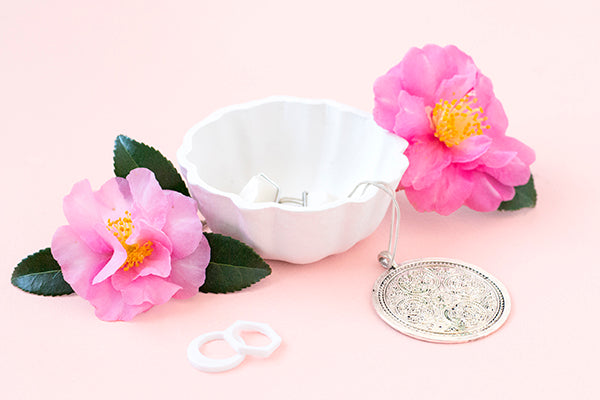 Materials
Rolling pin, glass jar or similar
Varnish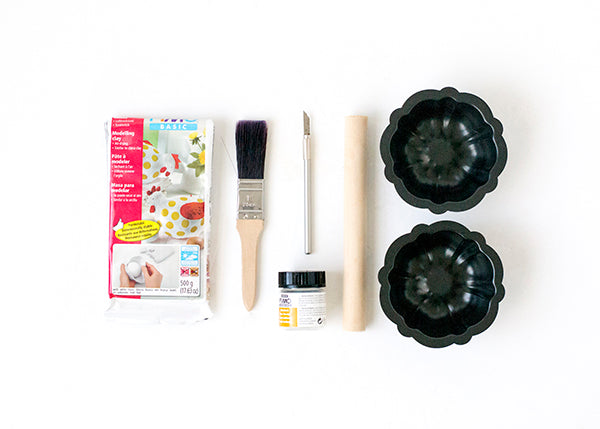 Step 1
Roll our your clay until it's around 3-5mm thick.

Step 2
Turn one of your cake tins upside down and lay the clay over the top. Press down lightly and evenly across the surface of the clay so that it moulds to the tin's shape.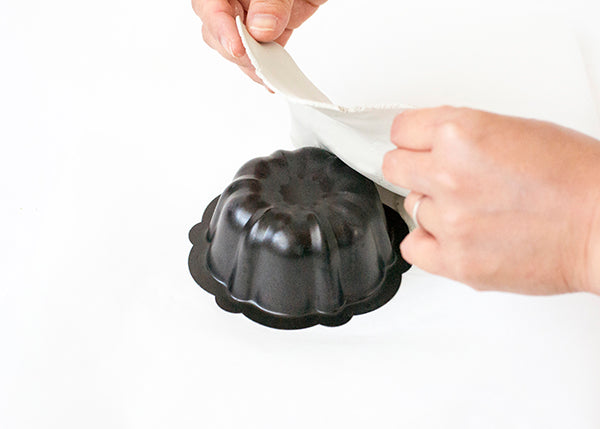 Step 3
Place your second cake tin over the top of the first tin, again applying light and even pressure. The two tins will help ensure the clay dish moulds to that fluted shape on both the inside and the outside.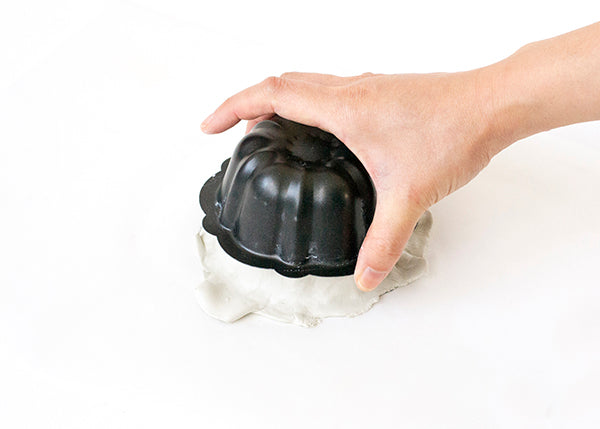 Step 4
Run your scalpel just below the edge of the bottom cake tin and remove any excess clay from the rim of your trinket dish.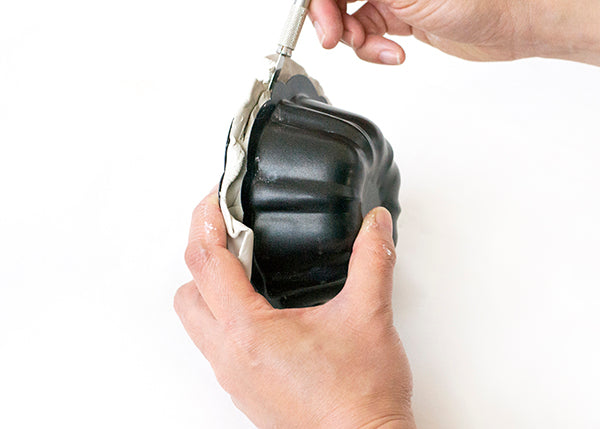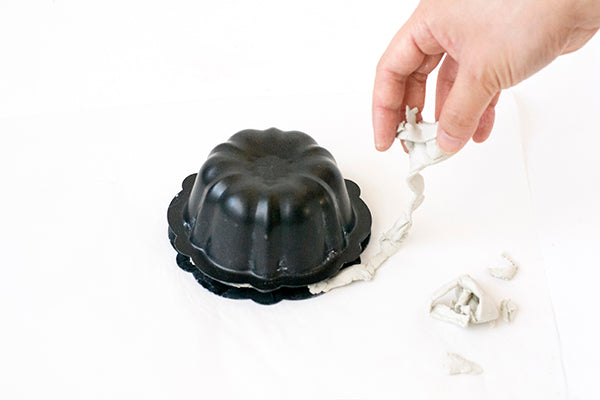 Step 5
Remove the top tin and smooth away any imperfections in the clay using your finger dipped in some water.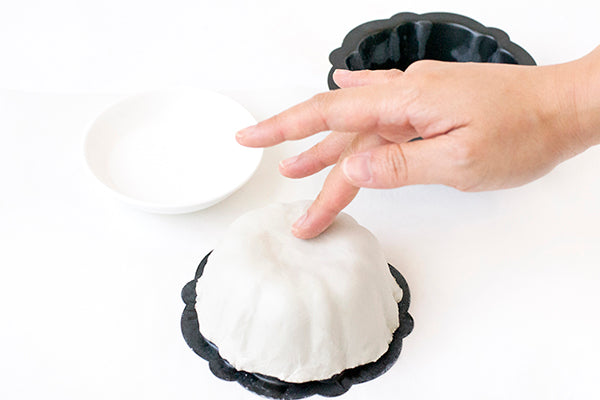 Step 6
Leave your trinket dish to partly air dry. When it's about half-dry, remove the bottom cake tin and remove any imperfections inside the trinket dish by smoothing them over with water.
Then leave the clay dish to air dry completely.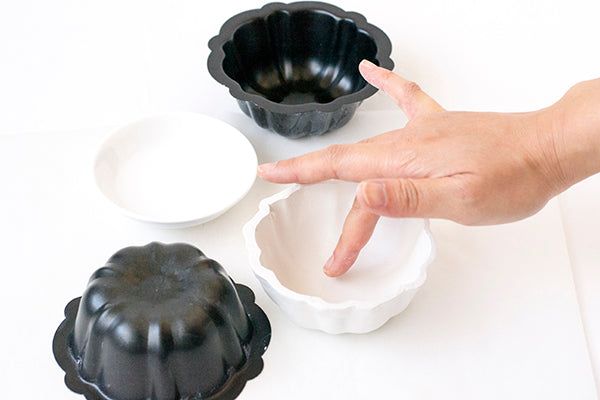 Step 7
Once your dish has fully air dried, give the rim a sand with fine sandpaper to remove any rough sections.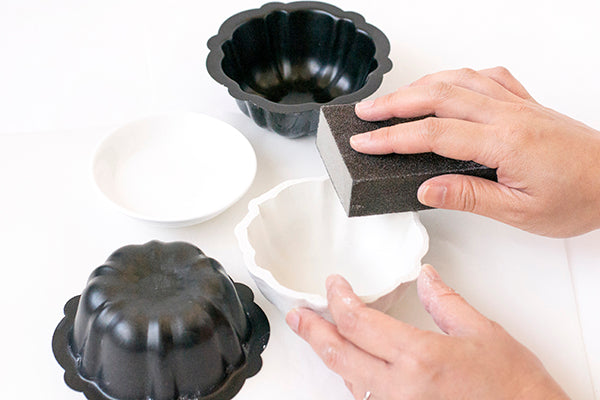 Step 8
Give the dish a coat or two of varnish to protect it from wear and tear. Once the varnish is dry, your dish is ready to fill with pretty trinkets!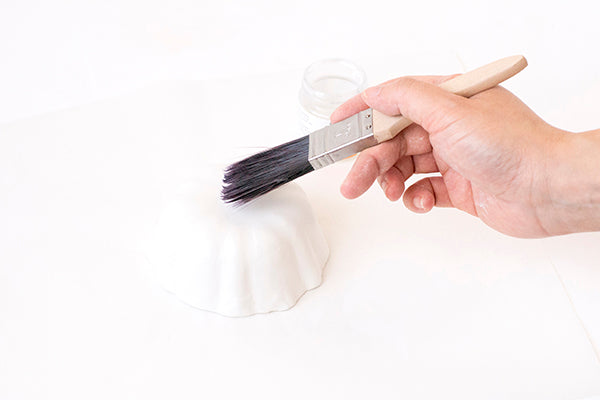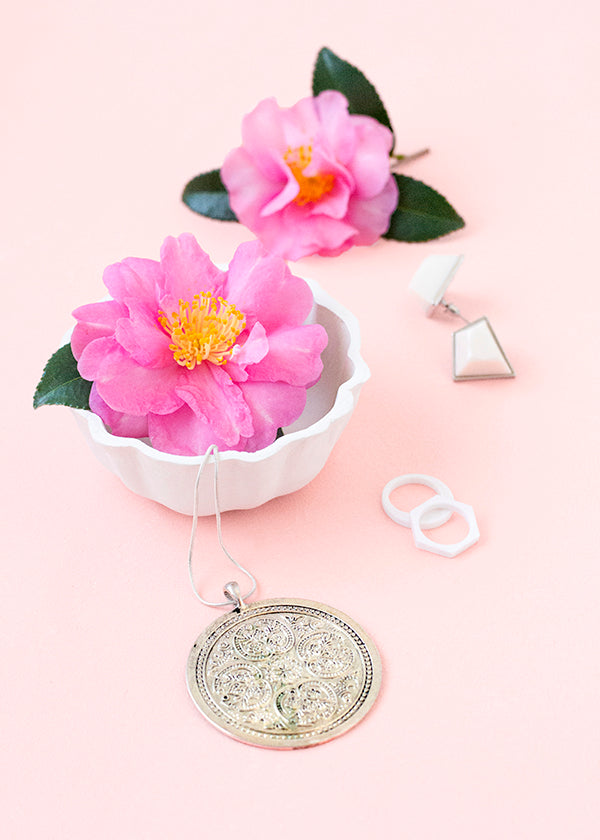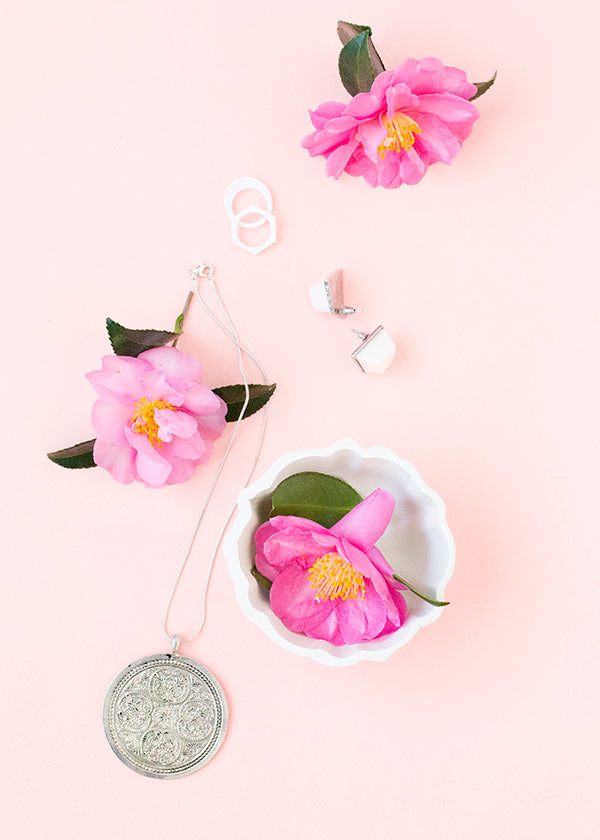 These little dishes could be used for a myriad of things. If you're not big on jewellery, try placing a tealight or votive in each bowl and hey presto, you have yourself some unique little candle holders. Or fill them with fresh flowers for an interesting table centrepiece!
xx Steph