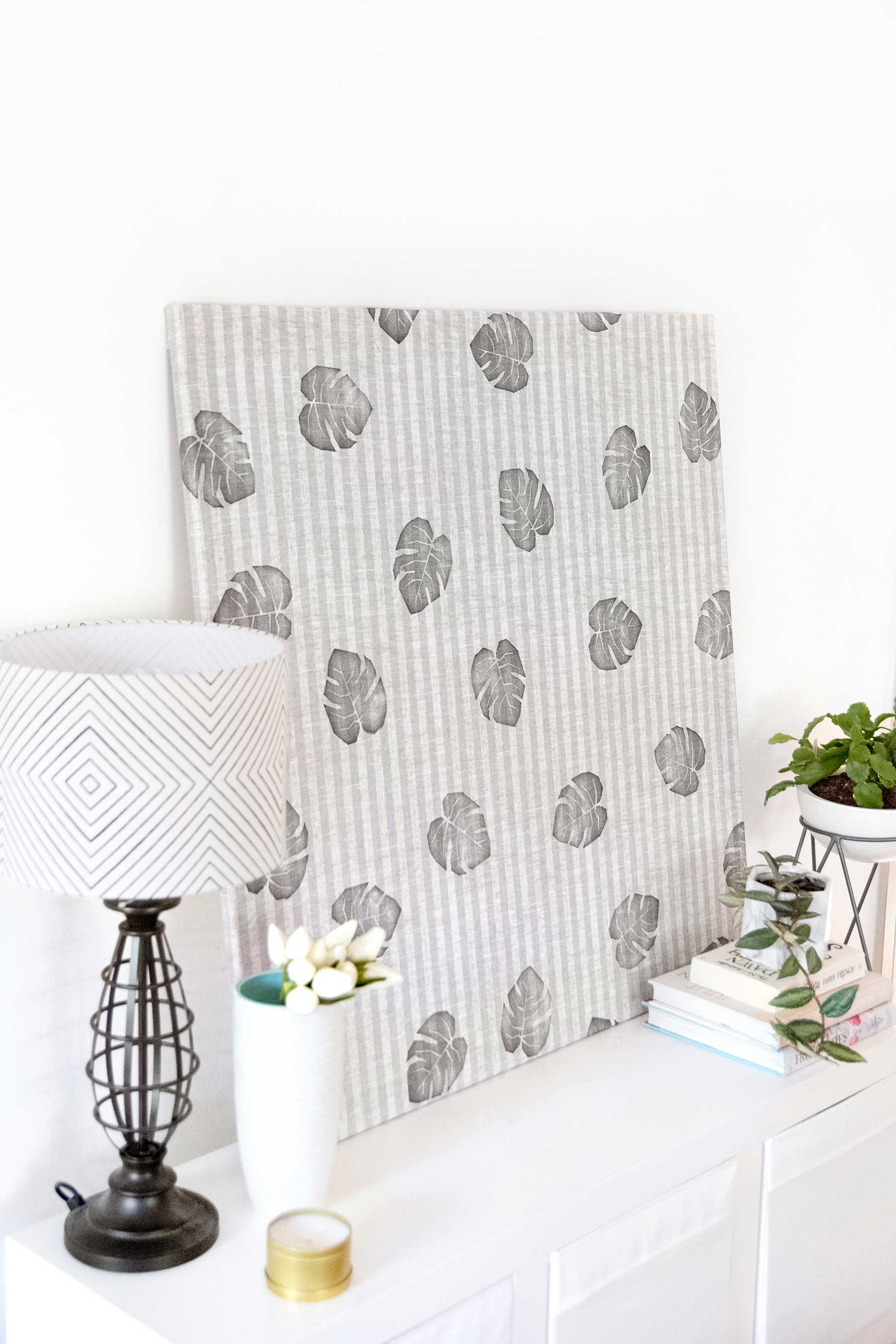 While I'm a full-time mum, I'm pretty keen to save my pennies where I can because let's face it – my income isn't anything like what it used to be. But at the same time, I'm still drawn to new pieces of art that make my house look good. After all, I'm spending so much time at home these days that I want our living space to be easy on the eye (when it's not covered in Lauren's toys that is!).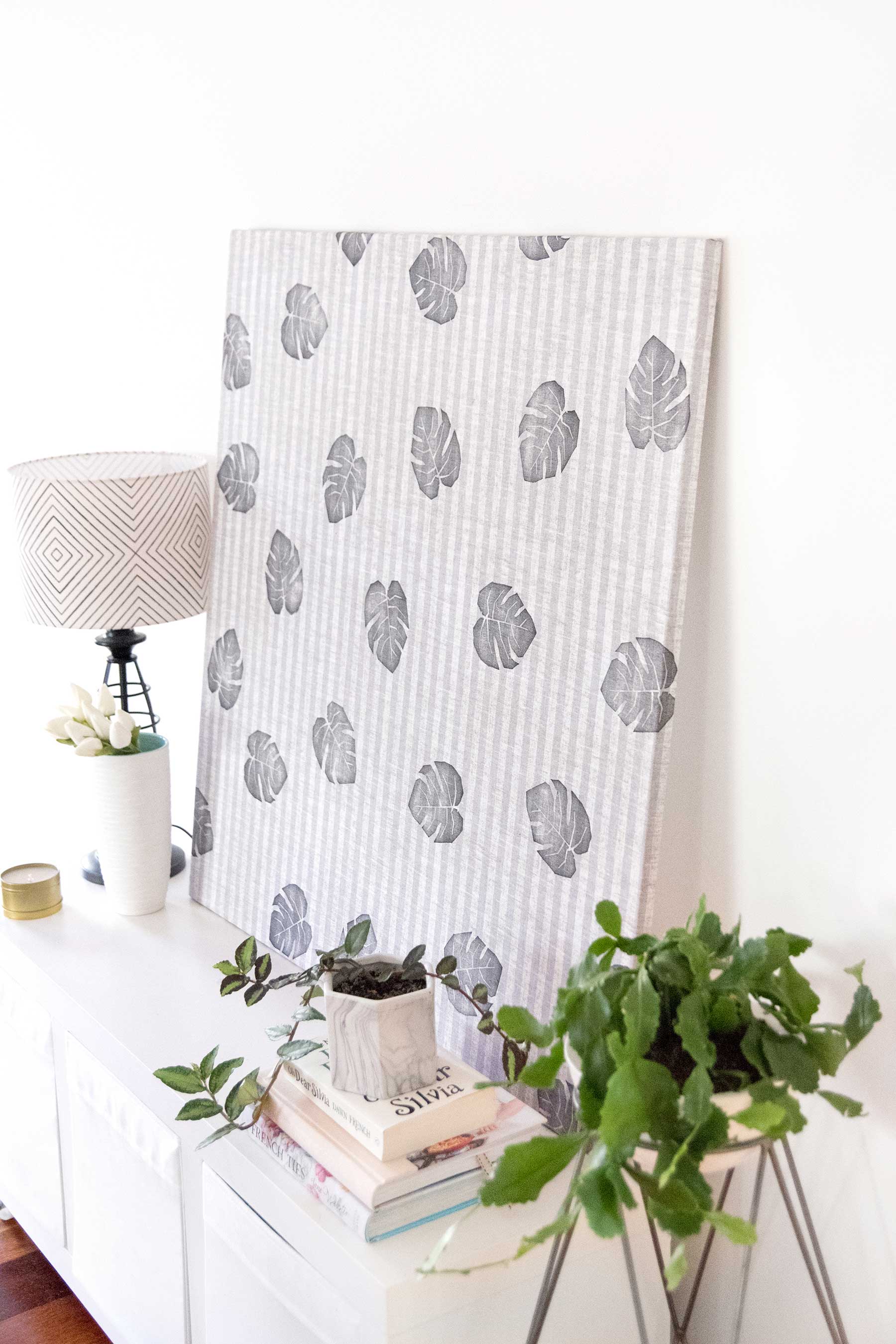 Luckily, with a little elbow grease and a free afternoon, it's easy to make artwork that'll transform your living space without breaking the bank.
I whipped up this piece last week and its completely changed the feel of our entryway, which I'm absolutely loving. And at the fraction of the cost of store-bought art, I can already see myself crafting many more of these to hang on the other bare walls in our house!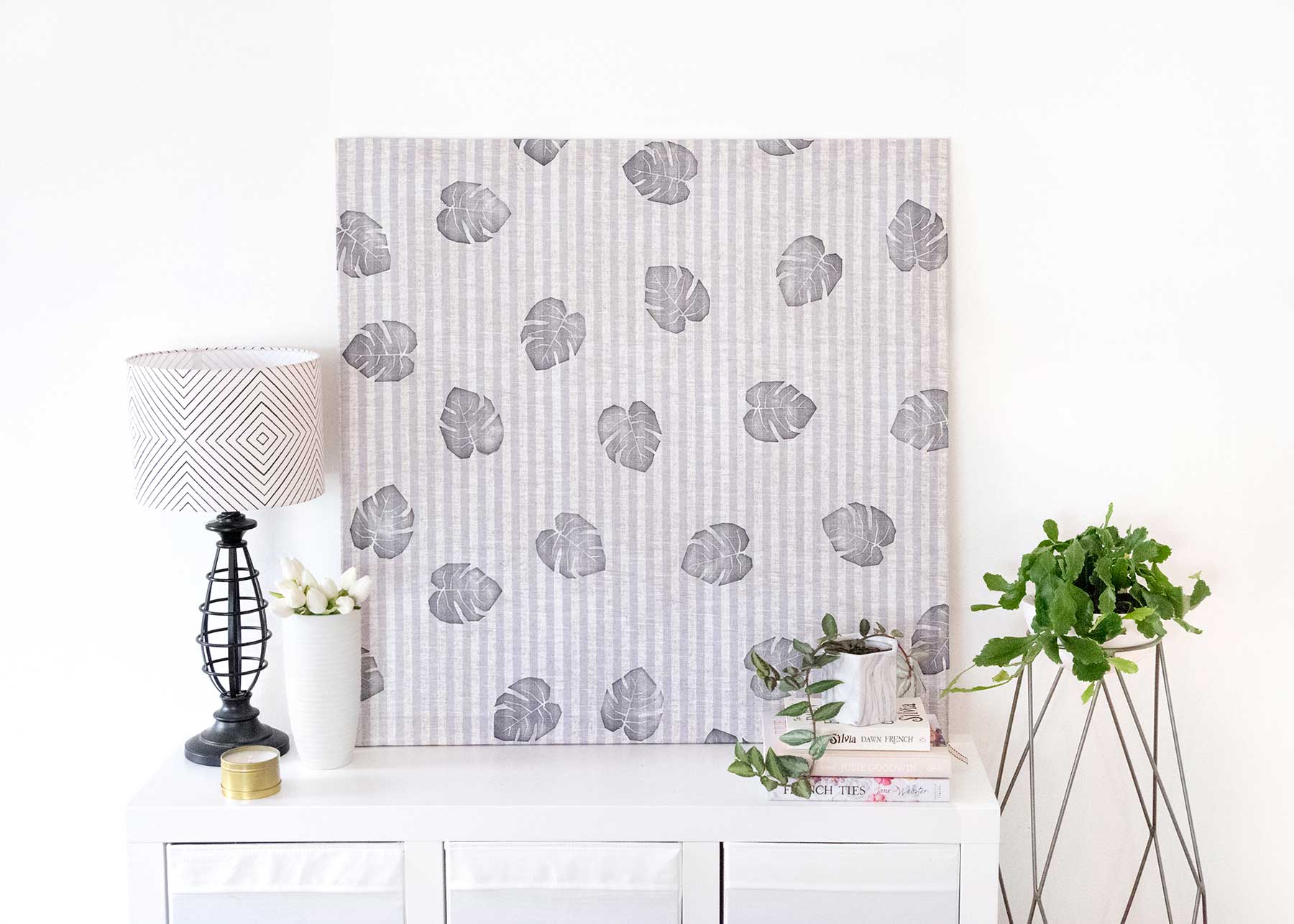 Want to find out how to make some large scale wall art of your own? Head on over to Curbly for the full how-to!
xx Steph