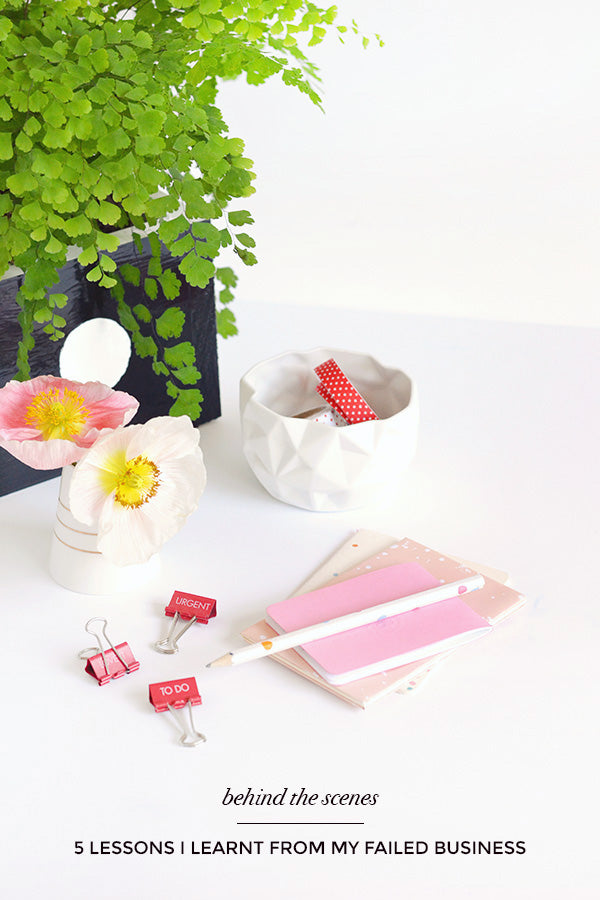 You can bet there was a lot of procrastinating going while I was writing this post. After all, it's not easy to admit that something you worked on has failed, and it's especially hard when that something was a dream you'd poured your heart and soul into for over 4 years.
But while this particular dream didn't work out, I learnt so many important lessons from the experience that I just had to share some of them with you too!
I'm going to preface this by saying that it's a long post and I am in no way a small business expert (obviously, since my first one went bottoms up). But I'm hoping my stories will help you avoid making the same mistakes if you ever happen to start a business… and they might be interesting for anyone who wants to know a little about my life before Make and Tell. 😉
LESSON #1 – JUST MAKE A START
Like many small business owners, it all started with a passion that I wanted to turn into a full-time career. My hobby was paper-crafting, so I registered a business name and began the dream of running a bespoke paperie studio.
Well, sort of. Not really. If I'm honest, I began nothing for a long time, and only eventually got my butt into gear well over a year after I'd first paid my registration fees.
Why the hold up? I was too scared to take that first step. So much so that I always had an excuse at the ready for not getting started; I didn't have time due to my day job, I didn't know enough about small business, I didn't have a proper website, I didn't have a logo, I didn't have any clients… the list goes on.
And while those are real barriers, I spent way too much time using them as a crutch when I could have been doing other things like researching my target market, creating a portfolio (even if it was only samples instead of client work), establishing a social media presence, building a community through a blog and networking with like-minded entrepreneurs.
All of those tasks would have helped pave the way for a steady stream of business later down the track, but instead I set myself back a year by spinning my wheels.
LESSON #2 – TRUST YOUR GUT
Gah, this one came round to bite me in the butt SO many times. Running a fledgling business, I was always worried about the amount of work coming through the door, so I'd sign up for crazy jobs to build my portfolio and bank balance. I'd take on clients that I knew were going to be difficult down the track, book work that didn't at all match my design aesthetic and agree to deadlines that were completely unreasonable without charging a rush fee. I was doing this even after 3 years in business!
And sure, there's a time and place to take on work that isn't your cup of tea (we have to earn our keep after all), but it was often the case that I'd have a bad gut feeling about a project and I'd brush that feeling aside, mainly because I didn't trust my own judgement. And without fail, I'd regret that decision down the track when the hours I'd invested and the tears I'd shed (ha, dramatic much?) didn't in any way match the returns I received.
Since shutting up shop and starting this blog, I've learnt to pay close attention to that inner voice and to this day it's never lead me astray.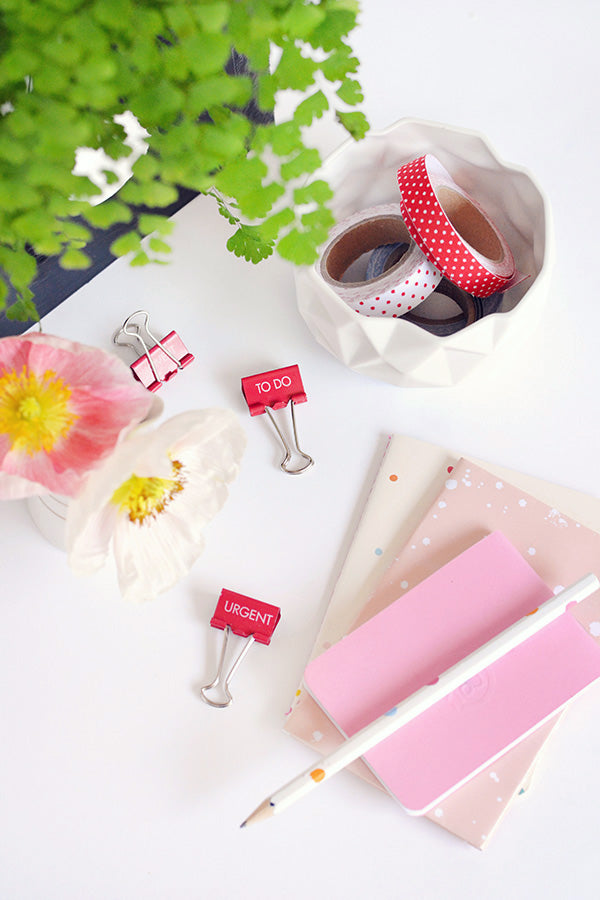 LESSON #3 – VALUE YOUR WORTH
Okay if I was bad at Lesson #2, then I was an absolute stinker at Lesson #3. And truth be told, this is one that I still struggle with today.
As a self-taught designer, I've always had trouble charging appropriately for my work. Thoughts that run through my head when I'm quoting on a project run along the lines of 'you don't have an art degree, you haven't learnt the theory, you're not talented enough to fulfil the brief, you're not as skilled as a trained designer' yada yada yada.
The result of all that negative thinking? I undercharge. A lot.
Would you believe I used to design an entire bespoke wedding suite, from the save the dates all the way through to the thank-you cards (often 7 to 10 pieces of work) for as little as $150? As a point of reference, the designers I work with in my day job are billed out at more than that per hour.
I burnt out terribly because of this – I ended up taking on way more work than I should have to make ends meet because I was getting so little profit from each project. Although I still have issues around charging what I'm worth, I'm way better now than I was back then. Whew.
LESSON #4 – USE WHAT'S AVAILABLE
When I first set up my business (back in 2009), there was a wealth of tools available to make life as easy as possible for people just like me. All the regulars that I'm sure you're familiar with were out in force – Etsy and Big Cartel were thriving marketplaces for selling designer/handmade wares; WordPress put affordable blog-type sites within easy reach of small biz owners and iPhones made it super simple to take and edit your own photos.
Did I use any of these amazing tools for the day-to-day running of my business? Ha, not a chance.
Why use the incredible free tools at hand when you can spend over $5K on an e-commerce website, $1K + on professional photos of your work and another $900 on business coaching? Let's not forget the super expensive printer I bought, all the stationery I had printed and the hundred other things I thought it was smart to spend my money on at the time!
Seriously guys, I can't even. While there are some things that are well worth investing in for a small business, it pays to be clever about where you spend your dollars because hey, money is finite. Looking back, there is SO much I paid for that I could have done without or done cheaper and smarter. I quite literally paid a very high price to learn this valuable lesson.
LESSON #5 – ASK FOR HELP WHEN YOU NEED IT
I'm going to state straight up that I am a proud person. I don't like to let others know when I'm struggling, I hate asking for help and I'm afraid of other people negatively judging the decisions I've made in both my life and my work. But being a lone island in a confusing sea of business processes (I'm so poetic) is largely what went wrong in all the scenarios above don't you think?
Pretty much all the lessons I learnt could have been avoided if I'd asked for advice from the very beginning. If I'd let someone I trusted take a look at what I was doing (or not doing) and they'd gone 'awww hell no', things may have worked out very differently.
Now I'm not saying that someone should go all 'Big Brother' on your business and watch your every move. But having a mentor or just a point of reference for when you're uncertain (as we often are in small business!) can make all the difference.
AND IN THE END?
In the end, I took too long to learn some of the lessons above (especially #2 and #3) and it resulted in me burning out, losing enthusiasm for what had once been a passion and I eventually shut up shop.
But don't leave yet! This isn't a doom and gloom story – I know for a fact that I wouldn't be here writing for you and sharing my hand crafted projects if it hadn't been for my failed small business. Through that experience, I got to hone my design skills, I learnt lots of lessons that have been invaluable for setting up this blog, and I came to the realisation that DIY is what I loved doing best. I like to think of it as my training wheels; which I guess means I'm on a big-girl bike now… heaven help us all! 😉
xx Steph
ps. I'd love to hear about your experiences in small business and the lessons you've learnt along the way – leave me a note in the comments below!