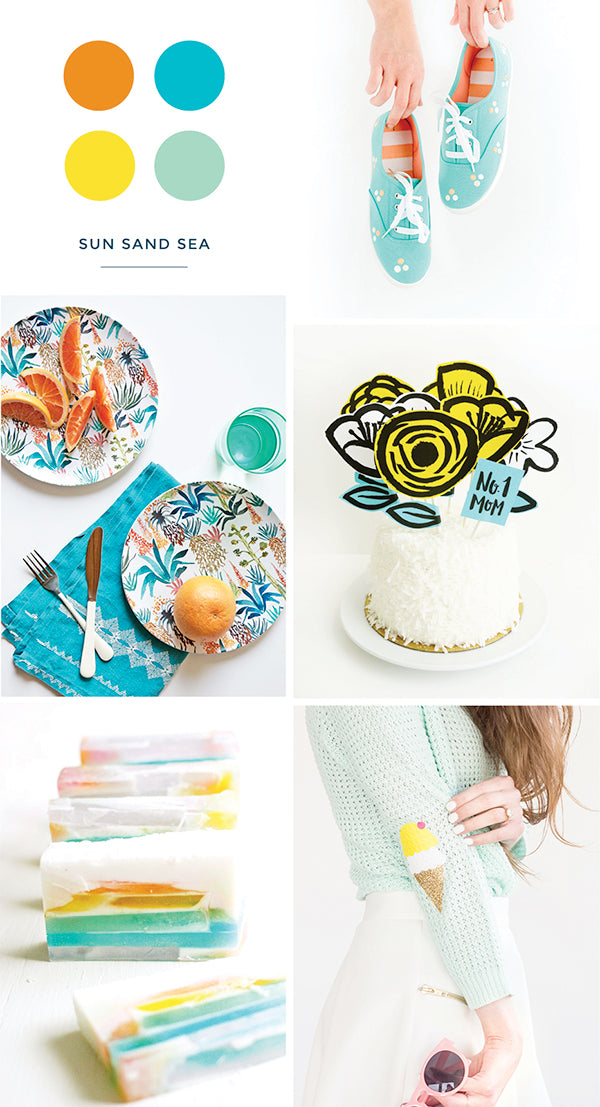 shoes | plates | cake topper | soap | elbow patch
Two things: 1) The weather's finally getting warmer around my way and 2) I may or may not be so excited about it that I hijacked this month's mood board to celebrate all things sunshine! I know we're only 2 weeks into September but I can't help myself – I'm already getting pumped for the balmier afternoons, extra daylight and blue skies. Bring. On. Summer.
Ever since I was a teenager, I've associated these bright citrus and blue shades with the warmer months. Not surprising really given they're the colours of the sun at its brightest, the sky on a clear day and the surf at my favourite beaches (yep the water really does get that beautiful aquamarine colour sometimes!).
It's still a bit too cold for me to jump in the ocean for a swim, but you can bet I'll be doing that the first chance I get. I hope this mood board gives you some lovely bright vibes for your Thursday and I hope you get a moment sometime soon to head to the seaside and drink in these pretty shades in real life!
xx Steph