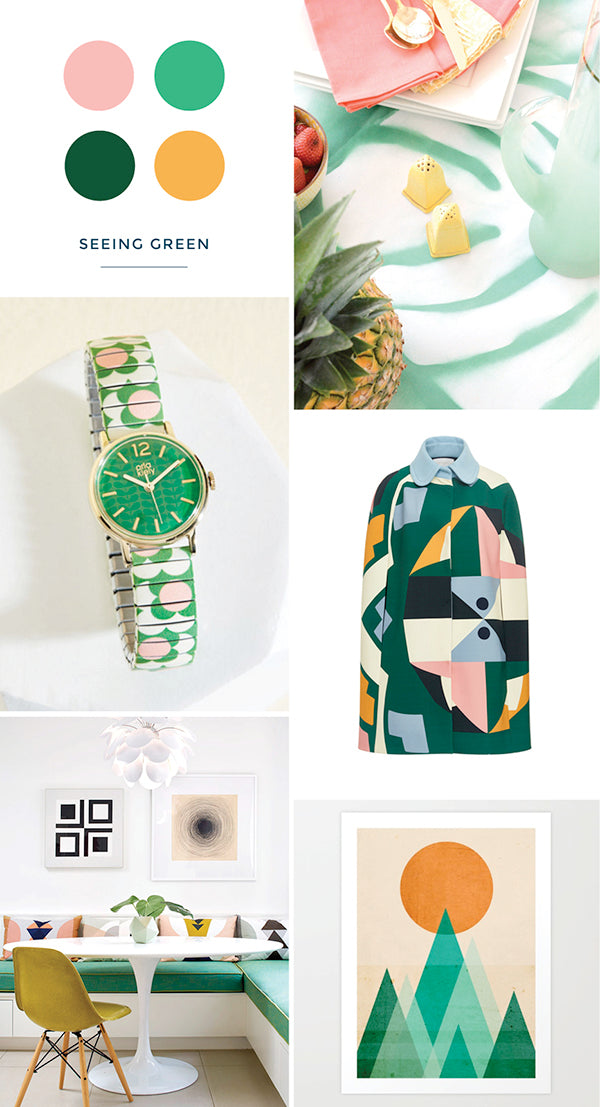 tablecloth | watch | cape | dining room | mountain print
Let's stop and think about our favourite colours for a second. Are you naturally drawn to yours? Does it crop up again and again in your home, your wardrobe or your creative pursuits?
Strangely, before pink, green was by far my favourite colour and yet I didn't know how to incorporate it in my life at all. It was a bit like having an awkward crush – I was so strongly drawn to those forest shades but I when they got close to me all I could do was let out an embarrassed giggle before averting my eyes, then quickly scurrying back to the colours I was comfortable with.
Nowadays I'm much more comfortable expressing my feelings for colour (haha) and pink is my go-to shade. But I figured I should still try to include more green into my life, and that's how this mood board came about. I hope these rich emerald hues brighten up your day a little, and if you've ever had difficulty using particular colours, do leave me a note – I'd love to know your story!
xx Steph