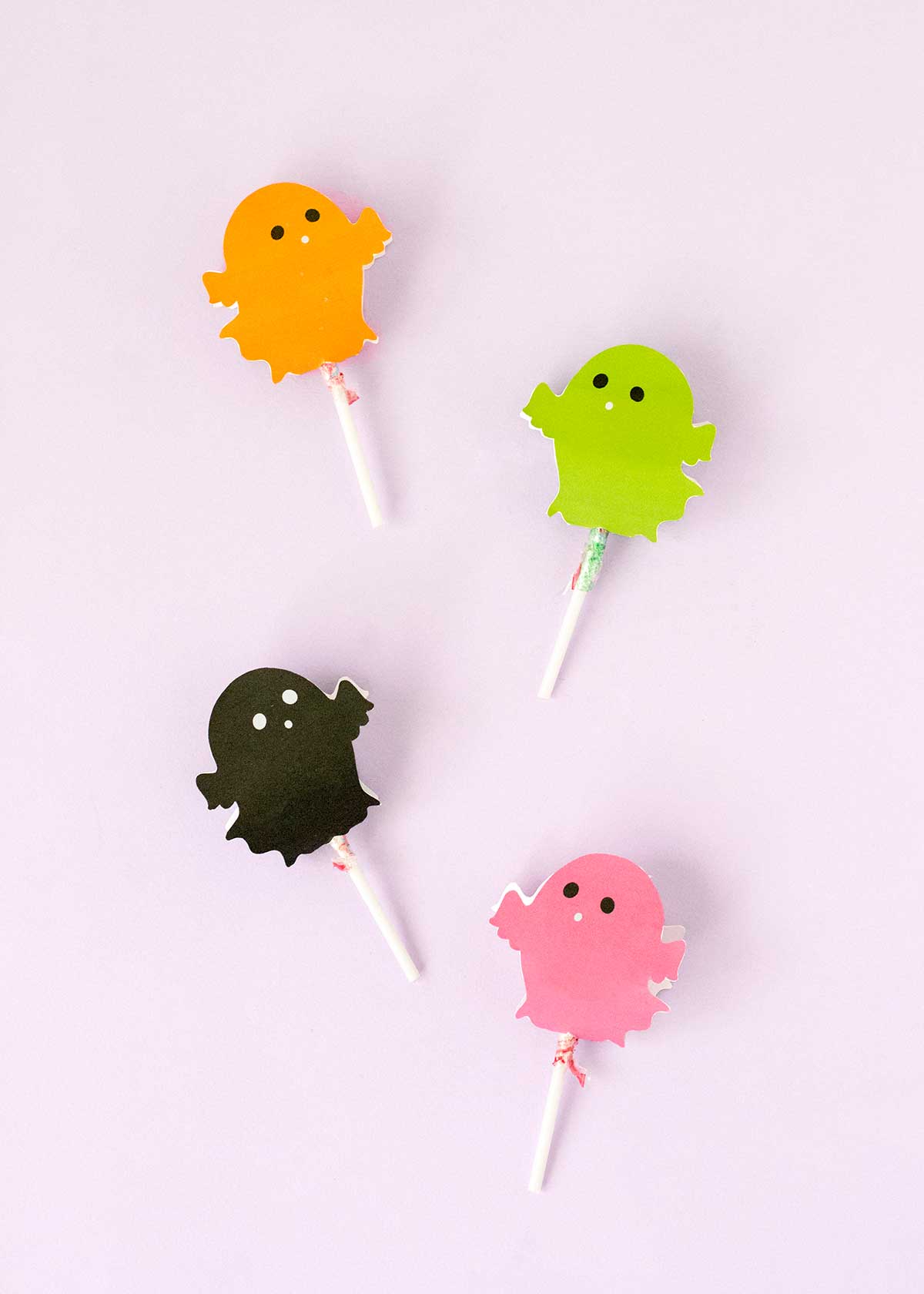 If you've been here for awhile, you might know I don't do Halloween well. Blood? Ugh. Scary stuff? No thanks. Heck, I don't even like the colour orange.
But each year, as the 31st draws near, I try to spend a bit of time making store bought candy fun for the trick or treaters who come knocking at our door. This year I crafted up these ghost lollipop holders just for the occasion. And check it out – despite struggling with traditional Halloween colours, I even managed to work in some black and orange! 😉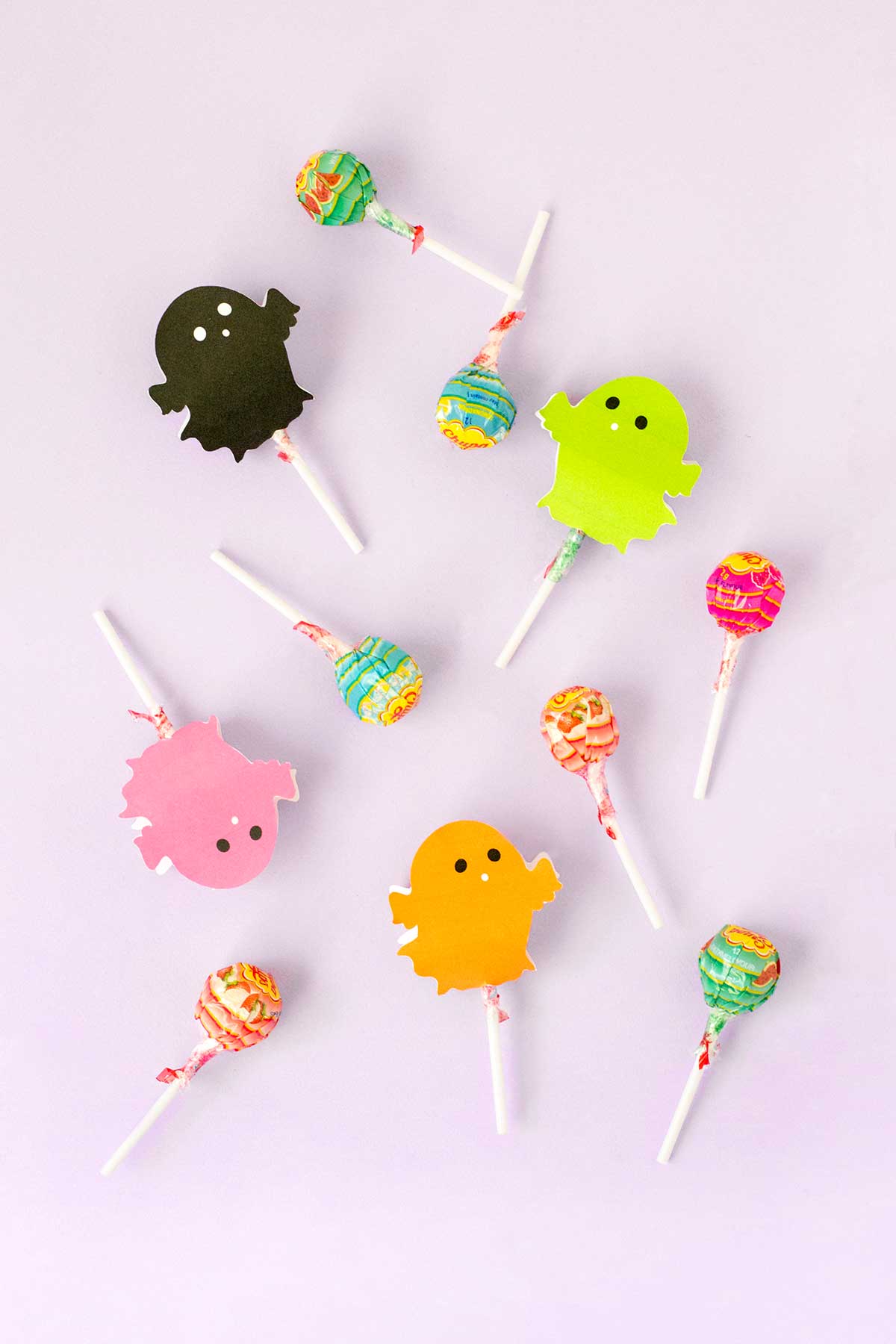 This is a super easy way to dress up your treats for the 31st, so if you're in the mood for a quick craft project, fetch some cardboard and let's get making!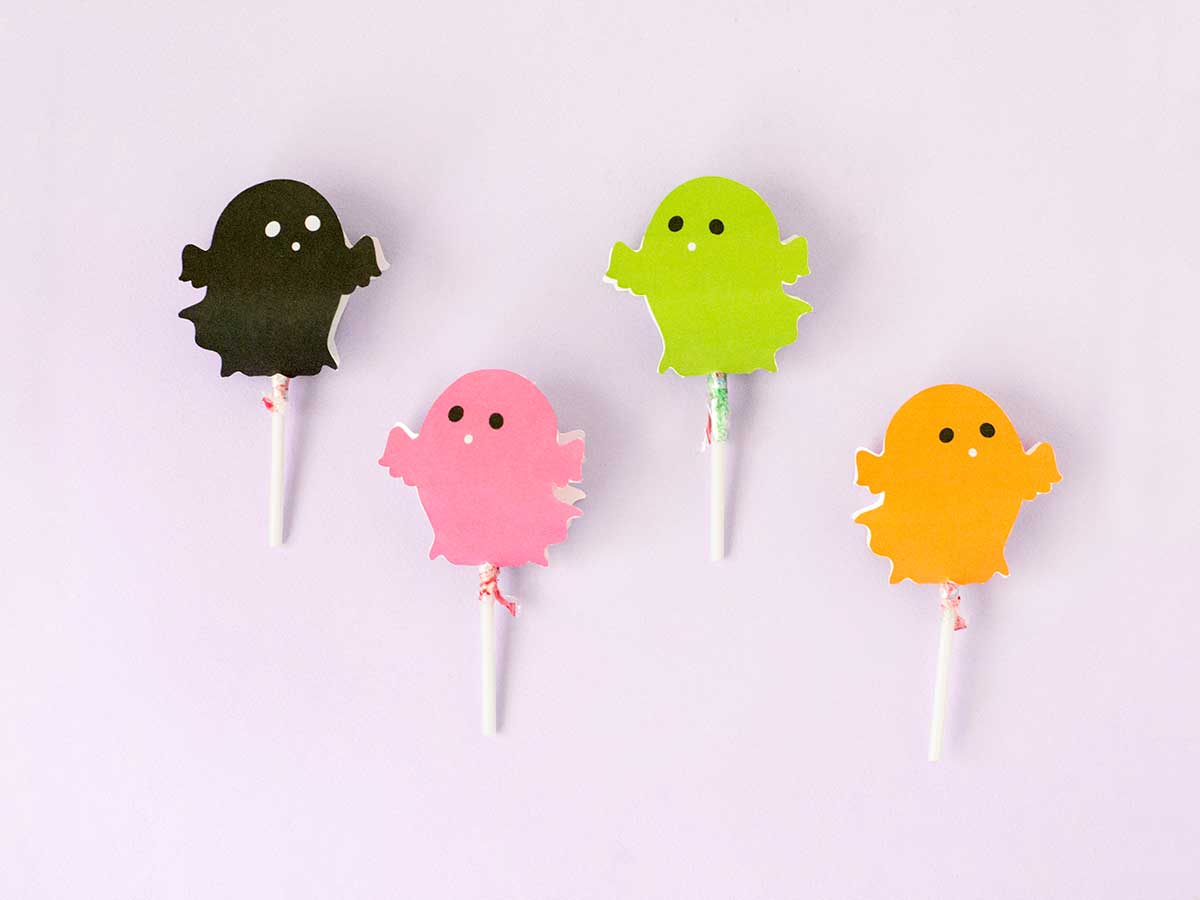 Materials
Printable ghost lollipop holder file (at the end of this post)
White card
Glue or

double-sided tape

Lollipops! 🙂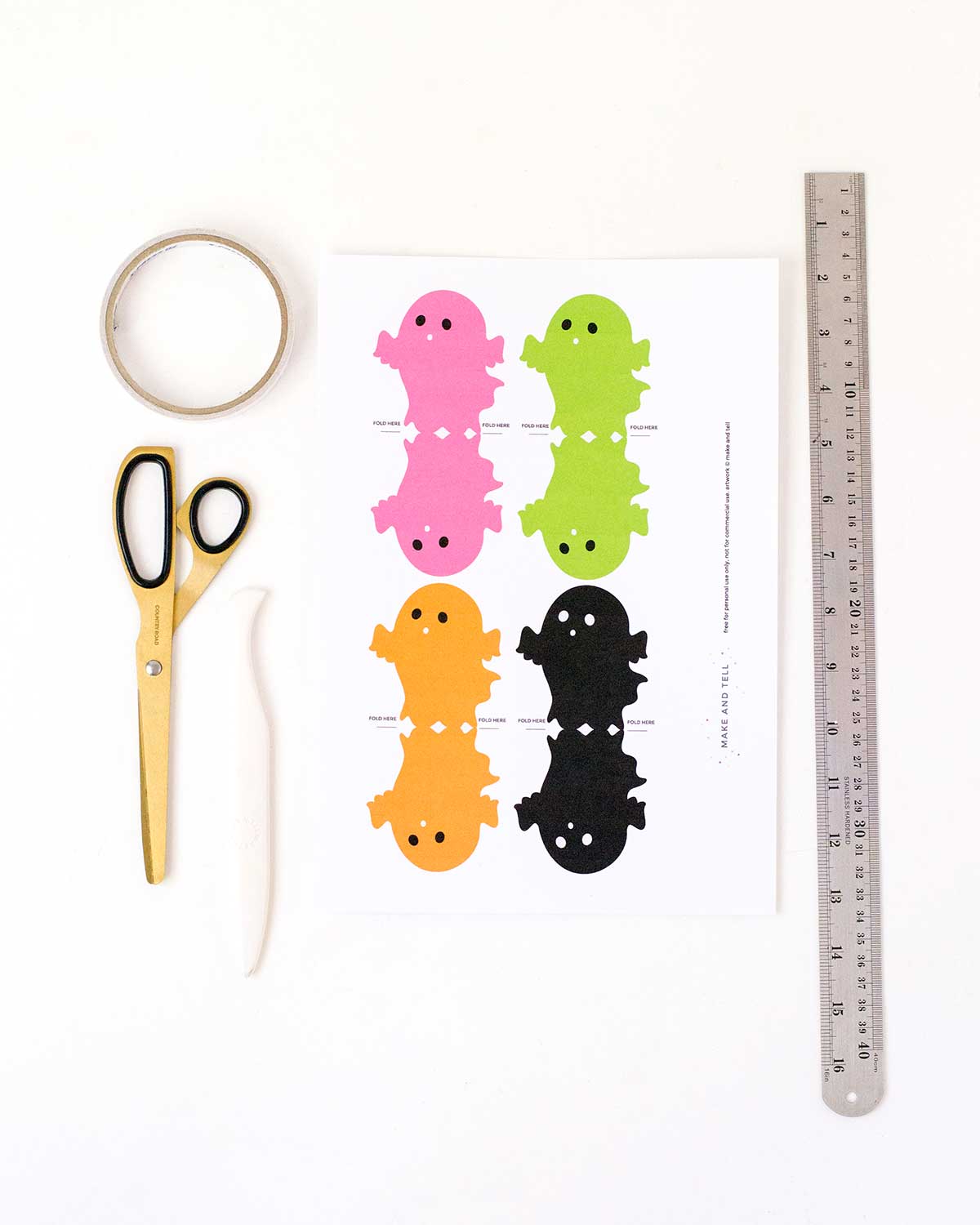 Step 1
Download the printable lollipop holder file (at the end of this post) and print it onto white A4 card.
With a ruler and bone folder, score across the centre of each holder where it says 'fold here'.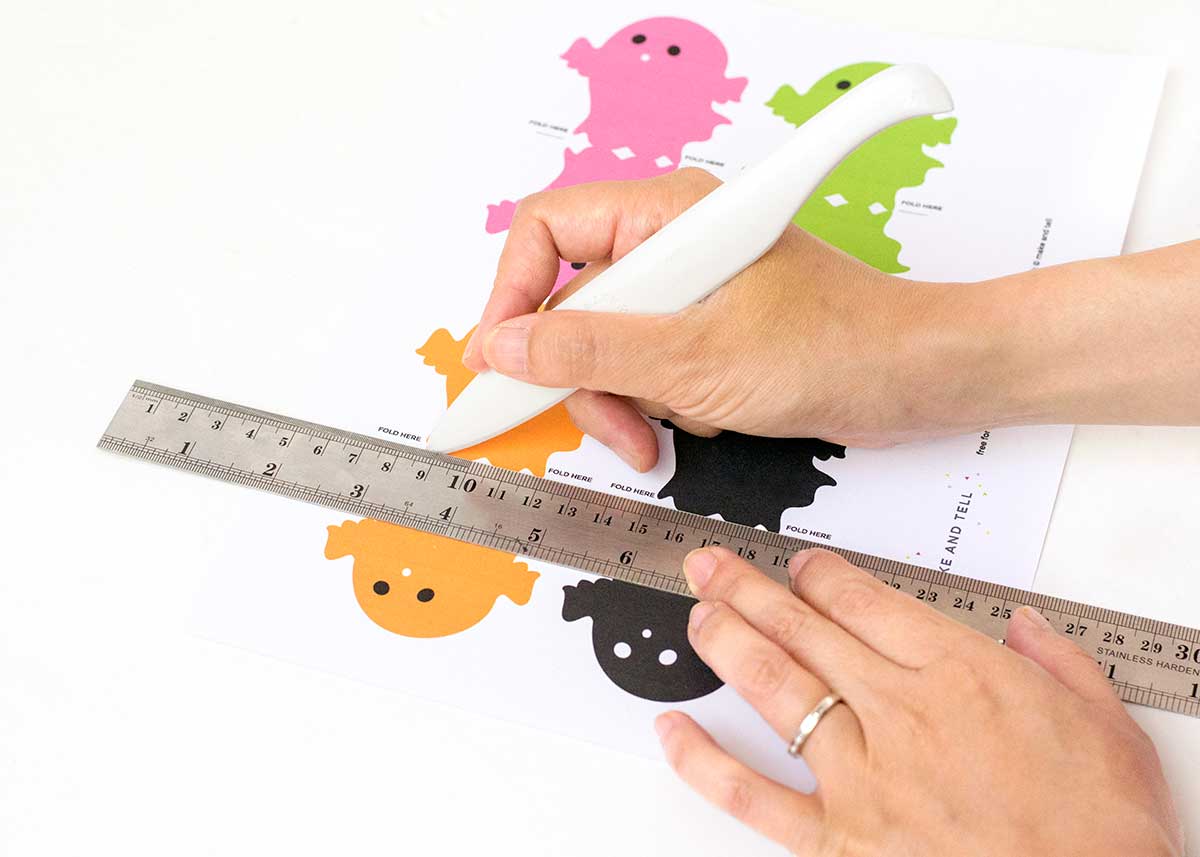 Step 2
Cut out each of the lollipop holders with a pair of scissors.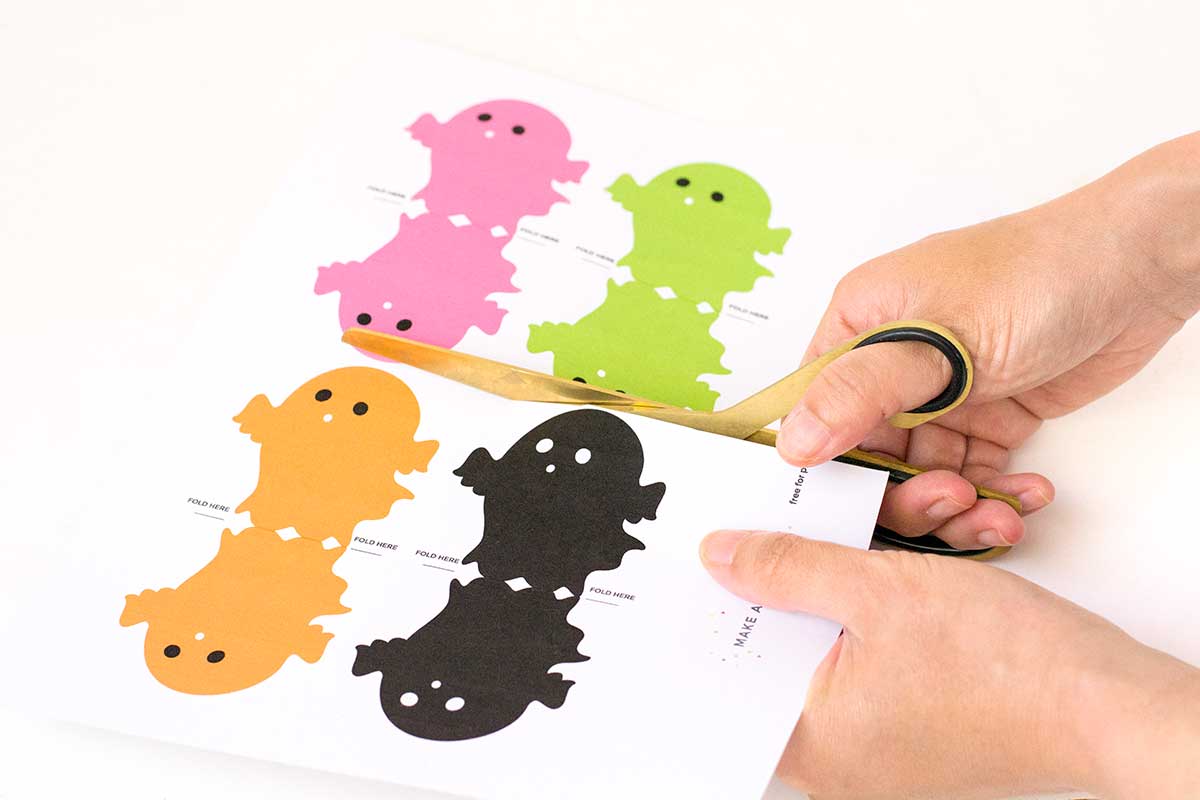 When cutting the bottom of each holder, cut out the small white segments that mark out the ghost's 'waves' but leave the pink parts intact. This will create a hole for your lollipop sticks to poke through.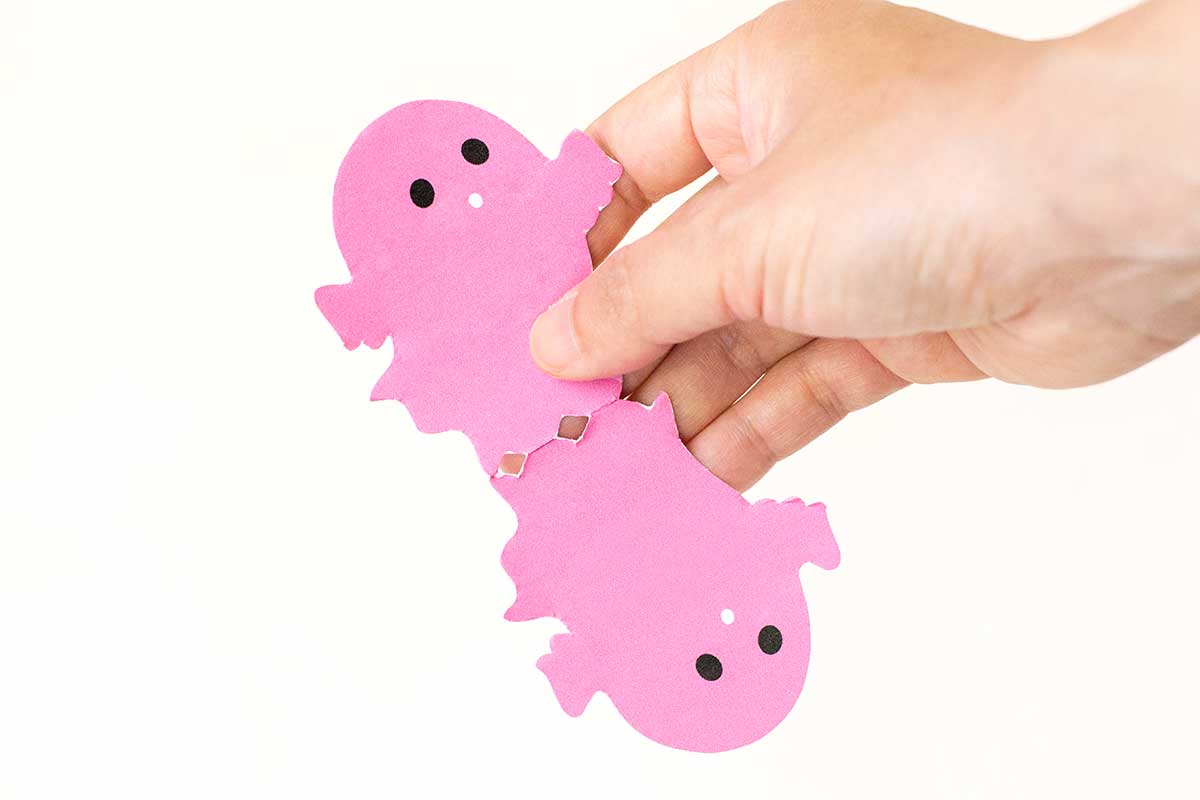 Step 3
Turn each lollipop holder over so that it's face-down, then apply glue or double-sided tape towards the top.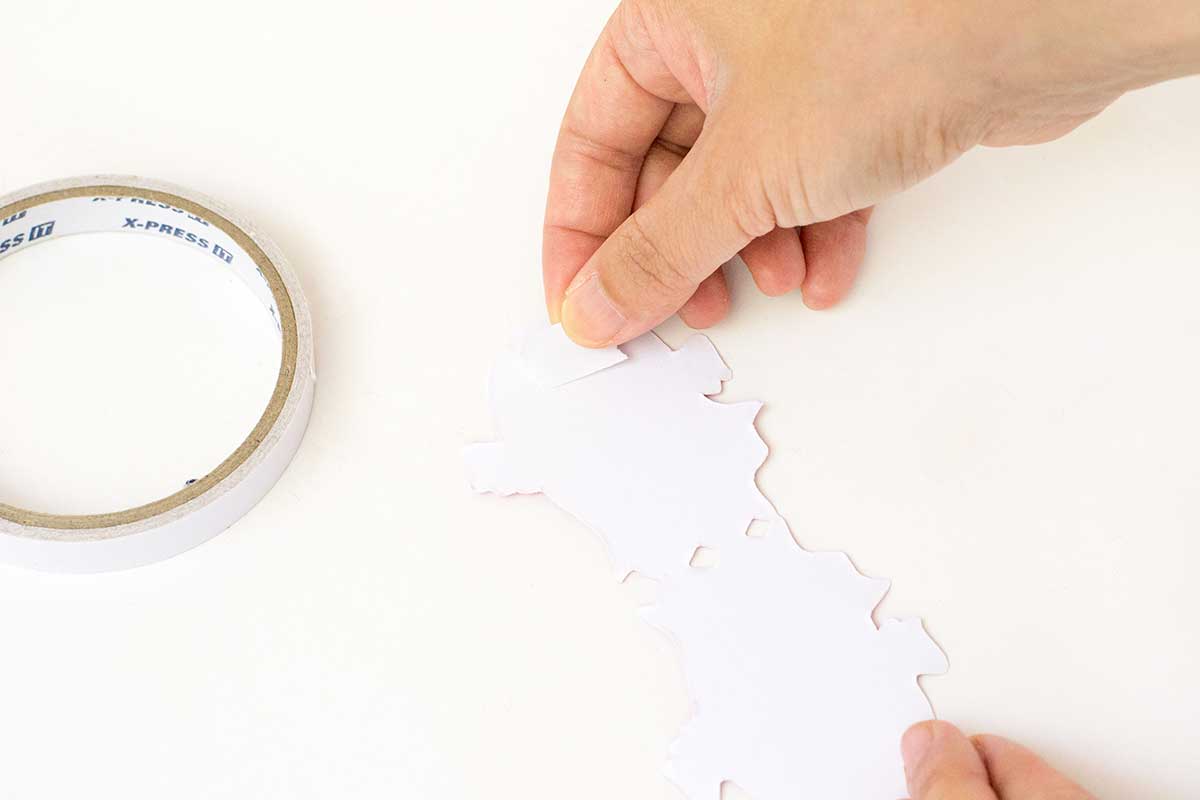 Step 4
Insert a lollipop into each of the holders through the holes you cut in Step 2.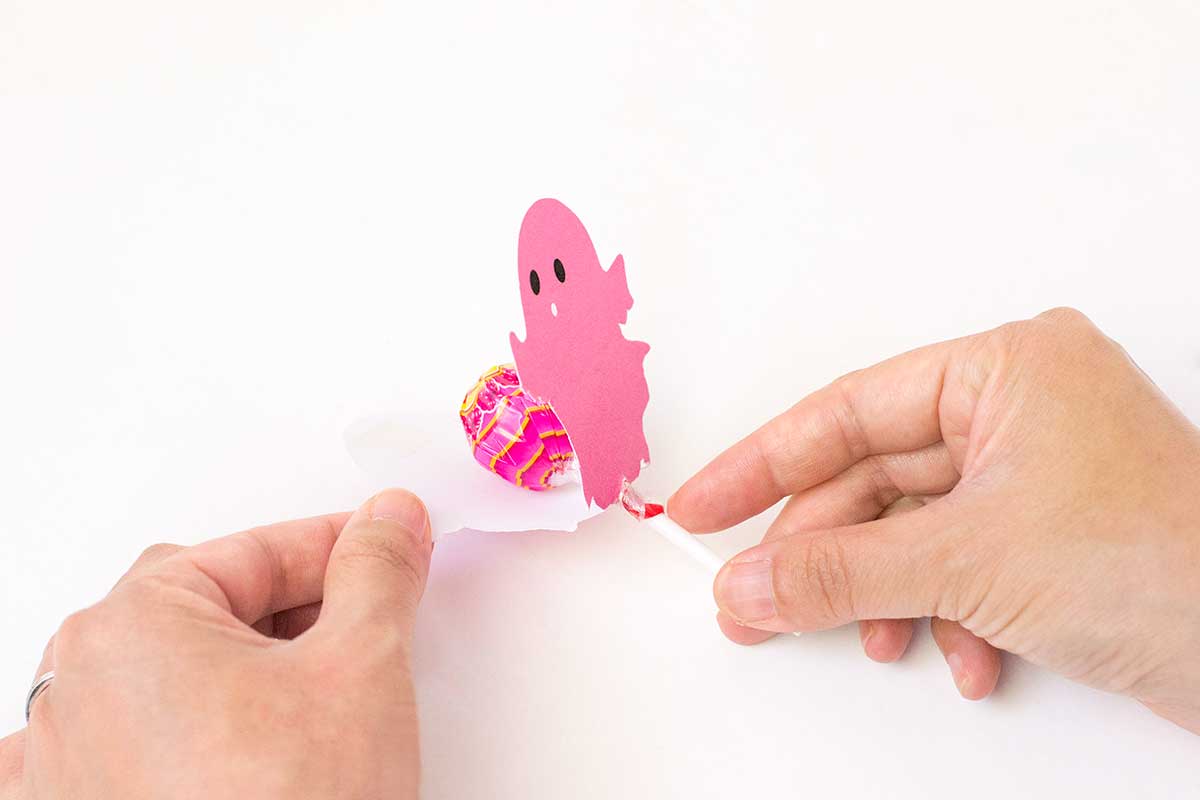 Step 5
Fold the holders up over your lollipops along the lines you scored in Step 1. Press the ghost's 'head' to seal each holder in place.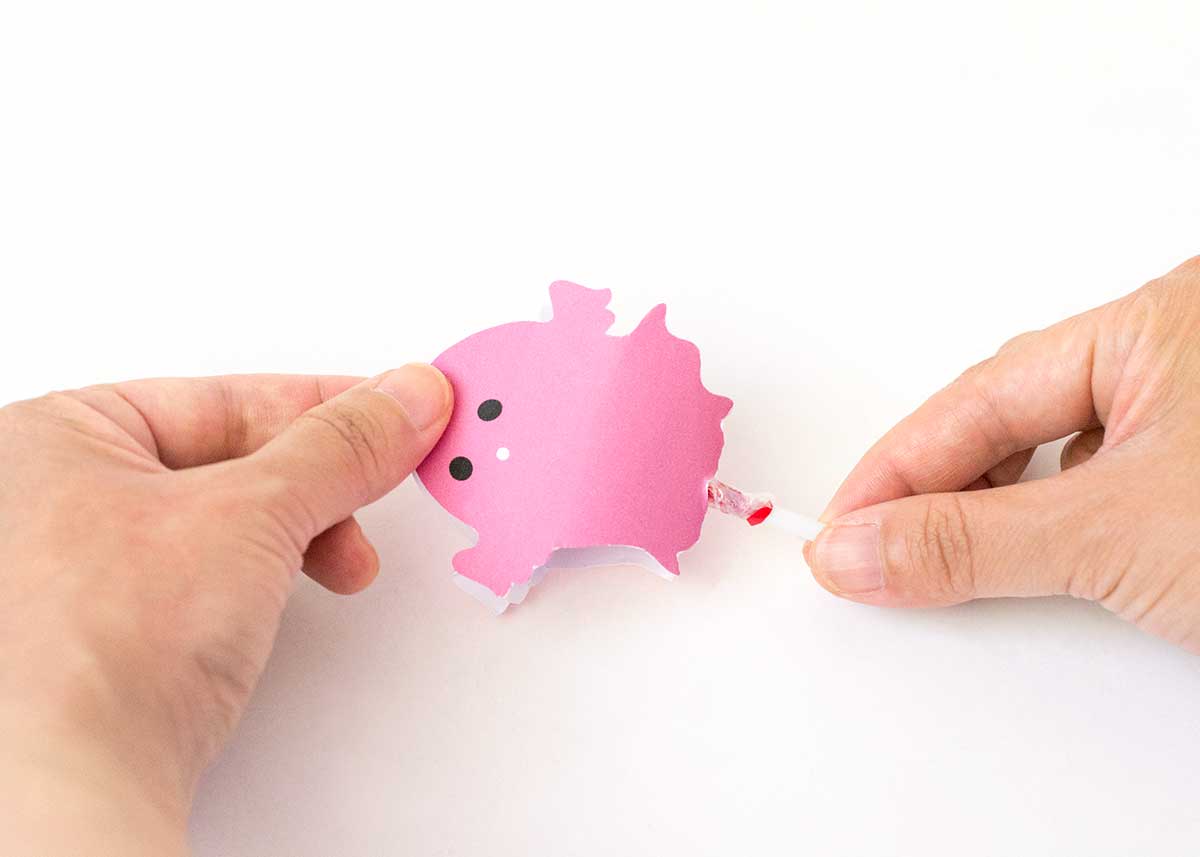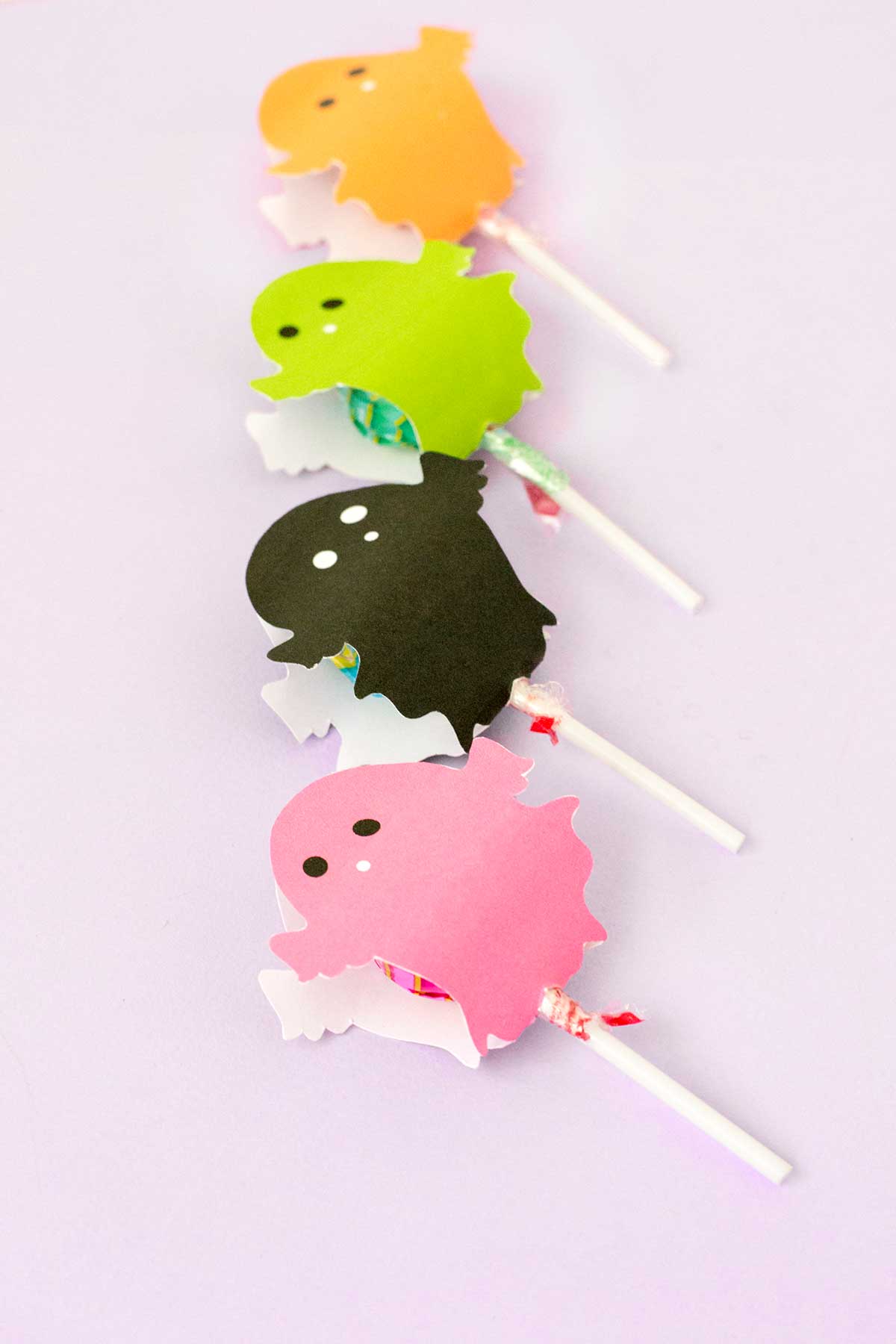 These little holders aren't just good for trick or treaters – they also make fantastic favours if you're throwing a Halloween party. Or you can insert skewers in place of the lollipops and use them as cake toppers. You gotta love a good multipurpose printable! 🙂

Ghost lollipop holders printable
xx Steph