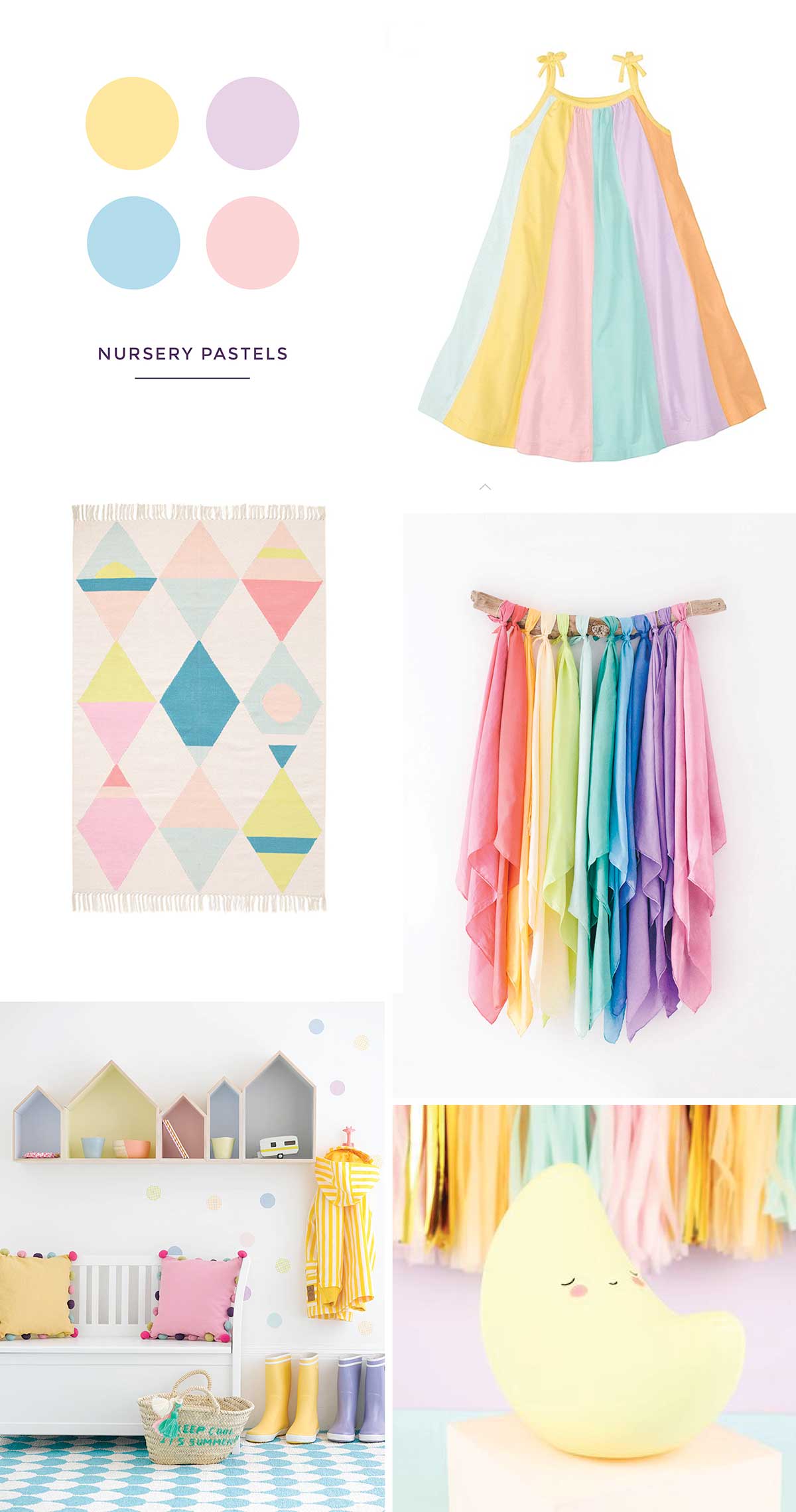 sun dress | rug | play silks | nursery | moon night light
In typical 'me' fashion, I'm doing this backwards and creating a moodboard AFTER I've set up our nursery. Very counter-intuitive I know, but I like to think of this as a wish list of items I'll buy one day for baby once I've saved up enough moolah and perhaps when she's a bit older.
Our nursery is already decked out in rainbow colours because they're my favourites, so anything else that we buy will need to fit with that theme. Which is a-okay because pastels are very easy to find in baby-land… not sure what that says about my taste in colours given I also lean towards them when decorating the rest of the house! 😀
How do you feel about this colour scheme? Or better yet, if you had to set up a nursery, what theme would you go with?
xx Steph
ps. A slightly related fun fact: I'm typing this a week in advance (ha, look at me being such a well-prepared blogger) because today is our due date. Holy moly. So as you're reading this, I may very well be in labour. Or I may not. The unpredictability of the whole giving birth process is driving me nuts!