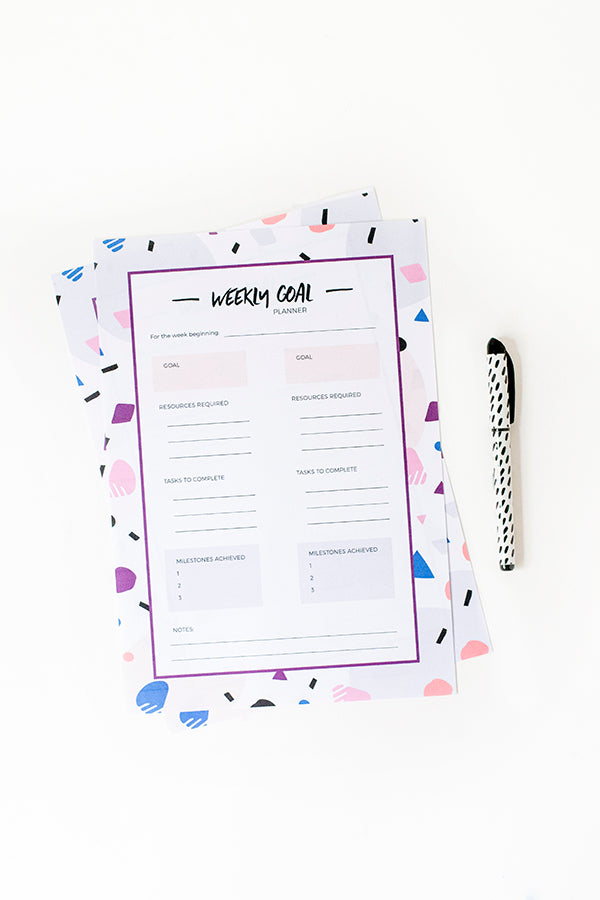 How's everyone finding 2017 so far? I'm feeling pretty positive about the year ahead, but after spending much of 2016 practicing the art of living slow, I'm totally ready to start ramping things up a bit and kicking some serious business butt in the coming months!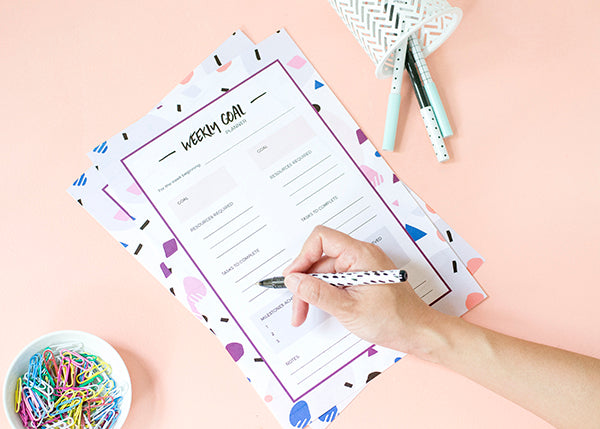 And while most people tend to set their goals in January, as the days speed by it's easy to lose perspective about where you're going and what you've achieved. Which is why I decided to create this goal setting printable so we can record our weekly wins!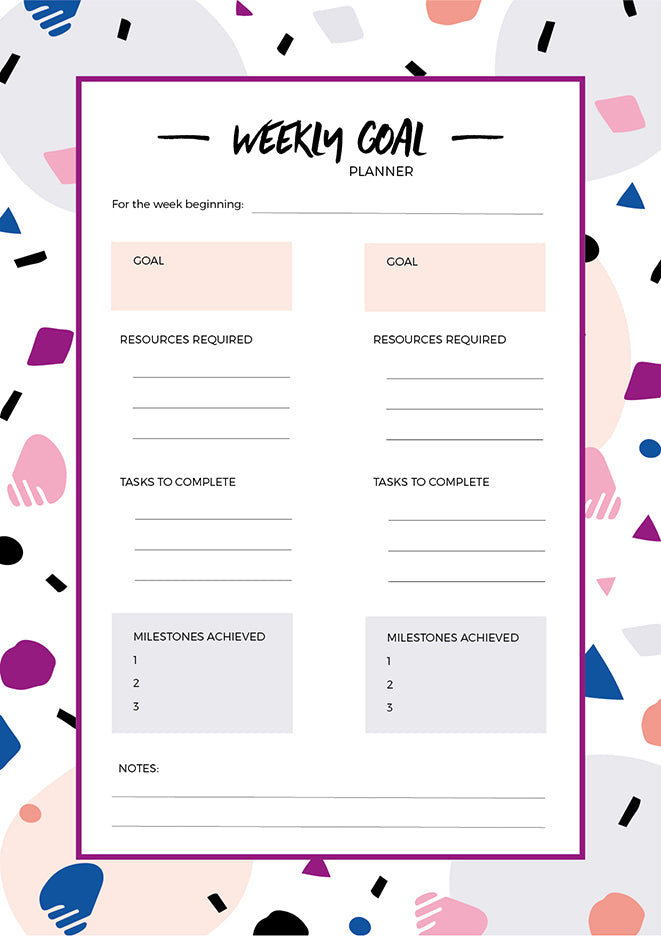 In this freebie, you can write down your goals each week, the tasks needed to achieve them, plus record any milestones you accomplish along the way. If you knock just one or two goals off your list each week, you'll be amazed at how far you've come once the year is up!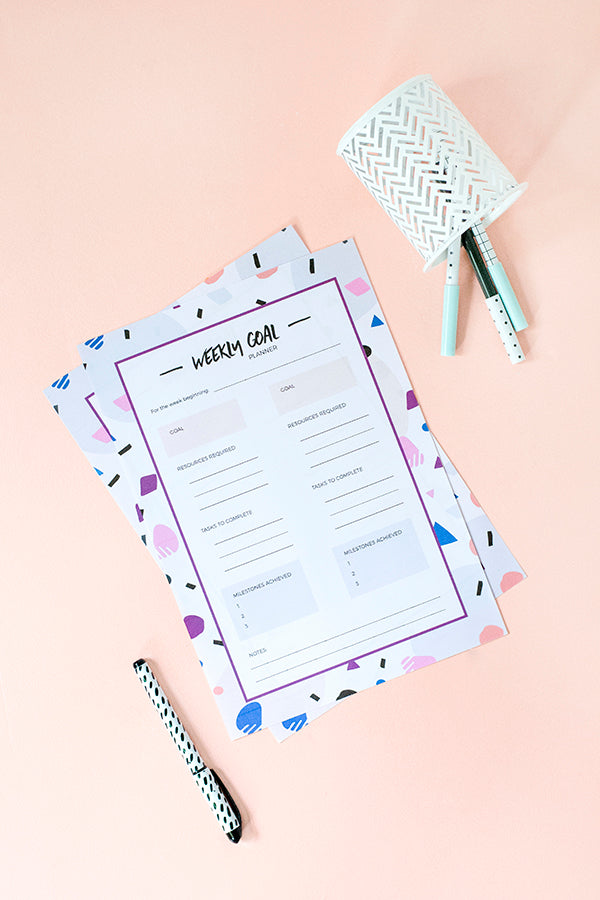 To get your hands on the weekly goal planner, sign up for the Make and Tell newsletter then hang tight for the next issue coming out on the 16th. Oh, and if you're reading this after the 16th don't worry, you haven't missed out – you can also find the goal planner in the Make and Tell Printables Library.
Here's to a kick-ass year!
xx Steph