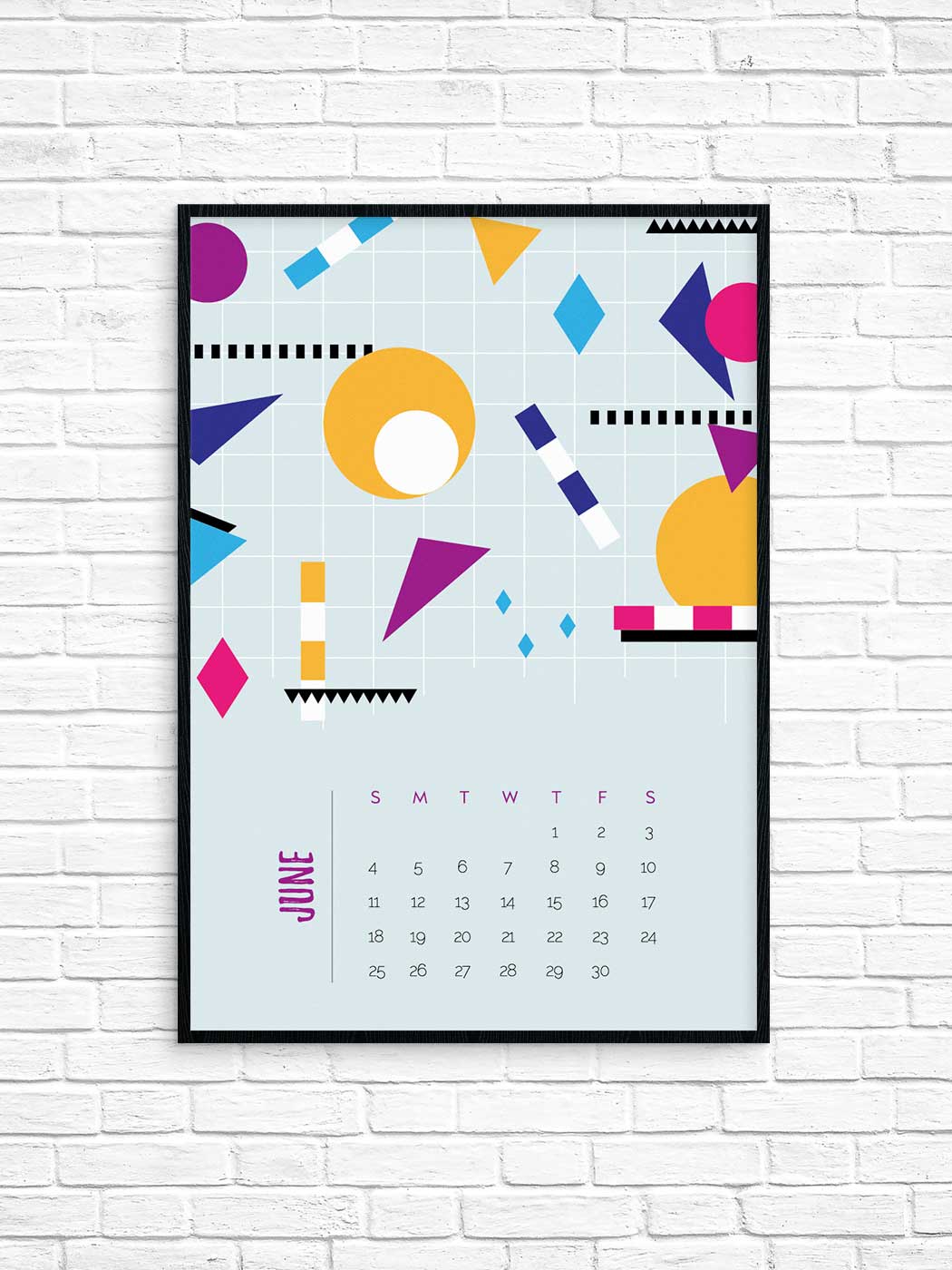 Aaaaand just like that, it's the middle of the year. Strangely for me, time has felt both fast and slow lately – I can't believe it's already June, but at the same time the days seem to draaaaag on as we wait for bubs to make an appearance.
Now that I'm on maternity leave, I've tried to use my time wisely and prepare posts in advance (just in case!), so by the time you read this our little miss might have finally come into the world. Or maybe not. Haha, pretty much everyone's predicted she'll be late, and as a first time mum I'm relying on their wisdom because I have no clue!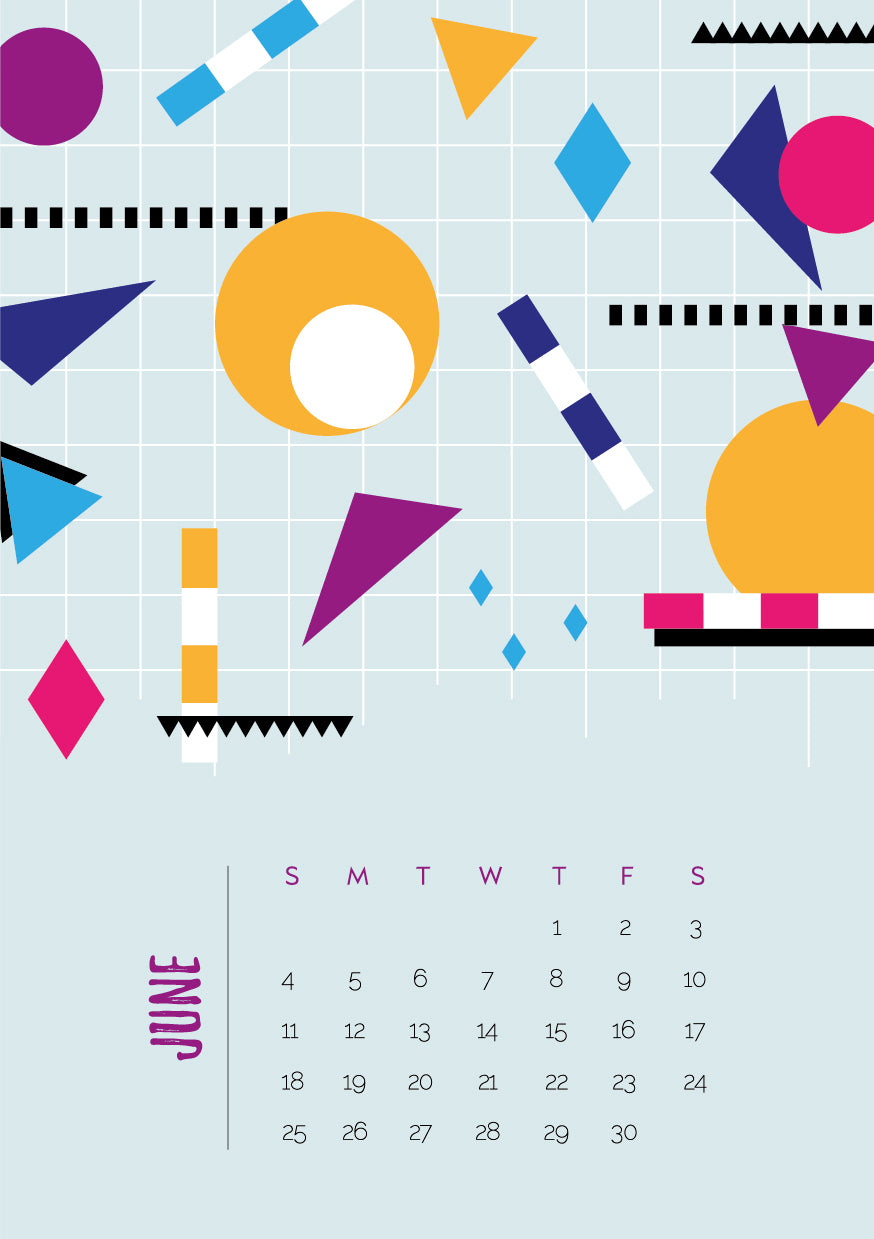 What I do know is that I've become pretty hooked on nursery-type prints since I started shopping for baby. The combination of bright colours and bold shapes are too fun to resist, which is exactly how this calendar came about! I like to think of it as an grown-up version of the prints I've been seeing in baby stores. 🙂
If you'd like to add a little playfulness to your month, sign up for the email newsletter and get this calendar sent to your inbox on June 1.
xx Steph