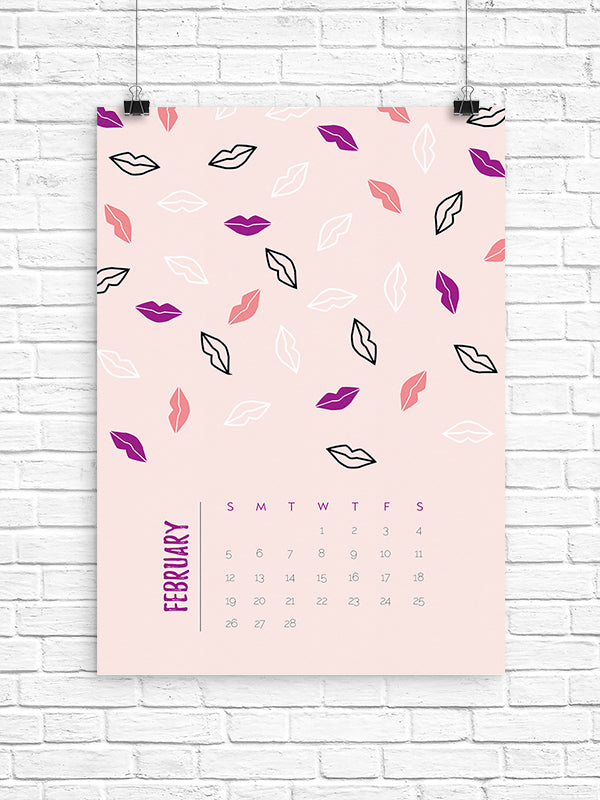 The month of lurrrve is here and while I don't usually go in for all that sappy Valentine's Day stuff, this year I couldn't resist embracing them traditional Valentine's colours. You know what I'm like lately – when those pretty shades of pink call, I just. can't. say. no.
And I didn't stop there either, no siree. There's red and purple and lots of sweet kisses thrown into this month's calendar for good measure. Who would have thought I'd be the queen of sap this year? Must be something to do with those pregnancy hormones… yep, uh huh that's definitely it. 😉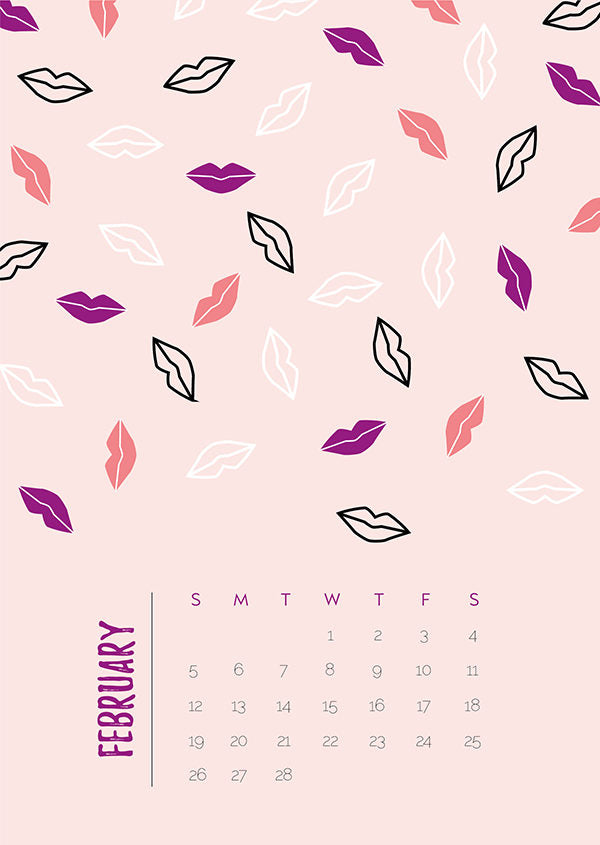 If you're like me and can't get enough of the pink stuff lately, then sign up for my monthly newsletter stat! This calendar will get emailed to you in the next issue (coming out on 1st Feb) and I'll also upload it to the printables library just in case you don't get a chance to sign up in time.
Here's to a fun, pink-filled February!
xx Steph