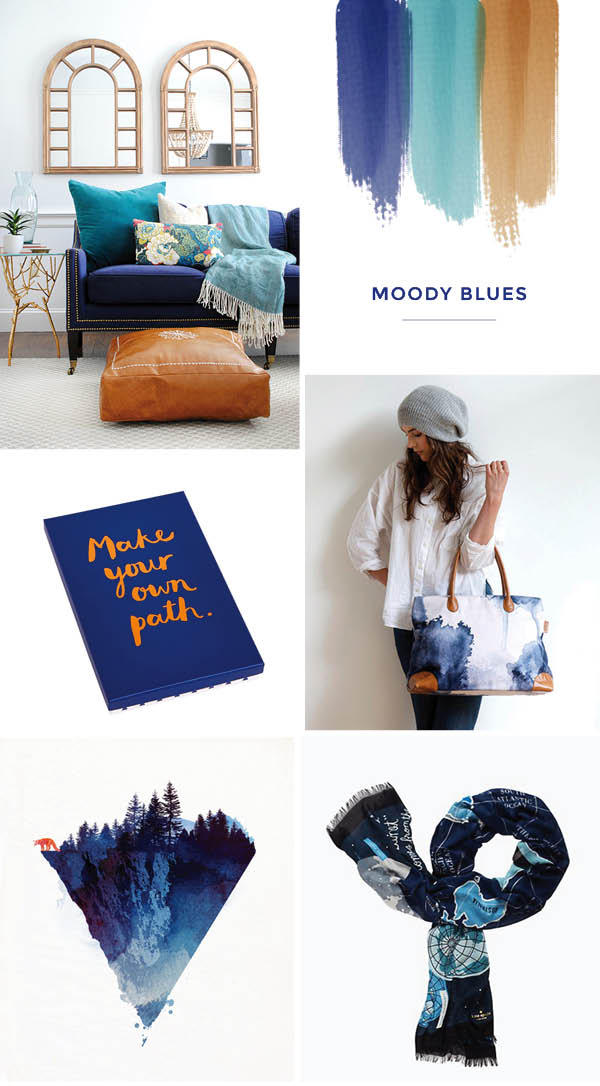 living room | quote cards | tote | art | scarf
I'm not sure if you do this too, but I often find myself gravitating towards the same colour combos time after time – usually coral pinks (actually, let's just make that any pink), turquoise blues and bright yellows. You've probably seen those shades pop up a lot on the blog!
It's so easy to work with colours that I naturally love, but sometimes the best results come from stepping away from our comfort zones and exploring something new right?
So I'm starting a series of posts to record some of the beautiful hues I see in my day-to-day in the hopes that I start to branch out and use them for future designs. With any luck, they'll come in handy for you too when you're next doing a little home decorating, painting or styling!
As you can see, this month's 'Life in Colour' is brought to you by the colour blue 🙂 .
xx Steph