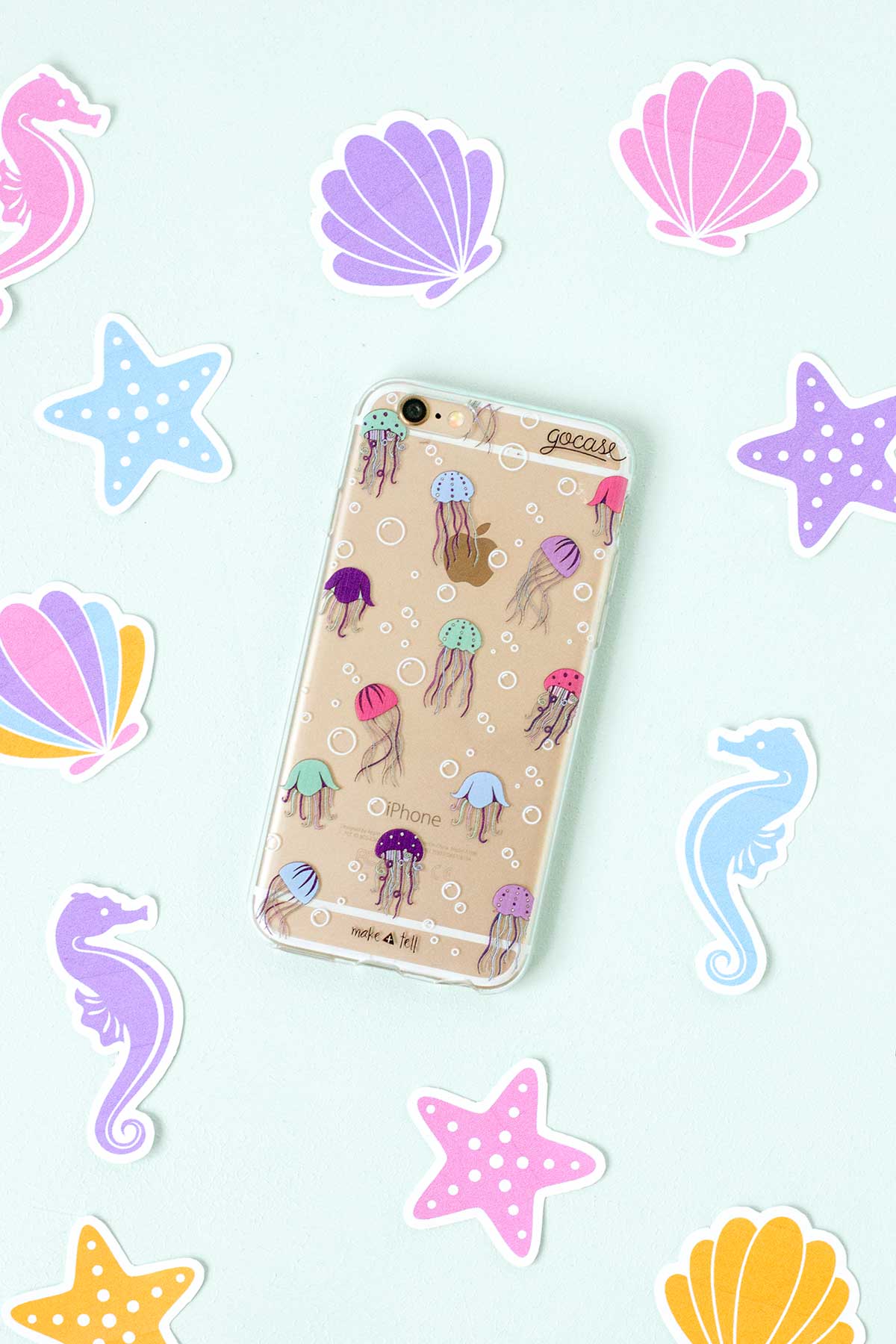 It's phone case time! This is one of my personal faves because I (and every other kid I knew in the 80s), wished that I'd suddenly wake up one day with fins instead of legs and inherit my rightful position as mermaid princess under the sea. Don't laugh, it's true! I can still remember the vivid dreams I used to have of my oceanic life, complete with mermaid friends and a seahorse steed (it's entirely possible I watched The Little Mermaid way too many as a child).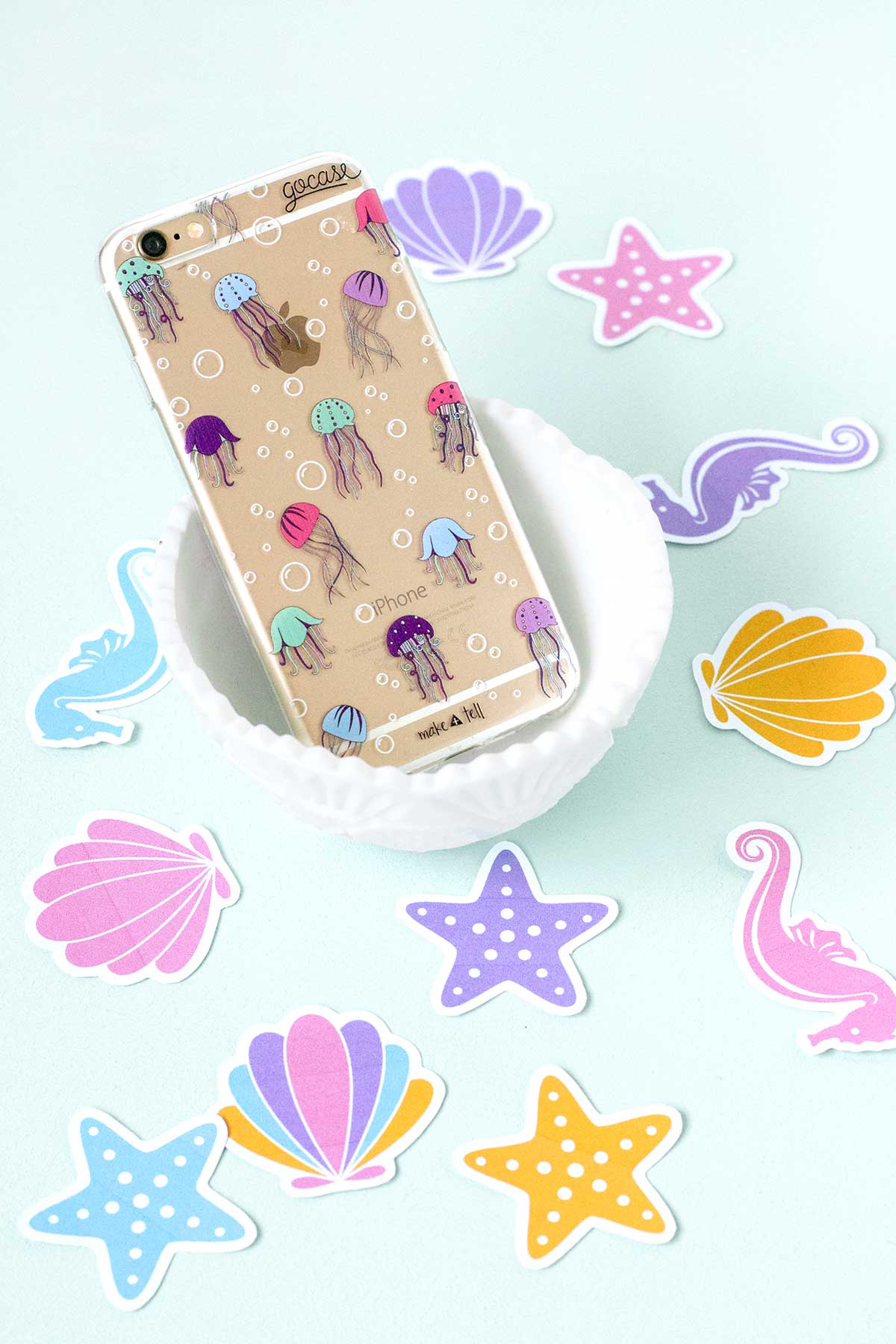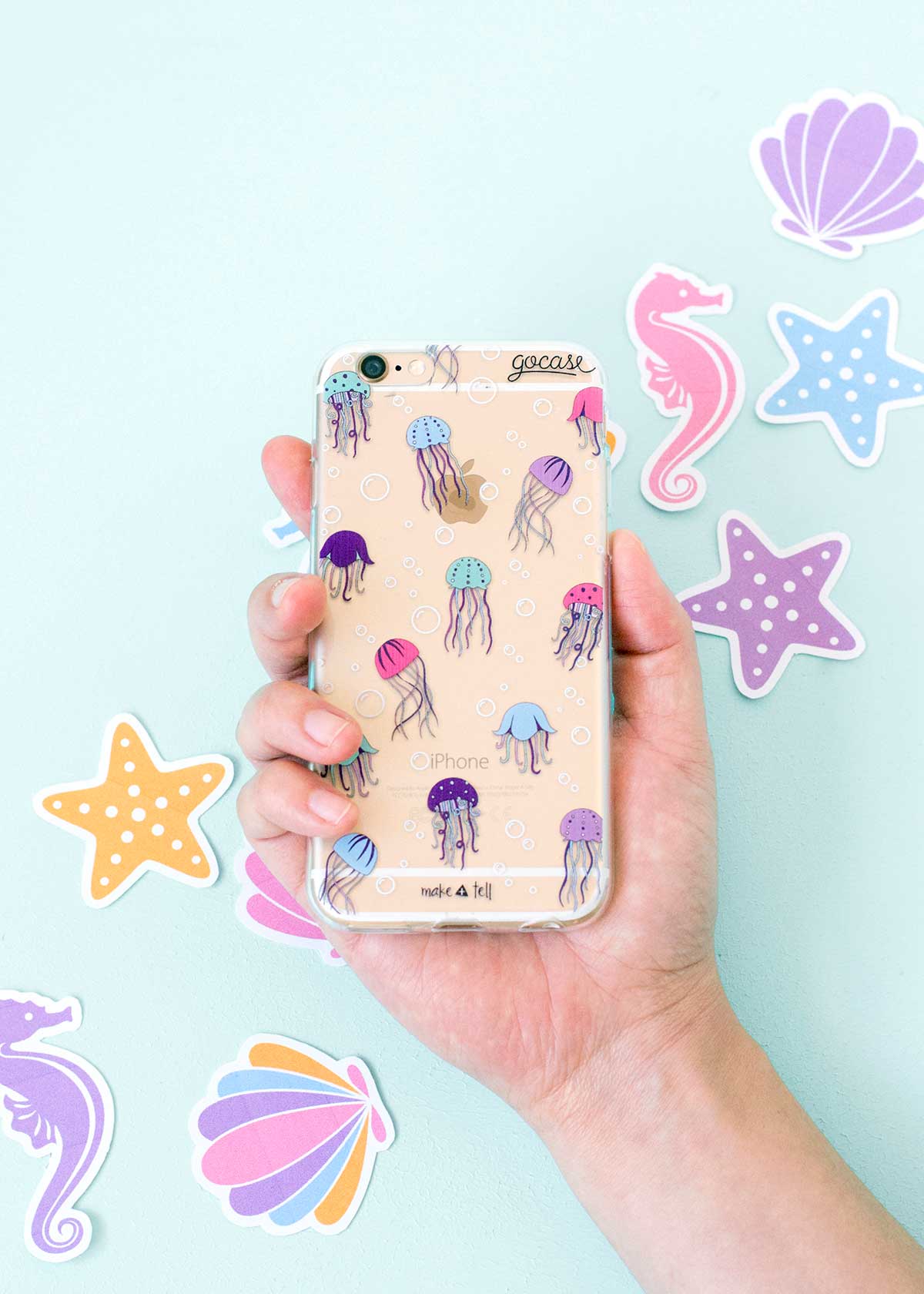 Sad to say, despite channelling all the wishful thinking my 6 year-old self could muster, my dreams of mermaid transformation never came true. But I still love the sea and all its creatures, especially jellyfish who are so very fascinating in all their luminescent, floaty glory.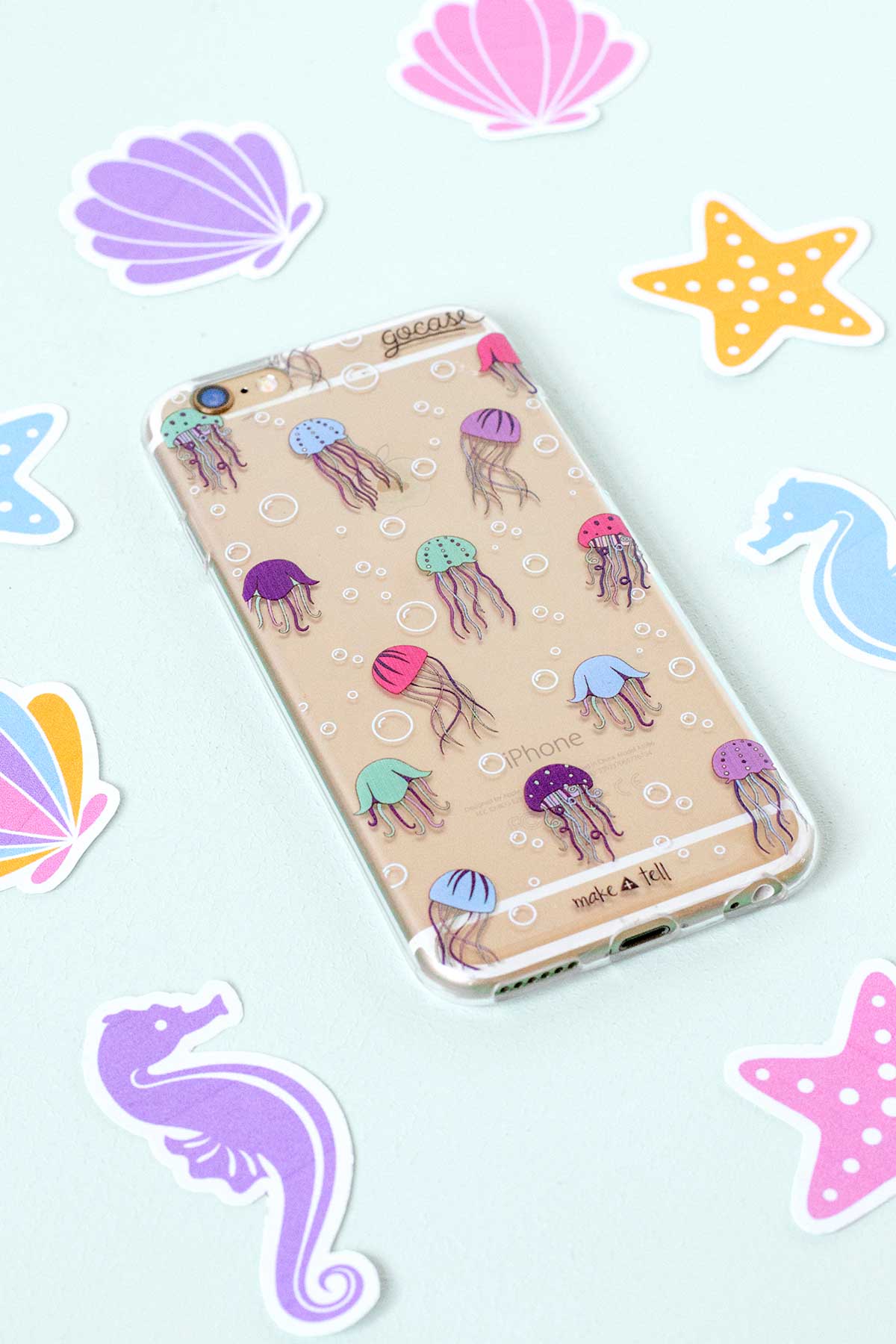 And if I can't live with them under the sea, then the next best thing is to have them grace the cover of my phone! If you too once harboured secret dreams of becoming mermaid royalty, this phone case will make you feel like you're swimming right alongside our aquatic friends. Okay no, not really, but it's still a pretty nice way to decorate your phone. 😉
Head to Gocase for the latest in my phone case designs and just keep swimming!
xx Steph