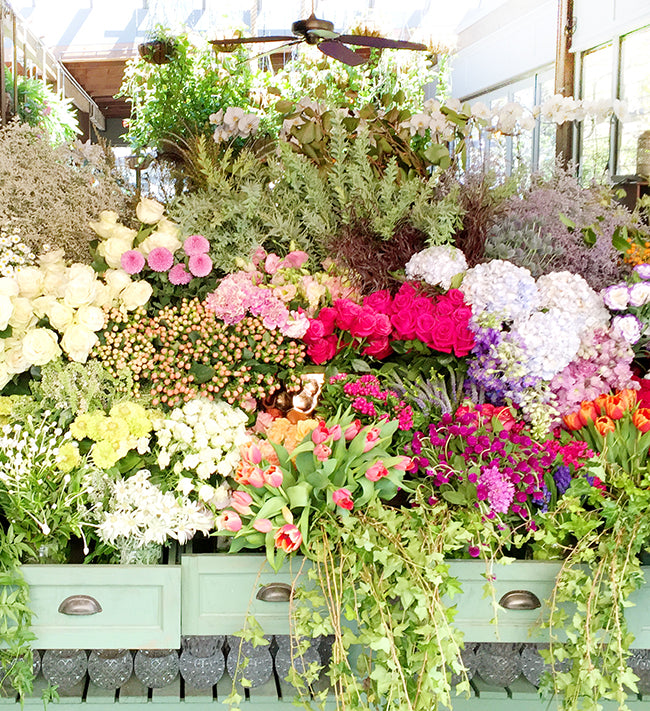 Nothing says Friday like a mass of friendly flowers don't you think? 😉
I took this pic a few weeks ago at what's undoubtedly one of the most popular cafes in our area – they have a lemonade stand, florist and petting zoo, so you can see why I had my phone out for snaps! Of all the shots I took, I had to share this one because it's been a good reminder for me to stop and smell the roses every now and then.
Taking time out is one thing I've always had trouble doing, but since coming back from Bali (to a new schedule and a new set of priorities), it's something I've been finding increasingly easy to fit into each day. This week has been a good week, with time for rest and relaxation, and for that I'm very grateful.
I hope the coming weekend will be a good one for you – and don't forget to check out the links below for lots of lovely!
xx Steph