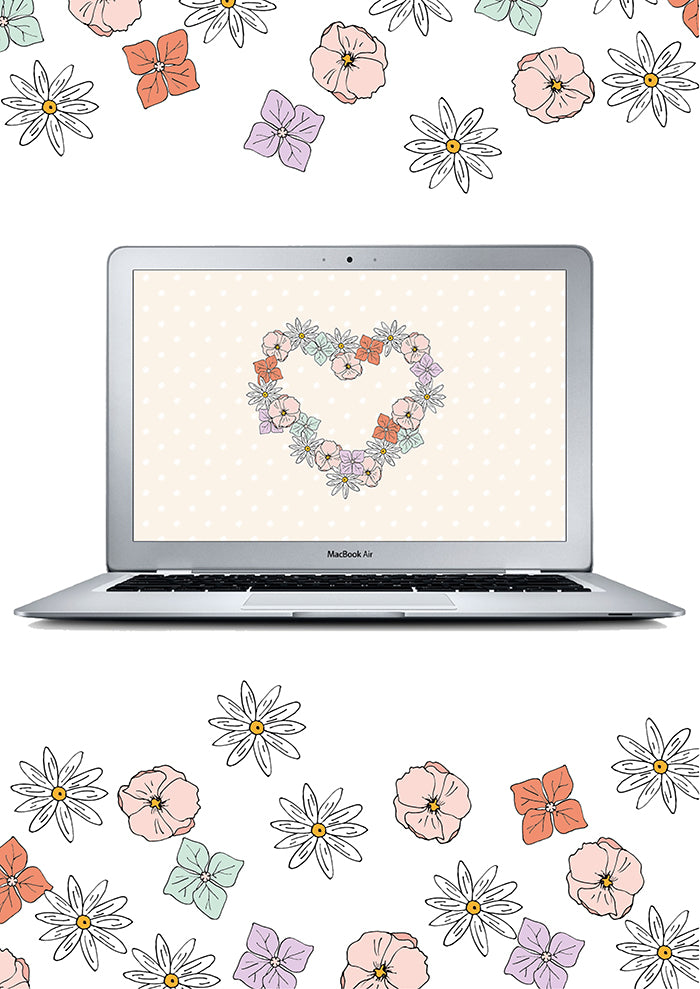 I know not every mum in the world is into flowers, but with May now here and Mother's Day around the corner, I'm suddenly in a very floral mood. No matter how much I try to think outside the box, pretty petals are the only thing I want to illustrate… which is saying something given how much I usually lean towards drawing cakes, candy and all things sugar!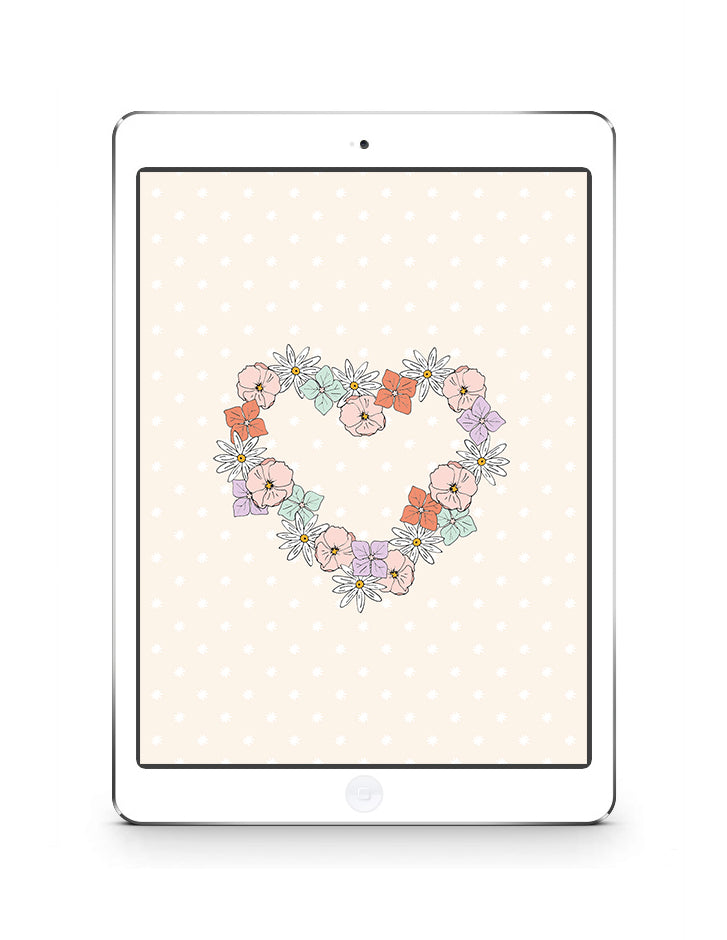 If you're not digging the flower vibe much at the moment, look on the bright side – at least these ones don't make you sneeze if you're prone to allergies. Also, you don't have to water them and they'll never die! Not convinced? I promise we'll be back to our regularly scheduled programming shortly. 😉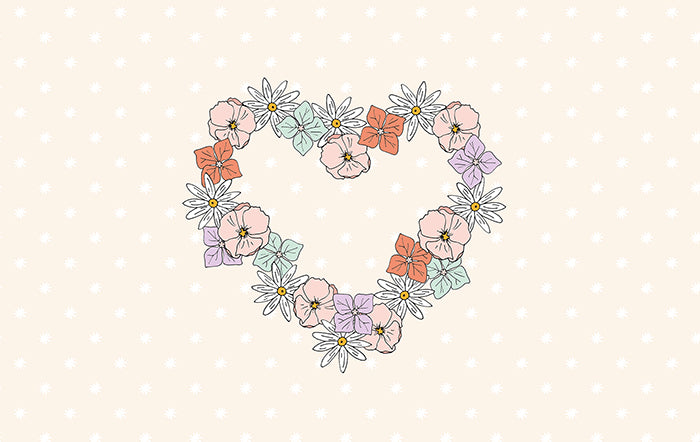 Share this one with your mum so she has something to dress up her screen in time for her special day. Or keep it all to yourself if you prefer – mum's the word (ha, geddit? Gosh, my dad jokes have reached new lows). 😀
Have a lovely month of May!

Flower power widescreen desktop wallpaper (1900px wide)
Flower power iPad wallpaper (2400px wide)
xx Steph