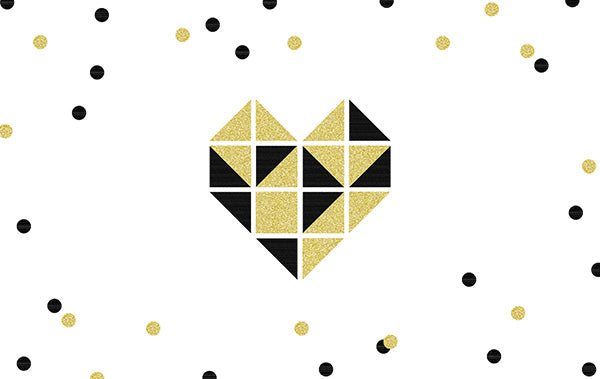 It's that time of month again! I'm tempted to say 'where does the time go?' and 'how is it already the second half of the year?', but I say that so often these days I'm starting to sound like a broken record. So instead I'm going to outwardly accept the rapid passing of days and perhaps consider preparing my Christmas list so that when I blink and it's suddenly December I won't be caught off guard (ha, wishful thinking).
How do you like the wallpaper? When I was making it, I was in a bit of a dramatic mood, hence the black paired with gold glitter. Which I actually really like so you might see many more appearances of this combo in future projects.
In the meantime, I'll settle with just having it on my desktop. You can have it on yours too – just hit download below!

Deck your desktop July 2014 widescreen (1900 x 1200 pixels)
Deck your desktop July 2014 fullscreen (1600 x 1200 pixels)
xx Steph