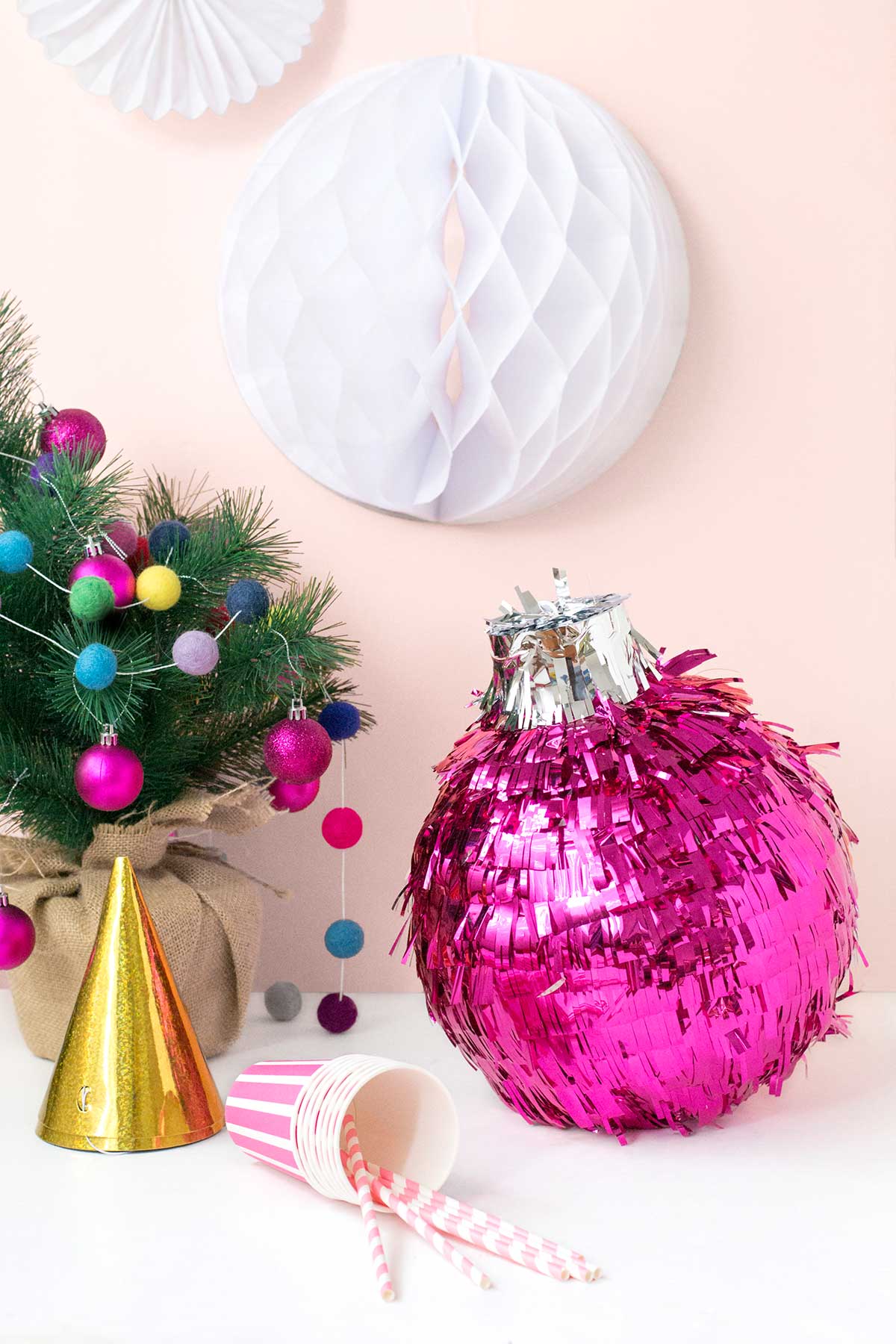 Even though Lauren isn't yet one, my mind has started to whirr with all the fun activities we can do with her in Christmases to come.
Suddenly the holidays have become more than just sitting around, chatting and eating ourselves silly. Not because I don't enjoy that mind you (it's my favourite pastime actually. After all, what's not to love when there's food involved?), but because I know she'll eventually get bored and want to play.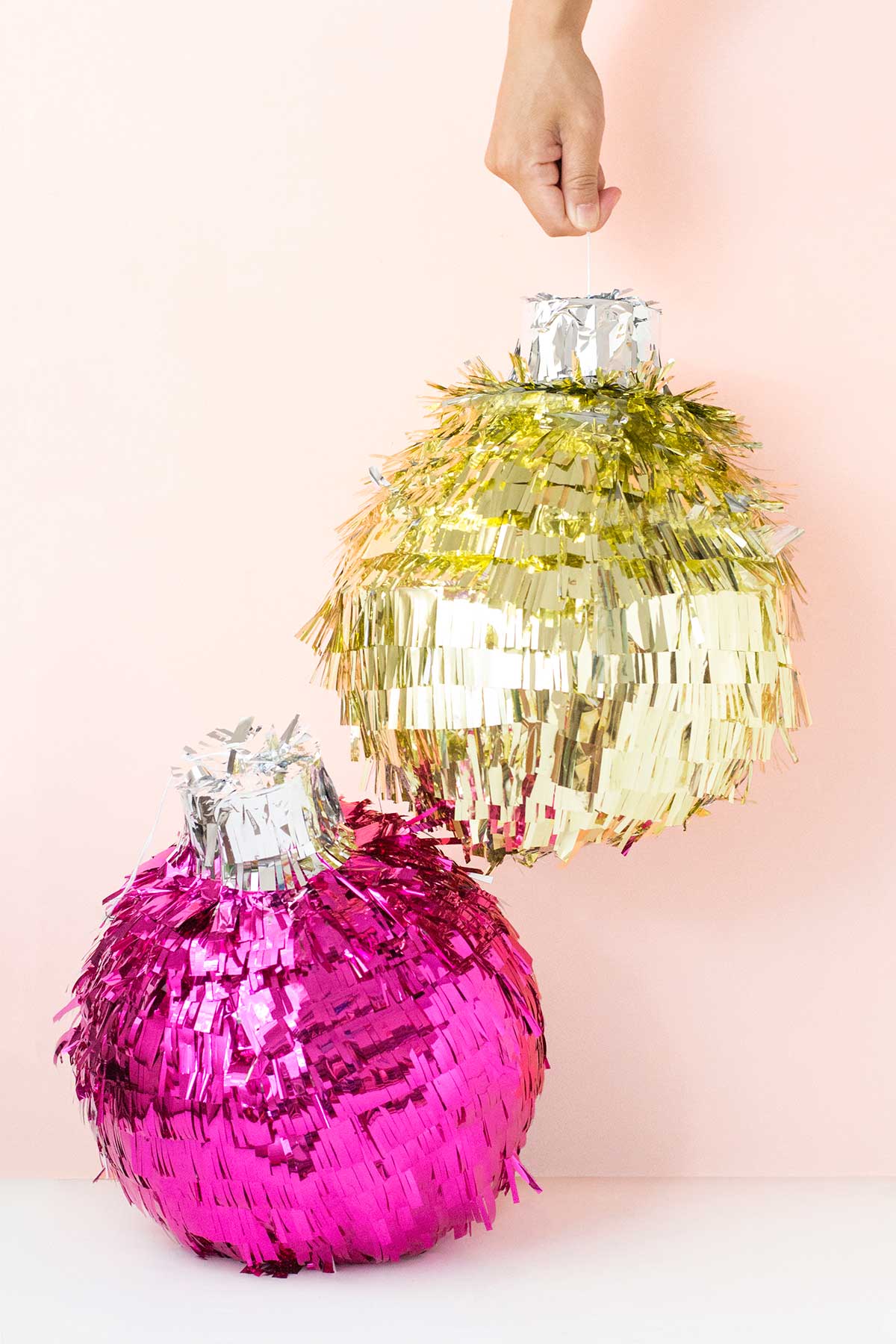 I've also got nieces and nephews in our extended family who love getting stuck into new games on Christmas day, and so with them in mind, I made up these festive bauble pinatas. Lauren will be fascinated by their shininess, and the other kids will have a ball whacking them to bits.
Best of all, these pinatas are the mess-free kind (no paper mache required!) because I'm all about easy crafts. Want to know more? Head to Curbly for the full tutorial!
xx Steph