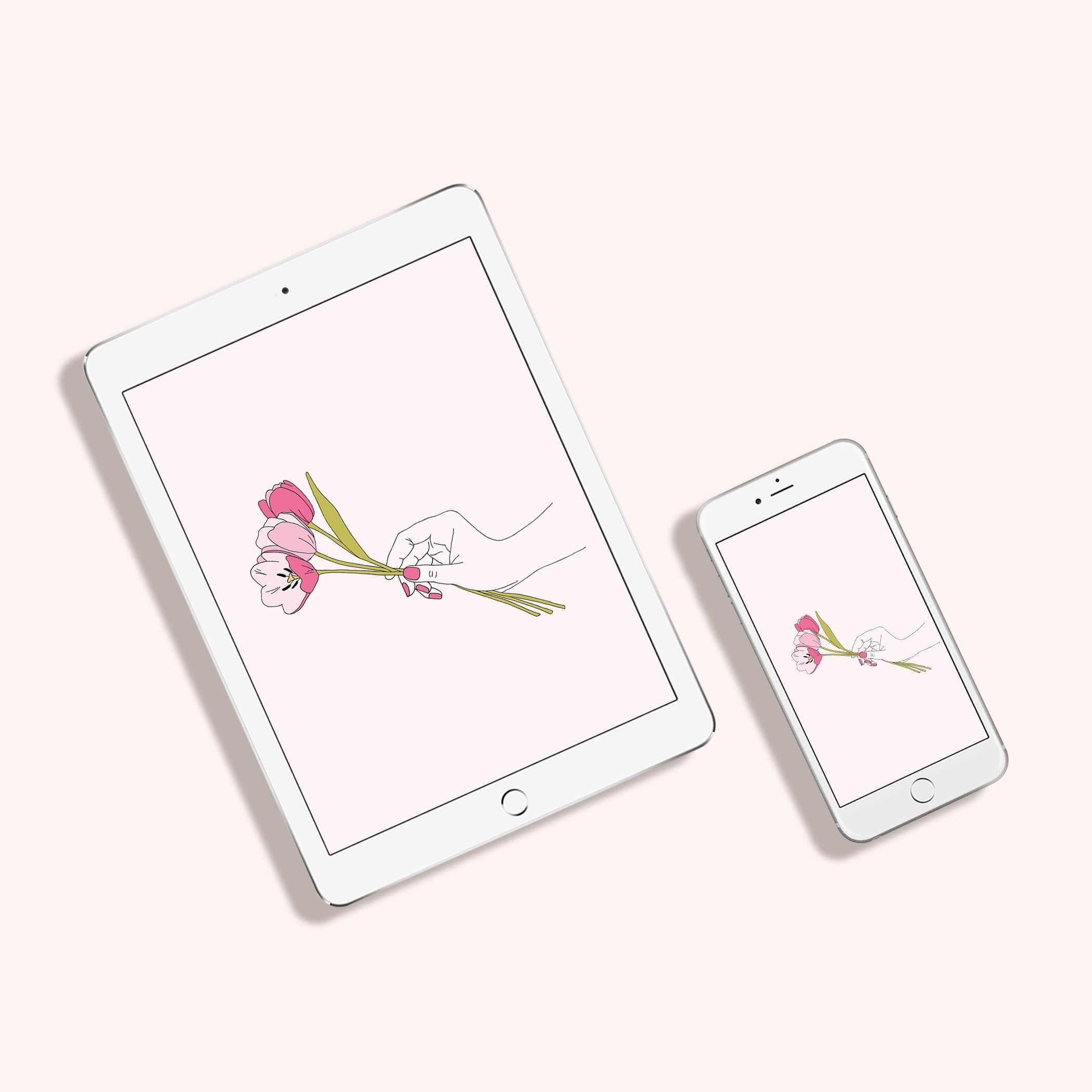 In a somewhat random but interesting turn of events, this is the month when we celebrate mums, this year marks my first ever Mother's Day and it just so happens that this is also the week Make and Tell turns 4. Now if all of that doesn't call for a nice bunch of flowers, then I don't know what does!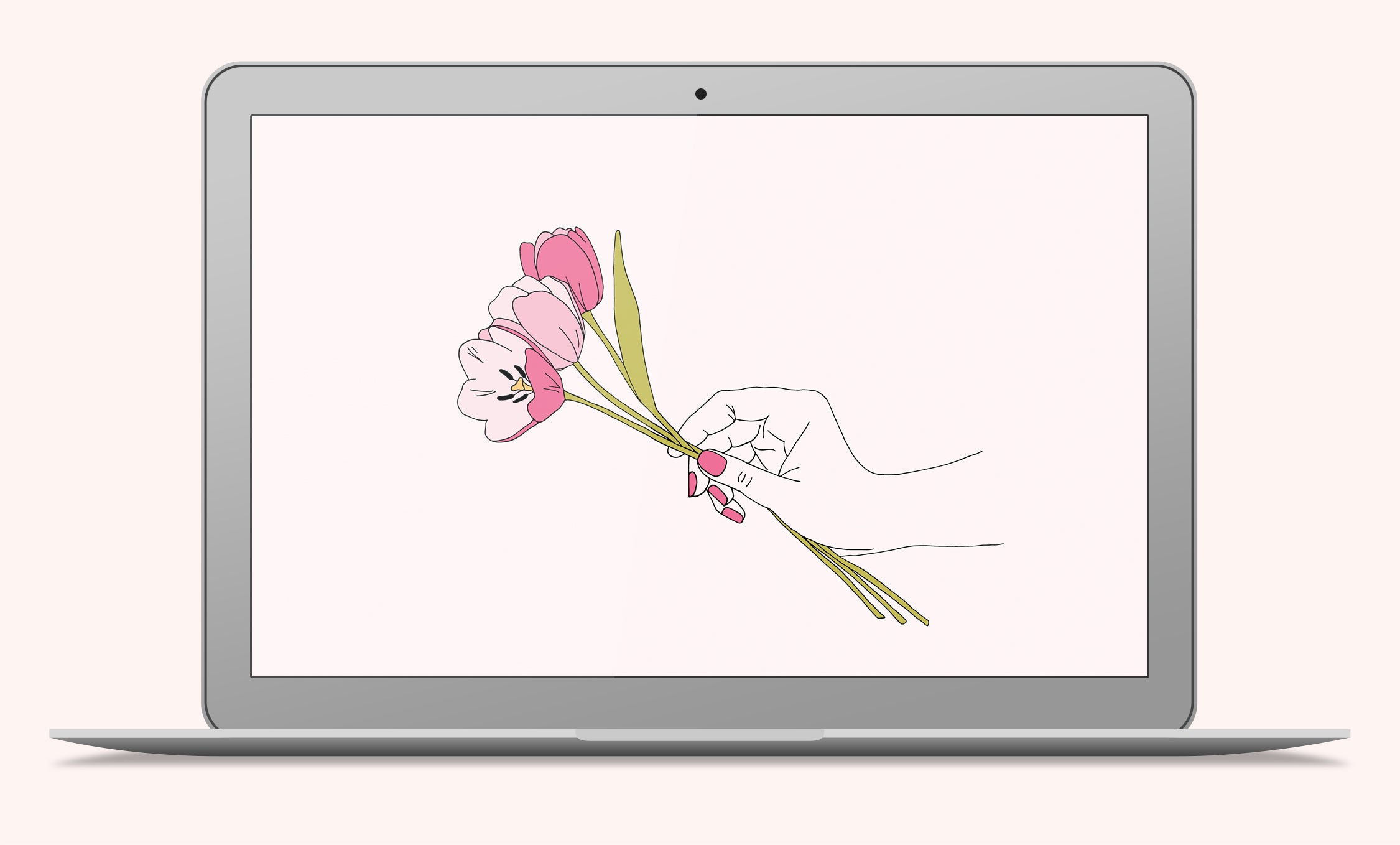 With a toddler underfoot and a whole heap of lovely design work to keep me busy, I won't be doing much in the way of celebrating, but you can bet I'll be taking some time to stop and smell the roses. And of course, I'll make sure I get a big bouquet for my own mum who is just the bees knees.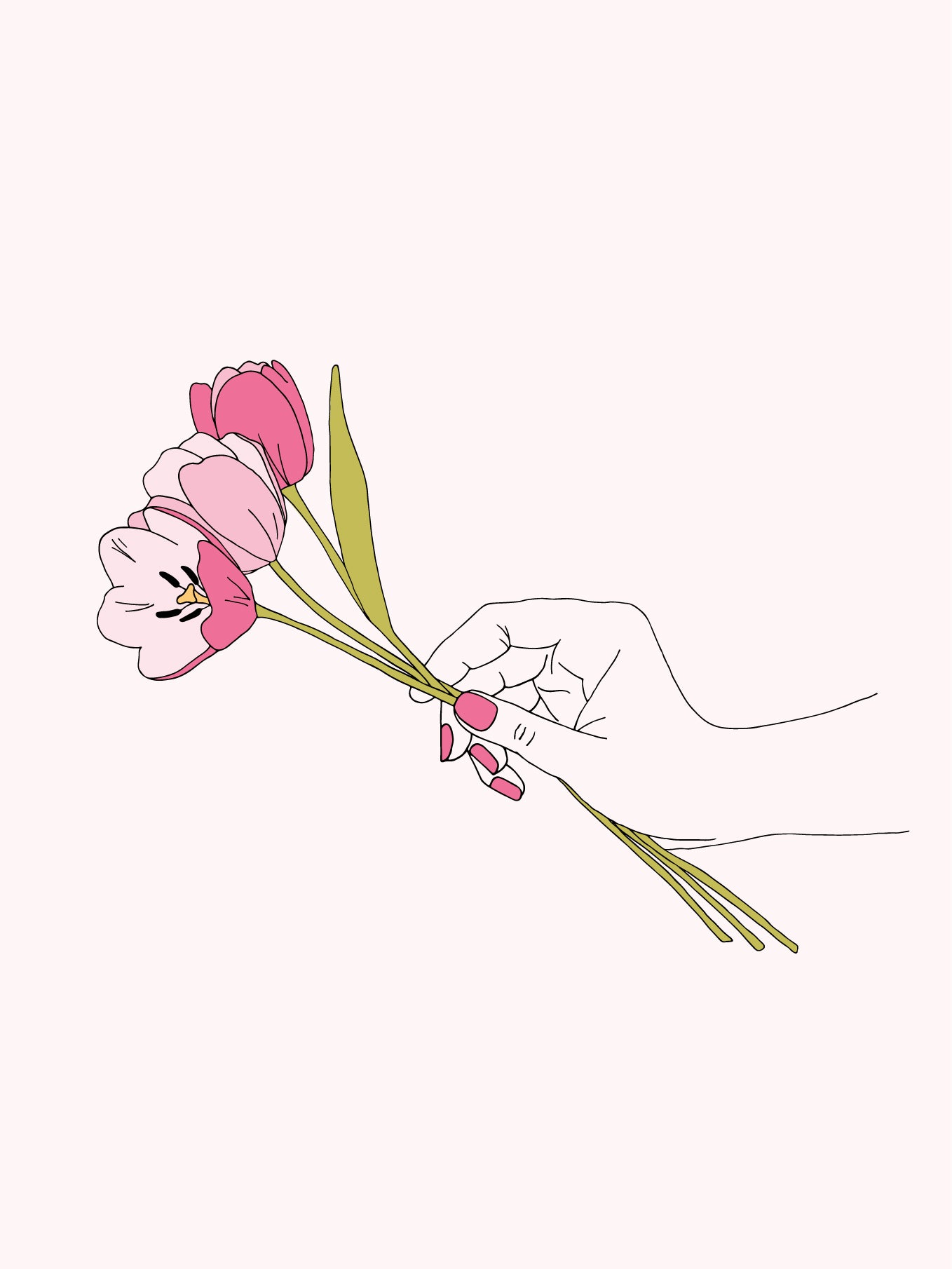 If you're doing some celebrating of your own this month or heck, if you just love flowers, make sure you download this wallpaper and add some petals to your screen!

Hand holding bouquet widescreen desktop wallpaper (1900px wide)
Hand holding bouquet iPad and iPhone wallpaper (2400px wide)
xx Steph